Bus Charters & Rent a Bus in New York
---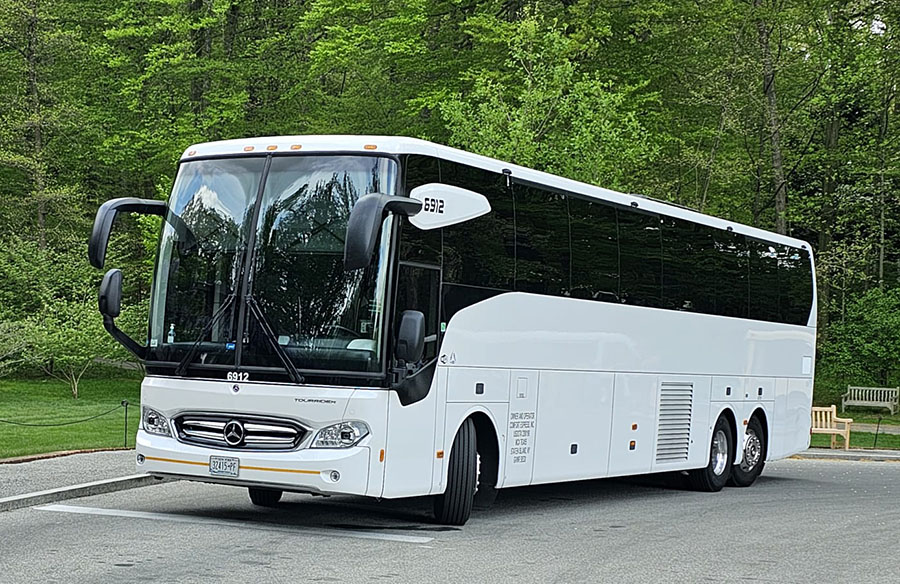 Sick of tedious travel arrangements? Trying to find an excellent transportation option? Comfort Express is a top-quality bus rental company that organizes a wide range of group trips throughout New York City. Travel with absolute comfort while relishing every moment of your long-awaited vacation with a perfectly-maintained and fully-equipped charter bus. Comfort Express is your chance to explore hidden gems of New York City without any stress and worries.
Whether you are planning a corporate event, wedding celebration, family reunion, or school field trip, our bus rental company will thoroughly deal with all the essential travel arrangements and provide you with the most suitable charter bus option. Our bus shuttles are outfitted with all the latest modern amenities, so you can travel in utter comfort and focus on your thoughts while our highly-experienced drivers take you to the needed spot. Comfort Express is committed to make the bus reservation process fast and effortless, so if you are ready to set off for a fascinating trip, our specialists work round the clock to provide you with additional information concerning your journey.
Charter bus company operating in New York City
For the past 12 years, we have provided individual and corporate transportation across the United States United States of America and Canada, as well as fascinating tours and best bus services in New York City.
Whenever you are looking for a bus rental, Comfort Express Inc is the perfect solution. You can trust our bus company whenever you travel alone or in a group. We provide secure transportation for everyone irrespective of the groups' size to and from events and near-by areas.
Comfort Express Inc places a high value on ground transportation. We pride ourselves on the high standards of service that we maintain. With a mission to provide exceptional service, we offer only safe and timely bus charter in New York with professional and courteous drivers behind the wheel.
We keep up with technology, all of our bus transportation are state-of-the-art. More so, when driving with us you will be able to spend less. We provide the best deals and our prices are lower than those of competitors. Booking with Comfort Express Inc is an ideal option for group transportation. Each time you plan a trip with a group, consider booking with Comfort Express NYC to enjoy your ride.
If any questions arise or you would like to book a trip with us, feel free to call us at 718-928-4258, 718-513-3697
Why Choose Charters Bus from Comfort Express Charters Inc
---
Best Service in New York City
We offer top-notch transportation option for every trip, regardless of time, distance, and size of your group. Our mission is to attract and satisfy customers by providing them with safe and reliable ground transportation while their trips.
Reputation
Comfort Express has provided a wide range of groups with quality transportation logistics throughout NYC that has helped us to earn a good reputation for incomparable quality and excellence.
Safety & Security
The key priority of our company is safety of our customers, so our bus shuttles undergo regular check-ups and meet safety requirements that eliminate any chance of crashes and breakdowns.
Transportation
Our Buses
Manhattan
Brooklyn
Queens
Bronx
Staten Island
You can freely contact us if you need bus transportation to hotels, amusement parks, casinos and more. We will also help you get to and from New York Airports. We work 24/7, so you may call us any time of day or night to order luxury transportation to and from corporate events, company outings, weddings, proms, casino trips, or any other special events. Our friendly customer service is always ready to answer any questions that you may have regarding bus rental.


Our customers are our most valuable asset, so don't hesitate to contact us for more information about services or quotes.
TRAVELING FROM NEW YORK CITY WITH NO LIMITS: A FEW THINGS TO KNOW ABOUT A CHARTER BUS
When even the slightest possibility to escape the rat race of the busy city appears, lots of people are eager to pack their bags and set off for a pleasant trip. They want to pay money and be sure, that nothing is going to spoil so highly anticipated holiday. That's why the event planner needs to be extremely conscious while organizing a group trip for people, as lots of important nuances should be taking into consideration.
Of course, nowadays there's a variety of options for transporting the tourists, but only one of them guarantees the most efficient, convenient as well as a reliable way to reach the desired spot and that's a charter bus.
Our main purpose is to satisfy needs of our customers by providing them with safe, reliable and comfortable transportation service. Comfort Express bus rent offers more than just a travel solution from point A to point B. We strive to save your time, eliminate stress, and make your trip as joyful as possible. As a result, charter bus trip is one of the greatest options to enjoy your weekend in New York without any stress.
Tourists just need to equip themselves with the camera, put on headphones and let the trip to begin. If you're still doubting whether renting a charter bus for group travel from New York City is a good idea, then here are a few useful things for you to know.
Definition of a Charter Bus
So, what is a charter bus? Generally, it's a large coach hired by the person or the organization to transport people to different places. They're often used while arranging various kinds of group trips to provide people with the comfortable mean of transport to deliver them safely to the desired destinations. Actually, there're several types of motorcoach rentals for trips and each of them possesses some slight differences:
minibus is smaller than a typical charter bus, as it accommodates around 30 passengers. Seats there're located in rows forming a wide aisle in the middle of the bus. If you aren't supposed to go for a long-distance, then a minibus is a great option for you, although it doesn't feature a restroom;
party bus capacity includes 35 passengers. It's extremely convenient for throwing an awesome party on wheels. Unlike minibus, party bus seats aren't arranged in rows allowing you to hang out with friends or even dance to your favorite songs directly inside the bus;
entertainer bus can hold up to 12 people. Celebrities often choose an entertainer bus if they have to go for a long tour around the country. It's like a movable hotel room usually furnished with all the required facilities needed for a tedious journey.
charter bus is the biggest type of motorcoach, as it accommodates more than 36 tourists. Generally, it's hired for long-distance trips, so it features some additional types of amenities, including the luggage space as well as the restroom.
There's a wide range of charter buses to choose from, but almost all of them have an extremely alluring appearance. Huge windows allow the tourists to capture each moment of the trip, while large, convenient seats provide passengers with the perfect opportunity to have a nap within a few hours. Some full-sized buses are even supplied with the bathrooms allowing the driver to cover long distances without making additional stops. Also, don't be afraid that people may take too much stuff: there're special storage bays for luggage as well as special overhead bins for bags and small backpacks.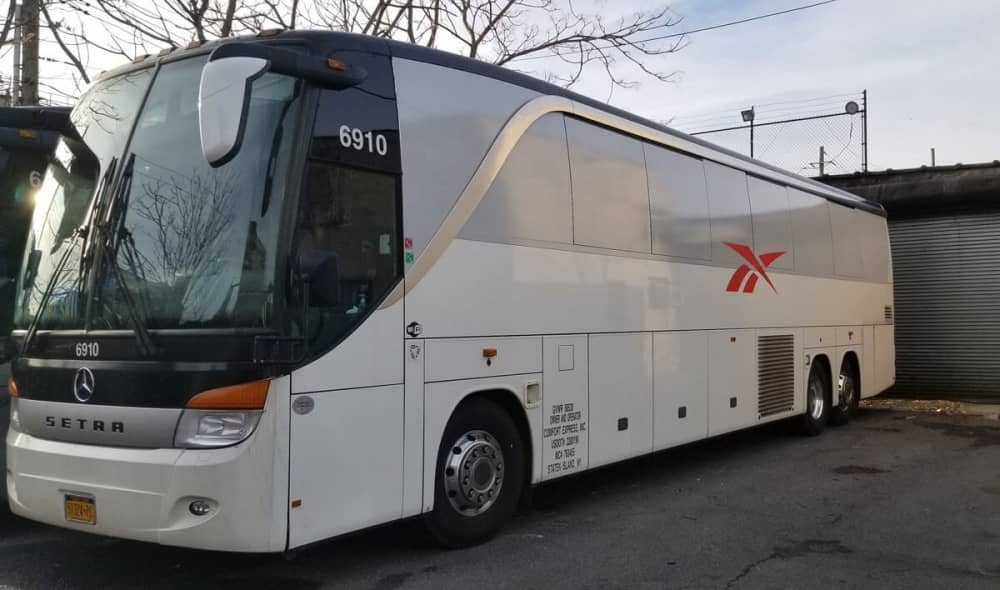 Available Amenities
Lots of people consider traveling by a charter bus extremely boring, and they can't imagine themselves spending long hours just staring through the window, looking at the passing cars or trying to guess the profession of the person sitting nearby. They're terribly mistaken because contemporary buses are filled with a vast range of amenities, specially provided to make your trip as comfortable as possible. Of course, their types depend on the charter bus model, but in general, there're soft cushioned seats, air conditioning which prevents passengers from suffocation during the hot seasons as well as a tiny bathroom. Also, you may find TV monitors placed in front of you and the DVD players, so as you will be absorbed by a thrilling moving, time will pass very quickly.
An Internet Connection and Phone Charger
Modern people can't imagine themselves without gadgets, and if it goes about spending a few hours in the bus, the idea of being unable to post the photo on Instagram immediately, sounds catastrophic. Nowadays, charter buses offer their passengers a wireless internet connection, and even if your phone battery is dead, you can easily charge it, as there're power outlets available. For people, it's extremely important to keep in touch with the others, so it's necessary to book a bus with the above-mentioned amenities. Besides, watching a few funny videos on the Internet is quite entertaining while having a long trip.
Special Facilities for People with Disabilities
Before renting a charter bus in New York, you need to think in advance whether there're people with disabilities in the group. It's very important because not all the buses are specially equipped with wheelchair lifts as well as wheelchair-accessible coaches, so you will need to take care of all the necessary facilities to make the trip for your clients as pleasant as possible. However, don't worry: bus companies usually have special handicap buses, so you can request one if needed.
Choosing a Bus Company in New York City
So, you've taken into consideration all the advantages of the charter bus, and finally made your mind to organize an exciting group trip, but how to choose the reliable bus company? The quality of the tour depends significantly on the bus service provider you may choose, that's why it's vital to make a reasonable decision. The task might be quite tricky, but here are a few suggestions for you to bear in mind:
Service quality. Be wise and make your own research. There're various bus services available, but not all of them are as good as it may be stated. Read the reviews and try to stick only to those having high rank, positive feedbacks, and a good reputation.
Emergency control measures. It's highly important to take care of the safety of your passengers, in case of an unpredictable situation. Everything can happen and if you don't want to hear people demanding furiously their money back for spoiled trip, ensure that the company will provide you with the rescue bus in case of emergency.
Condition of the fleet. Trustworthy companies with the top service won't allow their clients to travel in an old, rusty vehicle. A horrible charter bus can easily destroy even the greatest holidays, so before choosing one, have a look at the condition of the bus coaches and the general look of the bus. It should meet your expectations.
Benefits of a Charter Bus NY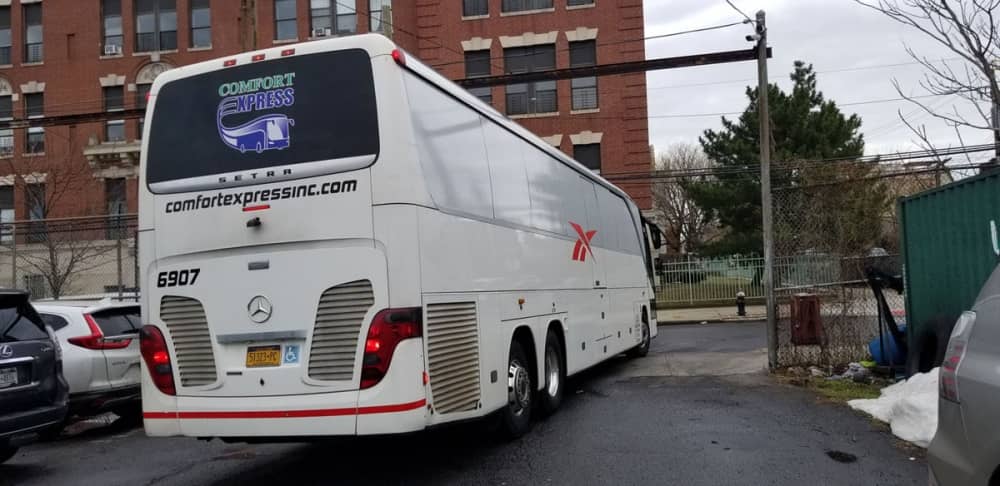 Traveling by a charter bus from NY has a lot of positive features allowing you to transfer even the most exhausting trip into a pleasant experience. Modern buses are supplied with all the facilities needed to provide people with comfort and convenience, so you won't suffer from the lack of fresh air or not enough space for your legs. You're able to create your own itinerary and make an independent trip to the most distant places. Just find the people, who would like to join you, and enjoy your journey.
It's up to you how to travel, but it becomes clear why more and more people give preference to charter buses. So, now you're equipped with vital information that will help you to make the right decision.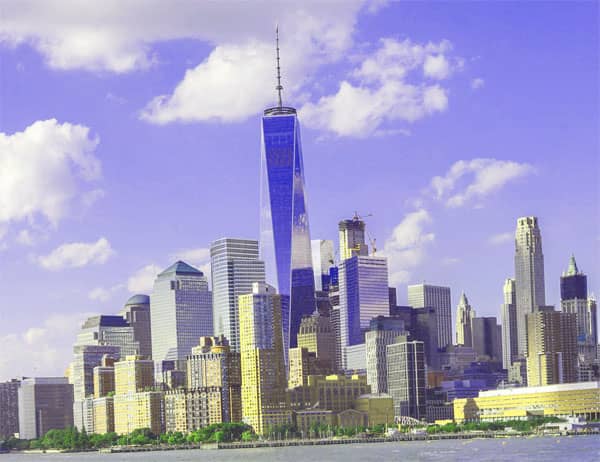 Whether you are an avid adventure-seeker or a culture vulture, Manhattan has everything you could imagine. It is a perfect place to spend your weekend and enrich your life with bright emotions. Being heart and a soul of New York City, this borough boasts of quintessential tourist destinations that you should visit at least once in your life. It is home to the legendary Empire State Building, Rockefeller Center, Time Square, etc.
Manhattan is also famous for its iconic Central Park that often hosts a wide variety of events and performances and less popular but still very scenic green place known as Bryant Park.
Also, if you are particularly interested in art and culture, you will be glad to know that there are lots of superb museums and galleries filled with fascinating world masterpieces. For example, the Metropolitan Museum of Art with its rich collection of appealing paintings and spellbinding sculptures is a must-visit place for everyone who is passionate about art while the American Museum of Natural History is a perfect tourist destination for those who want to learn something new about origins of the world. Also, discover diverse neighborhoods throughout the City and try some delicious food at local cafes and restaurants.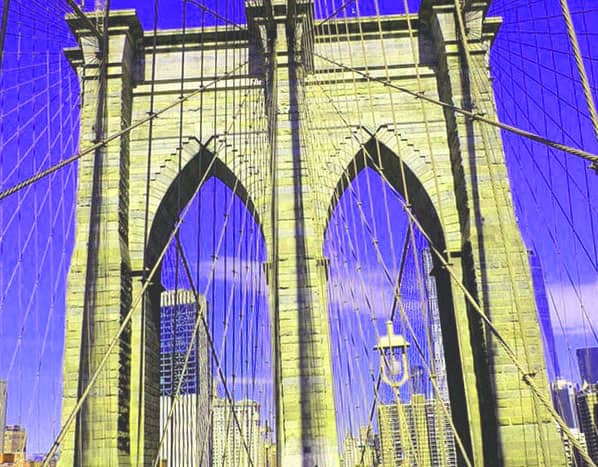 The most densely populated New York City's borough, Brooklyn managed to combine fascinating architecture and breathtaking scenery with plentiful places of interest that are suitable for all types of tourists, as a result, it has become one of the most popular counties in New York.
Brooklyn is well known as a major hub for independent contemporary arts and has transferred into heaven for artistic souls who are looking for fame and recognition, so it is saturated with atmosphere of creativity represented in various forms and ways.
Brooklyn is full of art galleries that can satisfy even the most whimsical tastes. From A.I.R Gallery focused on contemporary feminist artworks to Greenpoint Terminal Gallery offering an out-of-the-ordinary mix of shows created by queer artists working in different styles, Brooklyn is home to places that can be found only here.
It is worth mentioning that a comfortable charter bus trip to Brooklyn will reveal a wide diversity of exciting tourist destinations located there that include such iconic places as Coney Island, Prospect Park, and the Brooklyn Bridge. Brooklyn has the world-famous Brooklyn Academy of Music, Brooklyn Museum as well as the Brooklyn Philharmonic that serves as a venue for astonishing concerts of classical music.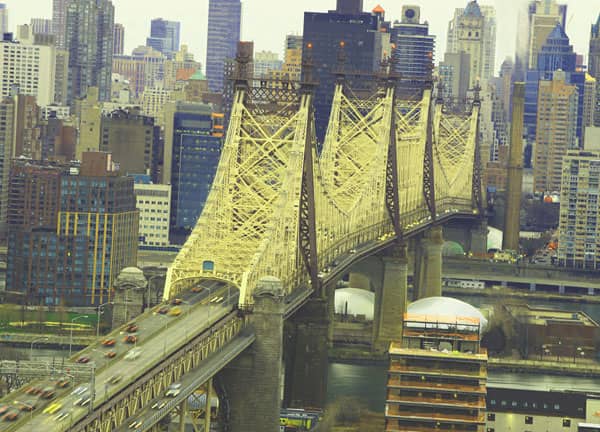 Being the easternmost and the largest in area of the five New York City's boroughs, it is considered as one of the most ethnically diverse areas in the world. Mainly residential borough, it is less shiny than Manhattan and not as extravagant as Brooklyn, but still, it incorporates an extended range of tourist destinations worth visiting which make Queens quite a popular area among the tourists.
There is rich history, picturesque views, tasty food and places with their own character. Queens offers beautiful Flushing Meadows Corona Park where the main symbol of Queens, the giant Unisphere is located; the Queens Museum of Art that houses a unique detailed scale model of the city; the Museum of the Moving Image in Astoria where you can learn more about art of movies - and those are only a few main attractions to visit.
Also, you may find interesting the Bohemian Hall which is a wonderful beer garden in Astoria that is a perfect place for a pleasant weekend.
Your tour to Queens will not be complete without a visit to the open-air Socrates Sculpture Park that is an ideal setting for picnic.
Charter bus trip to Queens will bring lots of positive emotions, as this place has genuinely magic atmosphere.
Located north of Queens and Manhattan and separated from Manhattan by the picturesque Harlem River, the Bronx district stretches on the mainland and can boast of dazzling natural landscapes. The great part of its area is open space that incorporates such captivating tourist attractions as Woodlawn Cemetery, Pelham Bay Park, Van Cortlandt Park and the New York Botanical Garden. Bronx is a paradise for those who are in search of inner balance and want to enjoy unspoiled natural views. It is also known as cradle of hip hop and rap music, so the atmosphere of this district is filled with musical vibes and creative energy.
The must-see Bronx attractions include Bronx Zoo, which is the biggest zoo in the USA and perfectly recreates the natural habitat of various animals, as well as legendary Yankee Stadium that regularly pampers sports fans with spectacular baseball games.
Bronx is amazing place suitable for family outings, sports events and weekend gateways and one of the best ways to discover this wonderful borough is to book a charter bus trip.
Visitors will be surprised to find out that there are lots of unique sites often overlooked by tourists. They can spend hours wandering the green spaces of this northern borough and enjoy its attractive neighborhoods.
Although Staten Island is often underrated, it offers a tone of exceptional tourist destinations, charming neighborhoods, cultural events and world-class restaurants suitable for every taste. Miles of picturesque coastline combined with 12,300 acres of superb parklands make this district a mesmerizing place where your soul and body can regain inner energy. Staaten Island is a perfect place for a captivating family charter bus trip.
While the Staten Island Zoo as well as Children's Museum will keep each member of the family entertained, the New York Harbor can provide tourists with some fascinating natural views and engaging cultural outings.
This area is full of different museums that include the National Lighthouse Museum, the Staten Island Museum, Alice Austen House, and those are only a few peculiar tourist destinations worth visiting.
Tourists can also learn more about culture and art of the Tibetan people at the Jacques Marchais Museum of Tibetan Art.
Those who would like to explore New York City and go off the beaten track should definitely pay a visit to Staaten Island where restaurants, sports, museums, quaint natural beauty and large number of attractions create a great mix of sights that can transfer every trip into an unforgettable experience.
Things to See & Do in New York City
Also known as a Big Apple, New York City is definitely an iconic place that attracts thousands of tourists from the whole world. Being a center of world-famous tourist attractions, it has lots to offer and can boast of a vast range of places worth visiting.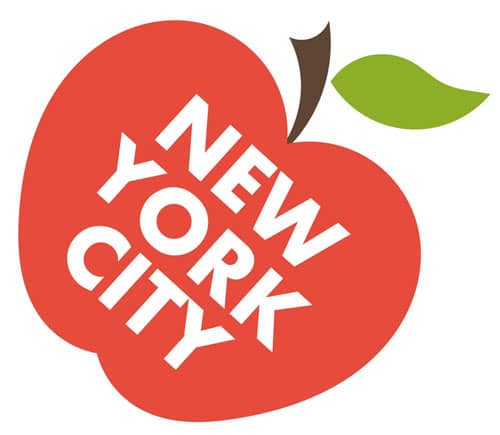 It is home to the legendary Statue of Liberty and the Empire State Building as well as it features a vast portfolio of mind-blowing cultural attractions, so if you are looking for a perfect gateway place, New York City is a must-visit destination. With breathtaking skyline and a vast range of historical sights, you will get the experience of your lifetime.
Enjoy Natural Beauty
If you are searching for places where you can spend a few peaceful hours, New York City has some wonderful sites to please your soul. Go to Central Parks, which is an amazing place to experience picturesque natural beauty, and explore its versatile attractions such as Strawberry Fields, the Central Park Zoo or the Lake.
Your trip to New York City will not be complete without visiting the Brooklyn Bridge with its mesmerizing view over Manhattan or spending a delightful afternoon at Bryant Park.
Have Exciting Cultural Trip
New York City is also famous for a large number of important historical landmarks and museums. Fans of art should not miss their chance to spend a few hours at the Metropolitan Museum of Art with its extended collection of artworks, spanning a period of around 5,000 years.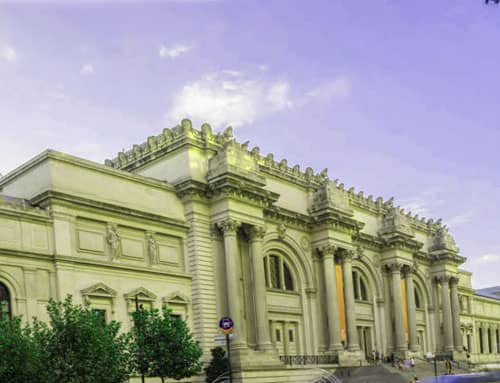 The museum consists of three sites, so start from the Met Fifth Avenue and move to the Met Cloisters that focuses mainly on medieval art. Also, you may visit the Frick Collection museum to savor works of artists such as Monet, El Greco, Rembrandt or have a guided tour to Carnegie Hall to have a comprehensive look at it.
Reasons to Visit NYC
If you need a perfect getaway destination to spend your vacation, New York has so many things to offer everyone. With an incredible diversity of historic sites, fascinating tourist attractions, and rich cultural life, New York is one of the most exciting places to visit.
With the wide diversity of world-class museums, ideal shopping opportunities, more than 30 theaters in operation on Broadway and iconic historical tourist destination, you will get a journey of your lifetime full of bright memories.
Rent your perfect charter bus to explore rich beauty of New York City and travel with ease and comfort. With our bus rental company, you can organize any type of group trips and be sure that you will safely arrive wherever you need.
Total cost includes several factors, destination, time of year and the size of your group.
Call us for a quote at 1-718-928-4258
Average charter bus prices:
| Bus Type | Per Hour | Per Day |
| --- | --- | --- |
| 56-Passenger Charter Bus | $125 – $175 | $1,350 –$1,750 |
| 16-Passenger Van | $80 - $95 | |
| 6 SUV | $75 - $85 | |
NO MORE THAN 15 HRS ON DUTY/10 HRS DRIVING ARE PERMITTED ANY DAY.
*CHARTERING PARTY MUST PROVIDE SINGLE HOTEL ROOM FOR THE DRIVER*
** CHARTERING PARTY IS RESPONSIBLE FOR ANY BUS PARKING FEES **
Comfortable Charter Buses reviews
Frequently Asked Questions in New York City
How much does it cost to rent a charter bus in New York City

What type of charter bus can I rent in New York City?

What is the best time to rent a charter bus?

Who drives a charter bus?

What kinds of amenities do charter buses have?

Do charter buses include some storage space?
The price of the charter bus depends on multiple factors such as distance of your trip, number of people you need to transport, time of a year as well as a bus type. If you require some additional information, you can get in touch with our specialists and they will provide you with necessary details concerning your trip.
We offer a wide range of high-quality bus shuttles that can accommodate any number of people. From spacious full-sized charter buses to comfortable sprinter vans for smaller groups, we will provide you with the most suitable transportation solution depending on the size of your party.
You will have better chances of reaching needed destination at the desired time if you book your charter bus in advance. The sooner you contact our team, the better it will be, so do not hesitate and rent a bus shuttle at least 1 to 3 month in advance. We will pair you with the best ground transportation possible.
Our bus rental company will provide you with reliable and safe transportation wherever you need, as our superb bus rentals come with highly experienced, professional drivers who possess flawless driving records and undergo special training before getting behind the wheel of a charter bus. Our drivers are courteous, punctual and reliable and they know how to deal with various driving issues, so you can be sure to have a smooth ride.
Our charter buses feature all the latest modern amenities that will make your trip sufficiently comfortable. Mainly all bus shuttles are equipped with reclining seats, air conditioning, TV monitors, Wi-Fi connection as well as compact bathrooms and power outlets. We cater to the needs of our clients and try to make every their trip as comfortable as possible.
One of the great advantages of charter buses is great amount of storage space, so there is no need to worry about your luggage. Modern bus shuttles feature convenient overhead bins above your seat where you can put your rucksacks and spacious luggage bays for larger items like equipment or suitcases. Charter bus trip allows you to take everything that you need and do not worry that some of your belongings may fail to get to the designated location.
Mailing address
388 Cromwell Ave
Staten Island, NY 10305
Hours
9:00 A.M. – 6:00 P.M. Mon - Fri
388 Cromwell Ave
Staten Island, NY 10305