Charter Bus Trips to District of Columbia
---
Comfort Express Inc is a premier bus rental company in New York that offers customized and quality ground transportation, so whether you are planning a corporate event, school field trip, or wedding celebration our superb service will cater to all your needs making your trip smooth and relaxed.
Charter bus group trip to the District of Columbia is your chance to have a look at its versatile tourist attractions and spend an unforgettable weekend with your friends and family. We have considerable experience in planning different types of trips and we are proud of our specialists who put lots of effort to make your journey as pleasant as possible.
Enjoy Every Moment of Your Trip to District of Columbia
Our company offers unparalleled access to the wide range of contemporary bus shuttles allowing you to get the most efficient solution and travel around Washington, D.C with utter comfort and without wasting additional costs. We have appealing motor coaches for smaller groups and spacious full-sized charter buses that can accommodate up to 50 people, so wherever you go, we will match you with a perfect vehicle in compliance with your needs. Moreover, our well-maintained bus shuttles are equipped with cushioned seats, Wi-Fi, power outlets, large panoramic windows, restrooms and air conditioning, so you can forget about any inconveniences you have ever experienced while traveling, as with our charter bus service every outing is fascinating.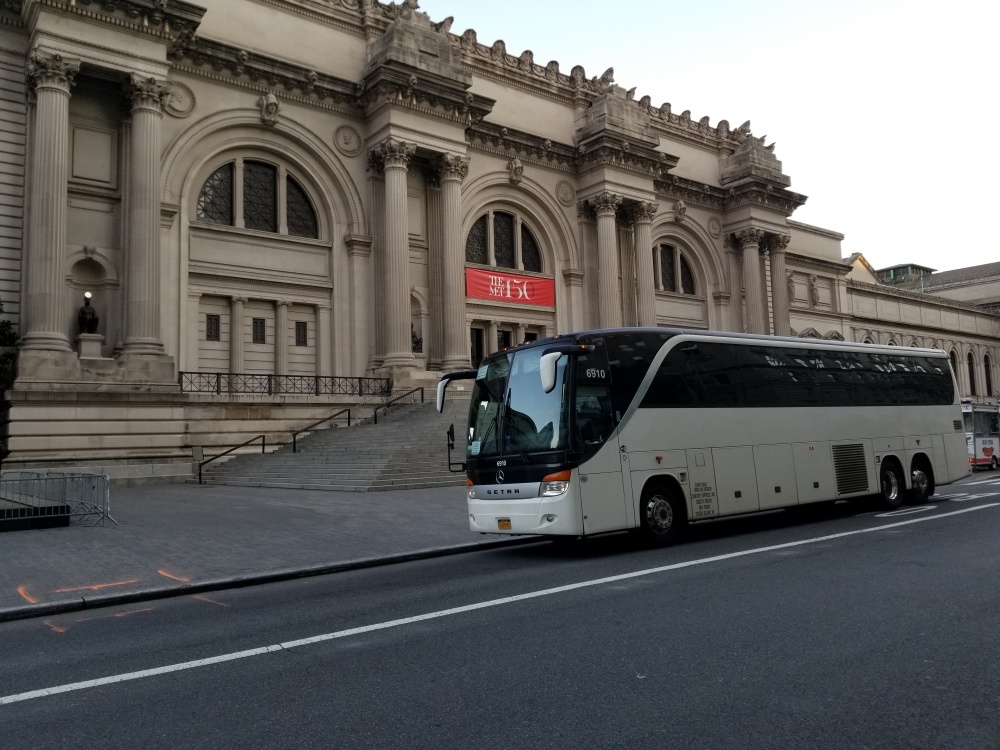 Comfortable Bus Trips to Washington, D.C
If you have no desire to waste your precious time dealing with traffic jams and navigation through topsy-turvy routes, rent your personal charter bus and let our specialists handle challenging travel arrangements for you. It goes without saying that traveling by bus has lots of advantages, as it is a safe and comfortable way to enjoy the thrilling beauty of the District of Columbia. Our professional drivers possess flawless driving records and undergo considerable training before they start steering the wheel of the bus shuttle. Regardless of the occasion, our courteous driver will come at the designated time, so you do not have to worry that you may fail to come in time to the intended location.
Organize Your Itinerary With Our Bur Rent Service
One of the greatest advantages of having a joyful bus group trip to the District of Columbia is that you do not have to stick to a particular schedule or depend on someone. With the help of our specialists, you acquire a marvelous opportunity to travel independently and arrange the most suitable itinerary for your group. Whether you want to visit the Smithsonian museums, the Lincoln Memorial or the Tidal Basin, our driver will carefully deliver you to the needed spot and you will be able to spend there as much time as you want. Renting a bus charter allows you to have flexible and full of comfort trip.
Family Bus Trips from New York
It is extremely important to spend time with your family, and there is nothing better than going to Washington, D.C. Our transportation company will provide you with a reliable fully-fitted bus shuttle and our driver will deal with all the driving issues while your family will get an injection of a positive mood. Washington, D.C has plenty of things to offer and it is always pleasant to have someone to share bright emotions with.
Do not miss your chance to visit the National Air and Space Museum, one of the world's popular museums, and enjoy its extended collection of air and spacecraft. If you are interested in history then visit the Lincoln Memorial or the National Cathedral to enjoy its bewitching spectacle.
Comfortable Charter Buses reviews