Safe and affordable trip to Philadelphia from New York City
---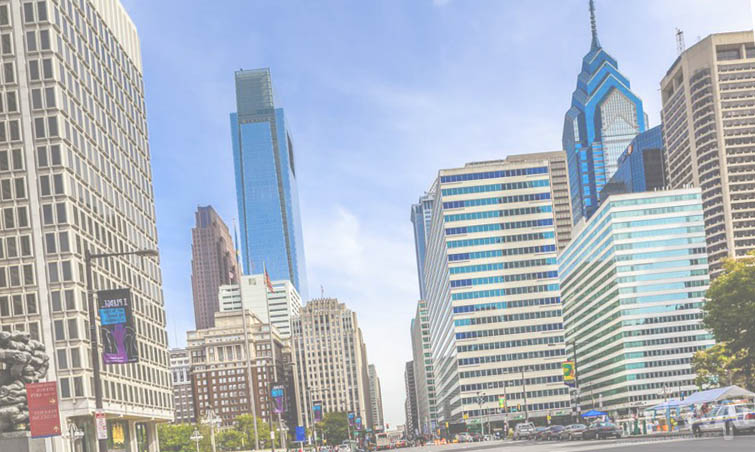 Philadelphia is one of the oldest cities in the USA, remarkable for its rich history and an extraordinary mix of various tourist attractions suitable for everyone. Although it's a gigantic and highly developed metropolis crowded with people, the historical part of this awe-inspiring city managed to preserve the incredible atmosphere of coziness and relaxation. Have a walk through the pleasant streets and get acquainted with the enchanting beauty of American architecture. The cultural side of the city will definitely appeal to genuine art-lovers. It's got lots of museums, where you can come across the exhibitions of the world-famous artists, as well as a few theaters and, just imagine, the whole Avenue of Art!
Also, know as Philly, Philadelphia is a large city. Once you come, it will treat you with the peculiar dining experience and offer endless opportunities to spend your time with great joy. Unfortunately, driving through the congested roads on your own might be quite a tricky task, so if you don't want to spend half of your trip being stuck in the traffic jams, why don't you rely on the bus rental service and set off for the desired journey without any worries.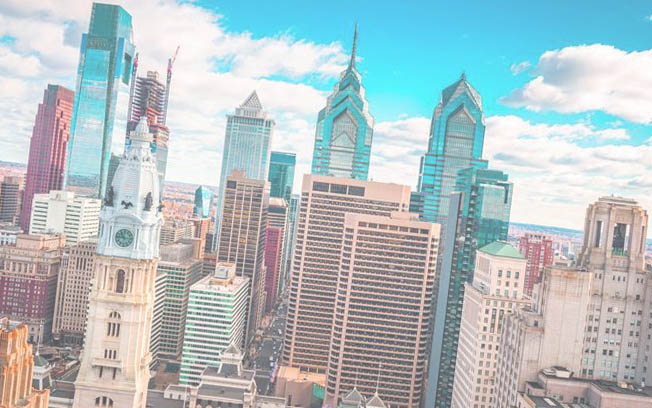 Group Trips with Comfort
A charter bus is an ideal solution to spend your weekend far from your home and change the scenery. Of course, there's a wide range of places to go and our bus rental company allows fulfilling your passion for travel by providing you with a decent charter bus setting off from New York (NYC). You don't need to worry about the details, because we'll do that instead of you.
Generally, a charter bus is suitable for various types of group trips:
Corporate trips. It's a common thing for the employees to have short trips to different corporate events like conferences, team-building outgoings, trade shows, etc. In this case, a charter bus is the greatest option to get to the necessary place effortlessly and with exceptional convenience.
School trips. Traveling with a group of kids is a big responsibility, so everything should be organized at its best. You can have a pleasant few-hour journey to different outings including museum trips, park trips or sightseeing tours. Children will certainly enjoy their time while going to Philadelphia.
Family trips. A charter bus rental service will help you to transport your family members to the important events taking into consideration their needs and requirements, so even the long-distance trip won't be exhausting.
Other special events. It doesn't matter whether you need to go to the concert or visit a game of your favorite football team, a charter bus is an affordable and reasonable choice to get from New York to Philadelphia.
Natural Charm of Philadelphia
Taking a trip to Philadelphia at least for a few days is a striking experience. This city won't leave you indifferent, and its captivating attractiveness is multifaceted. If you want to flee from the busy streets crowded with tourists, have a walk through the Washington Square Park, a charming green island that isn't far from the main shopping street of the city - Walnut Street. It's the best place to detach yourself from the hustle-and-bustle of the city and watch the local people rushing somewhere. In the heart of the park, you may see the Tomb of the Unknown War Soldier as well as come across a sycamore moon tree grown from seeds which celebrated astronaut Stuart Roosa took to the moon.
The Home of Art
Philadelphia is a source for cultural excitement, so if you're an avid art lover, it has a vast array of options for you to offer. Among the most famous museums is The Burnes Foundation which allows the visitor to plunge into the atmosphere of the 19th and 20th century and admire the masterpieces of the genial artists such as Matisse, Renoir, Cezanne and many others. If music is an integral part of your existence, then don't miss your chance to visit the Philadelphia Orchestra's home - the Kimmel Center. Also, there's an endless amount of venues, and clubs, where you can listen to the different genres of music. Maybe you'll be lucky enough to enjoy the exquisite performance of your favorite compositions.
Enjoy the Local Specialities
Philadelphia is also known for its peculiar eating habits, so after you arrive in the city, have a bite at the local restaurant. There're lots of mouth-watering dishes worth trying. For example, check out well-known Philly cheese steak. It's a delicious mixture of soft beefsteak, tasty melted cheese, green peppers and caramelized onion in a long roll. You'll hardly find this dish successfully duplicated outside the city! Also, don't forget to check out the Irish potato candy. Be sure, you won't regret, as it's extremely delicious.
If you don't know how to spend your next weekend, Philadelphia is waiting for you. Pack your backs and take advantage of the charter bus trip.
Comfortable Charter Buses reviews