School trips
Charter bus company Comfort Express Inc in New York City is one of the greatest options to organize a perfect school trip in no time. Traveling with large groups of students is an enormous responsibility requiring patience and experience. You have to take care of every detail of the journey and know how to deal with unpredictable situations. Our charter bus rental company will help you to get rid of unnecessary worries and transfer your trip into an unforgettable experience. There is no reason to be nervous: we offer secure round-trip transportation of students to various destinations. Wherever you choose to go, Comfort Express Inc charter bus service will do all the best to make you feel comfortable.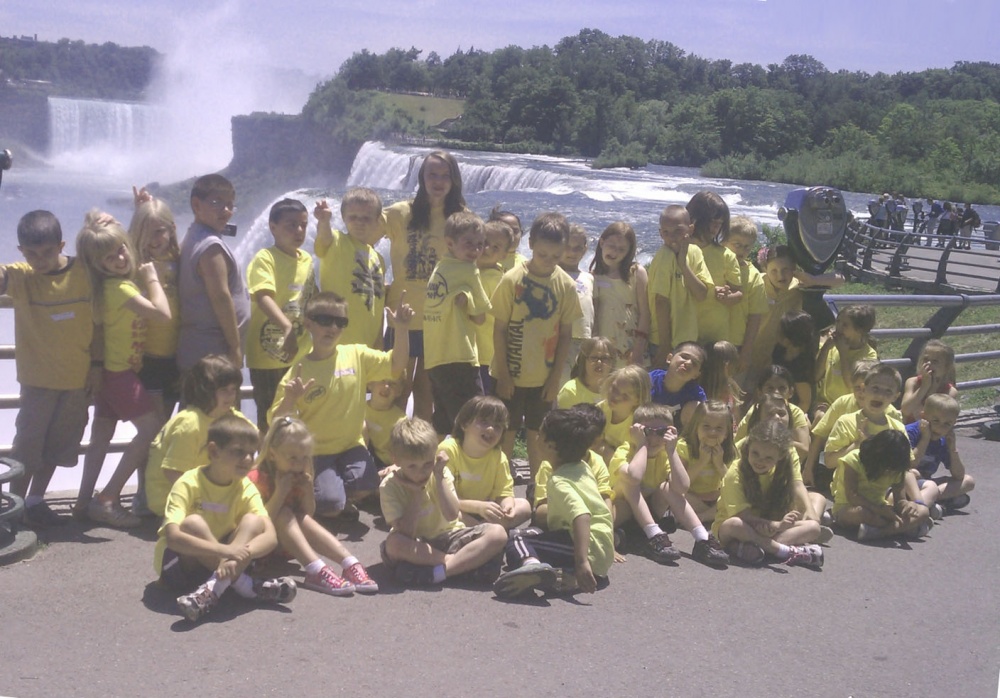 Safety and reliability
The foremost priority of our charter bus rental service in New York is safe and secure transportation of our clients - especially when it comes to children and students. We offer only quality vehicle that undergo regular inspections providing the utmost convenience and safe performance. There is no need to worry that something may go wrong: our charter bus team features only professional drivers with a flawless driving record. They will deliver your group of students safely to any desired destination.
Charter bus school trips with comfort
If you feel nervous that your group of children will feel bored during the long-distanced road trip, then you are mistaken. Contemporary charter buses are equipped with all the necessary amenities to make your trip entertaining and comfortable. TV monitors and installed DVD players make it possible to enjoy funny cartoons within the whole trip, while WI-Fi connection provides free internet access for social network addicts. Our bus rental service offers a superb vehicle featuring air conditioning, soft cushioned seats, and compact restrooms. Spacious and appealing it will trigger only positive emotions and ensure a delightful tour for you and your students.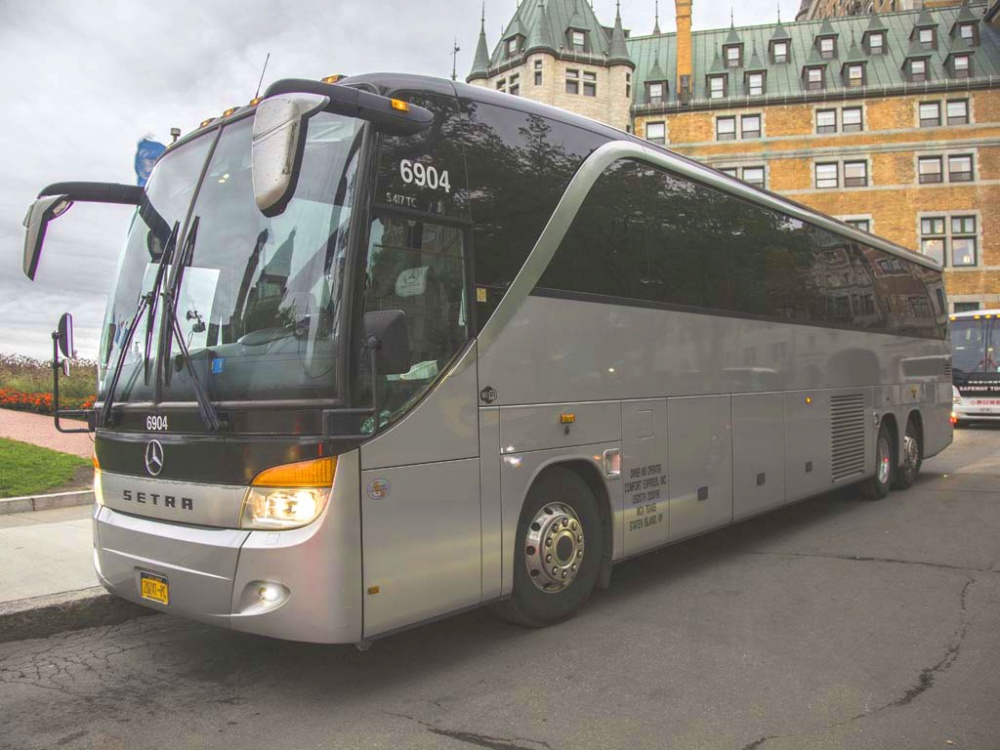 Flexible traveling
Charter bus school trip in New York is the best solution to travel independently, as it allows to plan your own route. Students can spend as much time as they want in particular places without being worried to be late for the bus. Travel without hesitation and enjoy the atmosphere of a new city at full. Moreover, there is no need to take all the responsibility for planning every tiny detail of your way - our bus rental company will take care of that. You just have to decide on the time you would like to set off for the trip and choose the most suitable pick up and drop off locations.
Why Choose Charters Bus from Comfort Express Charters Inc
---
Best Service in New York City
Our mission is to attract and retain customers by providing Best in Class charter bus solutions, disciplined culture of safety, service, and trust.
Reputation
We have established a strong presence in the transportation industry. Our award-winning services earn a reputation for quality and excellence that few can rival.
Safety & Security
Safety for our customers and motoring public will always remain our primary focus in all the policies, procedures and programs .
SUITABLE FOR ANY NUMBER OF PEOPLE
Choosing a spacious and efficient vehicle solution is highly important while organizing an ideal school trip. Not only perfect condition should be considered, but also the size of the vehicle. It should be spacious enough and comfortable for students. With cozy minibusses accommodating up to 18 passengers as well as gigantic full-sized coaches specially designed to transport up to 56 people, our bus rental company will provide you with the superb charter bus solution. We can accommodate any number of students, guest or faculty. If you are planning the excursion for preschool, a trip to another city for high-school students or a game-travel, our reliable bus rental service is what you need.
TRAVELING WITH NO WORRIES
Traveling with students is always great fun. They are saturated with enthusiasm and energy, so if you decided to color their school routine with the bright journey, charter bus school trip is a perfect chance to do that. Visit new places and have a tour of your lifetime with no worries. Our Comfort Express Inc bus rental company aims at transferring every drive of our clients into a marvelous experience filled with positive emotions. Gather students, pick the time and set off for the trip you will never forget.
Latest News About Charter Buses
---