Group Guide to Beaches in New York City
---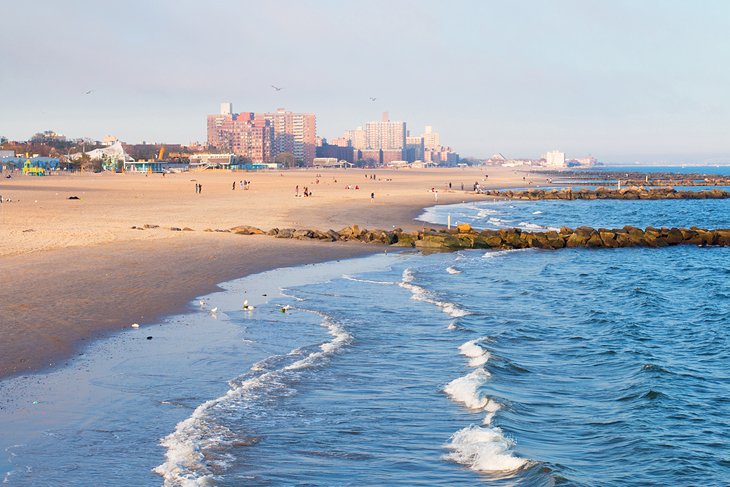 If you want to escape from a busy routine and let your soul guide your desires, it is time to grab your swimsuit and explore the fascinating beaches of New York City.
Enjoy breathtaking scenery, sunbathe or try some intensive activities like surfing. It is time to get rid of negative thoughts and catch the wave of relaxation!
New York City can boast of multiple striking beach options where you will be able to rejuvenate and forget about all your problems at least for a few days.
Head to the legendary Coney Island or travel off the bitten track and discover less popular destinations such as Jacob Riis Park.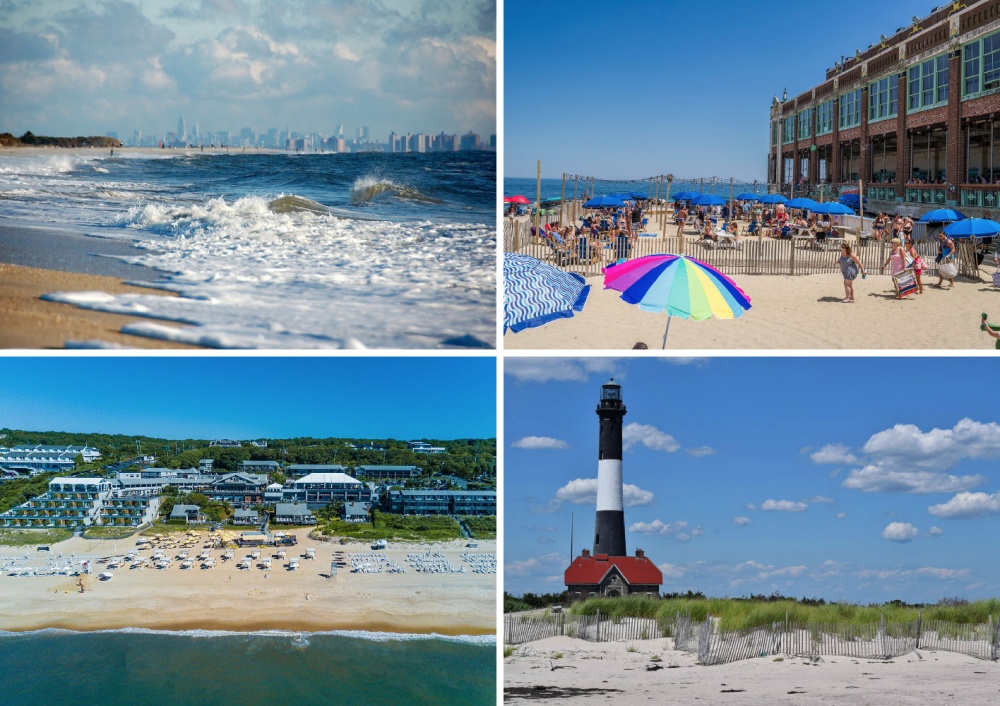 Whether you are planning a wedding event, corporate trip, or family outing, renting a bus charter for your group offers an unlimited range of advantages. Of course, you can get to the desired beach by public transport, but if you are traveling with a large group of people featuring children, it is better to refrain from crowded trains and buses. Get a perfectly maintained bus shuttle to have a seamless ride with the highest level of comfort.
Comfort Express bus rental New York has considerable experience in organizing various types of trips, so we will provide you with the best possible transportation option while satisfying all your needs.
Coney Island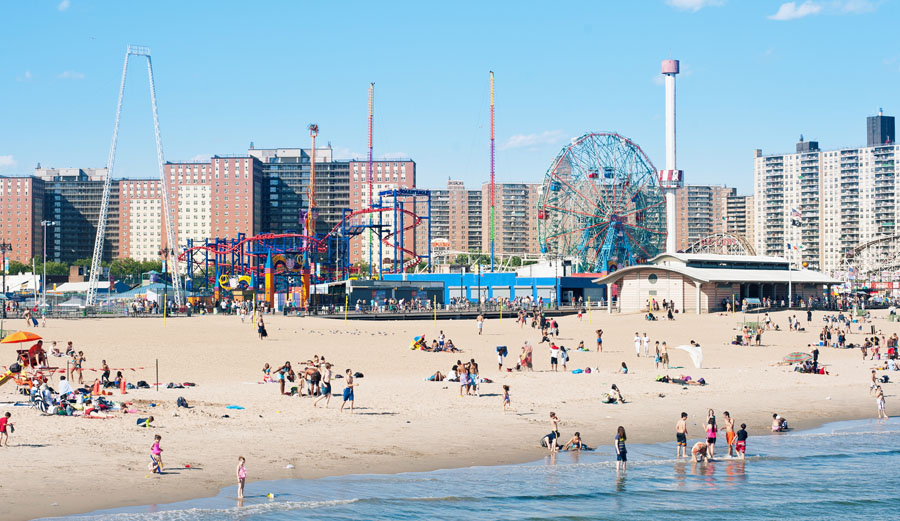 One of the most iconic summer getaways is Coney Island that is always ready to surprise you with its mesmerizing atmosphere. Bursting with a wide range of activities throughout the whole summer and even during the off-season, Coney Island is a wonderful destination to pamper yourself beyond compare. Stroll along the legendary boardwalk, enjoy sunbathing and swimming on the unspoiled sandy beach, or play beach volleyball, basketball and handball.
Another great option for those in search of state-of-the-art entertainment is a visit to the fascinating Luna Park with its rich collection of thrilling rollercoasters or an outing to the New York Aquarium featuring beautiful marine creatures. Also, your trip to Coney Island will not be complete without trying the iconic Nathan's Famous Hot Dogs.
Address: 1000 Surf Ave, Brooklyn, NY 11224
Brighton Beach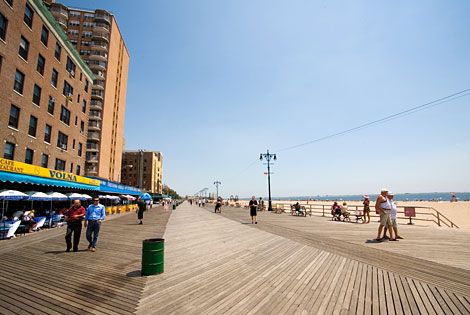 Brighton Beach is located not far from Coney Island, and it offers a peaceful atmosphere combined with picturesque natural scenery. If your soul wants to escape from the unbearable rat race of New York City, Brighton Beach is a wonderful solution. You can enjoy your weekend while lazily sunbathing on the sandy beach, people-watching, or simply savor the wide range of relaxing pastimes instead of doing something active. Moreover, Brighton Beach is less popular than Coney Island, so you will have plenty of space to spread out and enjoy the pleasant warmth of sun rays.
In case you feel hungry, there are multiple options to get something tasty to eat, as Brighton Beach is well-known for being home to authentic Eastern European and Russian restaurants where you can savor out-of-the-ordinary specialties like pierogies, Georgian flatbread featuring cheese as well as rice pilaf.
Address: 313 Brightwater Ct, Brooklyn, NY 11235
Jacob Riis Park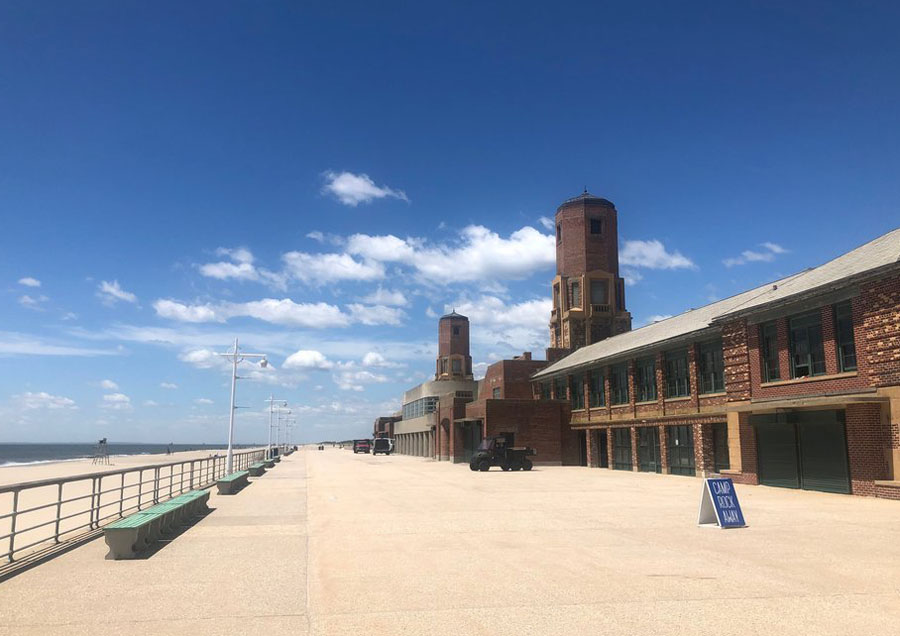 With a clean sandy beach, a pitch-and-putt golf course, signature Art Deco boathouse, and marvelous boardwalks, Jacob Riis Park promises the perfect vacation getaway. It is one of the most popular beaches in New York City nestled side by side with a mile-long stretch of swimmable ocean. Jacob Riis Park was created by Robert Moses, a well-known NYC urban planner, and now it has transferred into a beloved tourist destination thanks to its unspoiled beach and captivating history. Jacob Riis Park features a luxurious golf center, basketball and volleyball courts as well as numerous playgrounds to make a beach-day tour as fun as possible. You can also head to the Riis Park Beach Bazaar and visit one of the numerous local restaurants that include The Meatup Grill and Rockaway Clam Bar.
If you are looking for a perfect place to relax, the key is to opt for a destination that has an abundance of options. In this case, Jacob Riis Park is exactly what you need.
Orchard Beach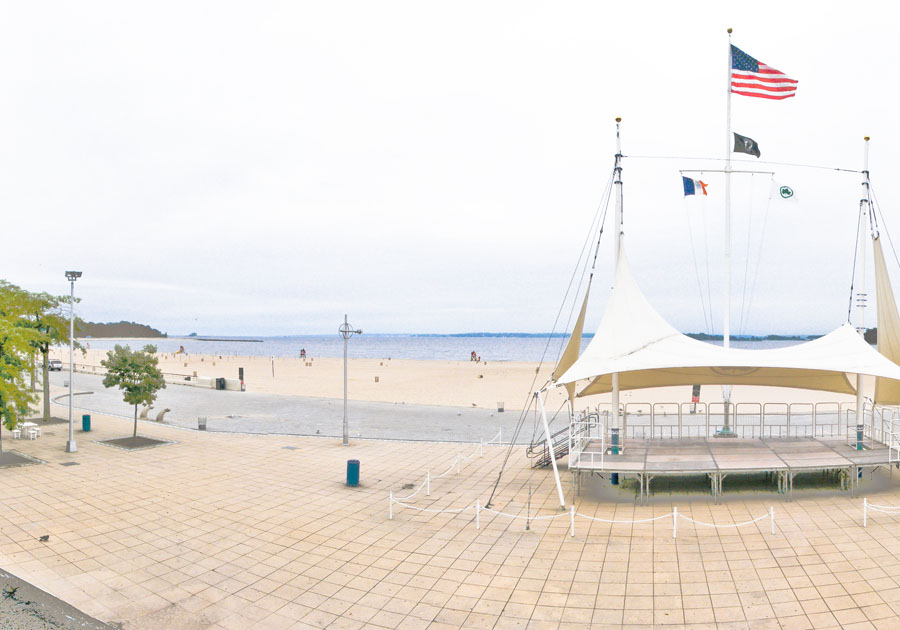 Another great solution to have a relaxing holiday you have always been dreaming about is going to Orchard Beach, also known as "the Riviera of New York City." It is a stunning man-made beach in Pelham Bay Park featuring scenic Central Pavilion and hexagonal boardwalk that dates back to the 1930s. Orchard Beach can not only boast of clean sand, but it also attracts lots of tourists annually with its impeccable volleyball and basketball courts, striking bars as well as playgrounds. You can enjoy your weekend while relaxing in the sun, or take a long walk on the promenade and visit local shops in search of cute souvenirs for your friends.
Although Orchard Beach is a perfect place to enjoy a brilliant summer atmosphere, one of its main drawbacks is the fact that it is impossible to get there by train. So, if you are arranging a trip for a large group of people, consider renting a comfortable and air-conditioned bus charter that will get you to Orchard Beach with ease and fun!
Address: Park Dr, The Bronx, NY 10464
Staten Island's Beaches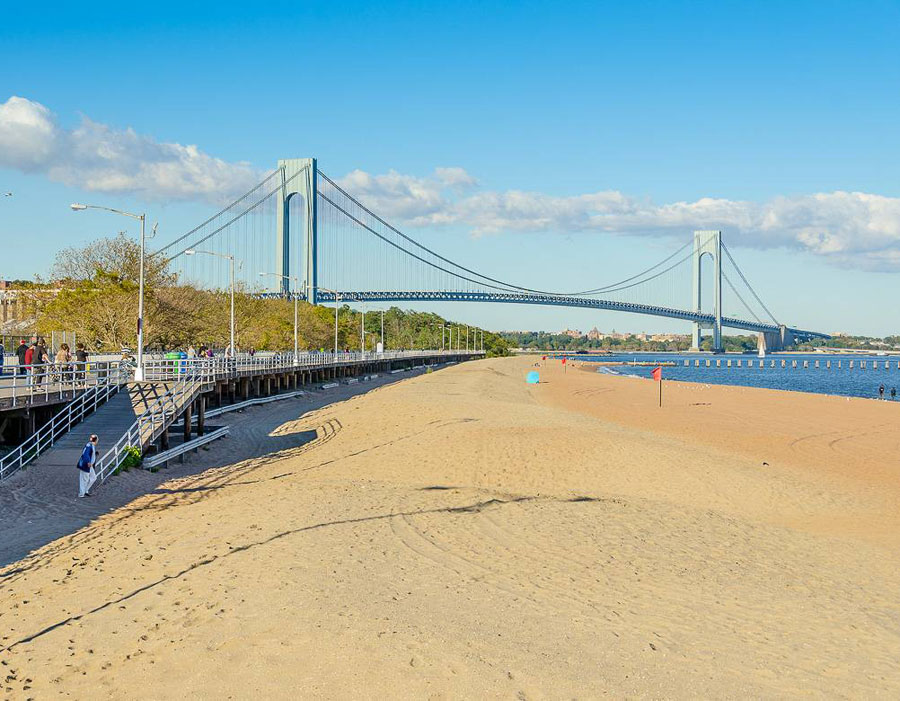 The key features of Staten Island are represented by two wonderful public beaches that are interconnected with each other and are known as South Beach and Midland Beach. Peaceful atmosphere and calm water transferred those places into a beloved family destination while the Franklin D. Roosevelt Beach Boardwalk offers an exceptional place to have a delightful walk or go jogging. South Beach will provide you with a chance to go kayaking, enjoy a breathtaking natural view of the Verrazano-Narrows Bridge and have a look at The Fountain of Dolphins.
Those who are searching for more active holidays should head to Midland Beach. You will find here shuffleboard and tennis courts as well as playgrounds. Also, do not forget to take your kids and enjoy a fascinating sea turtle fountain! Be sure that your little ones will be all smiles at the end.
Address: Franklin D Roosevelt Boardwalk, Staten Island, NY 10305
Rent a Comfortable Bus Charter for Your Upcoming Beach Trip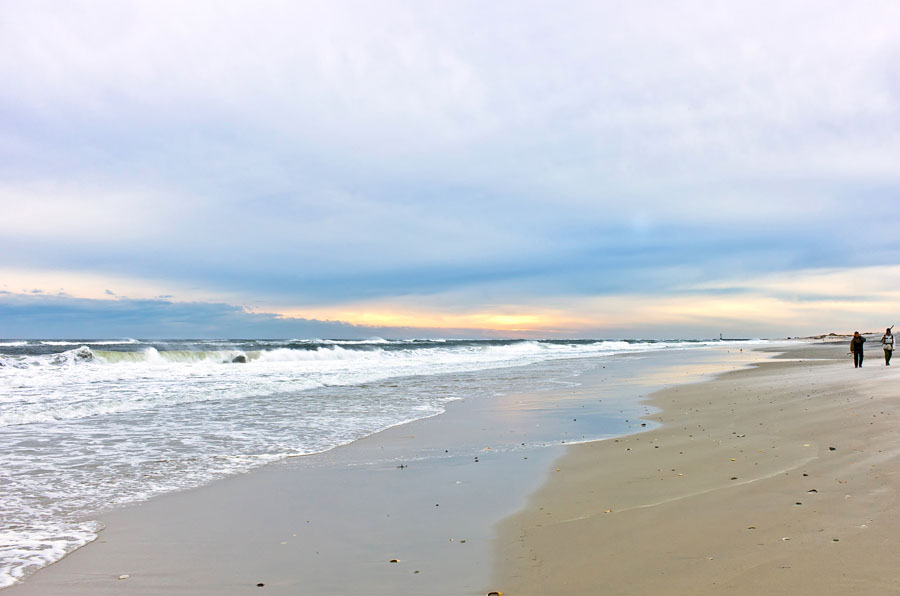 If you want to run away from unbearable heat of hot summer days, the best solution is to arrange a trip to one of the NYC-area impeccable beaches. Pack your bag, take positive emotions and let a reliable bus rental company deal with complicated organizational issues. Comfort Express is a superb bus transportation service that will provide you with a unique travel experience full of exceptional comfort.
We will match you with the best possible bus shuttle featuring all the latest modern amenities such as Wi-Fi connection, air conditioning, soft reclining seats as well as convenient restrooms. Whether you are planning a beach trip for your family or a large group of friends, we will put lots of effort to organize everything on a high level. Have a nap in your seat, laugh with your friends or enjoy your favorite album while our skillful driver takes you to the designated location.
New York City has plenty of superb beaches allowing you to spend a wonderful weekend. Summer is a perfect time to sunbathe, enjoy beach sand and feel the touch of cool water while getting pleasure from the fascinating natural scenery that surrounds you.
Latest News About Charter Buses
---