Wind Creek Bethlehem Casino
---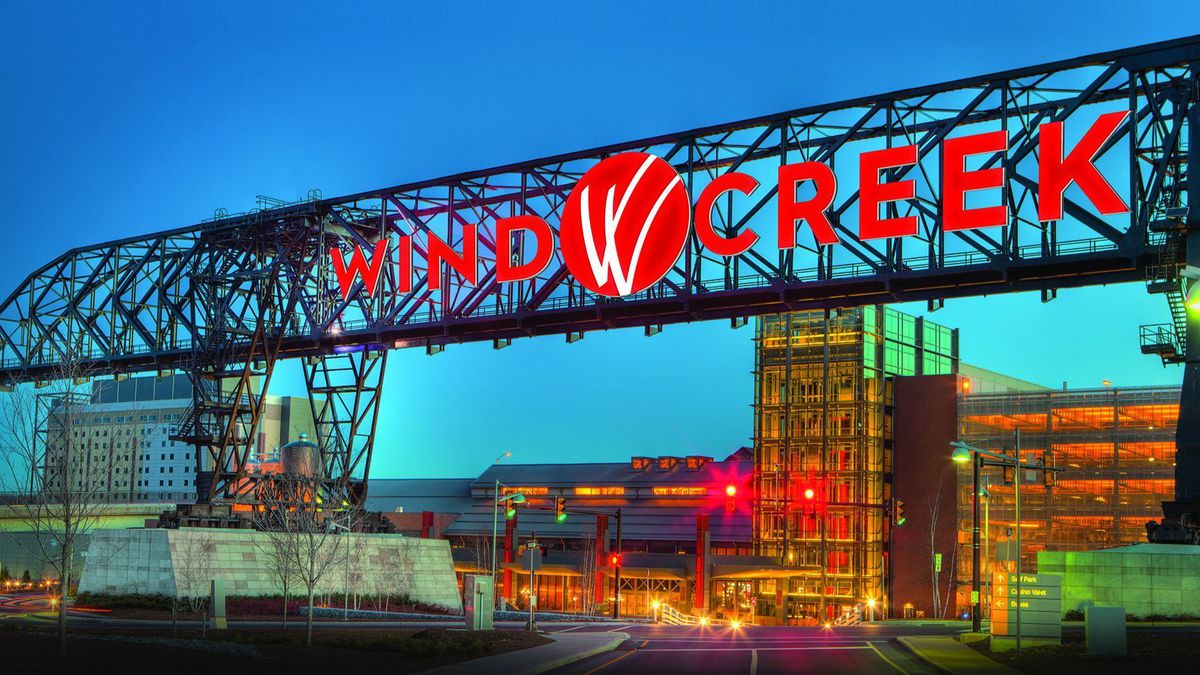 If you are eager to escape from exhausting rat race of New York, gather your friends and set off for mesmerizing charter bus trip to Wind Creek Casino where you will get a chance to spend unbelievable vacation being surrounded with luxuries of that stunning place.
Wind Creek Bethlehem is located on the site of the legendary Steel plant in Bethlehem, Pennsylvania, approximately 90 minutes from New York City.
Wind Creek is a popular tourist destination famous for its unlimited recreational facilities combined with superb service and explicit gaming options. From world-class entertainment to exceptional restaurants and fully-furnished deluxe hotel suits, Wind Creek will provide you with crazy gambling experience while bringing a touch of magic into your life.
One of Wind Creek's greatest advantages is its location, as it will only take around 90 minutes for you to get there from New York and begin to enjoy your holidays.
Though it is within easy driving distance, steering your own car might be frustrating, especially if you are supposed to travel with a large group of people, so if you expect to relax and enjoy your trip, the best solution is to rent a spacious charter bus for your casino trip.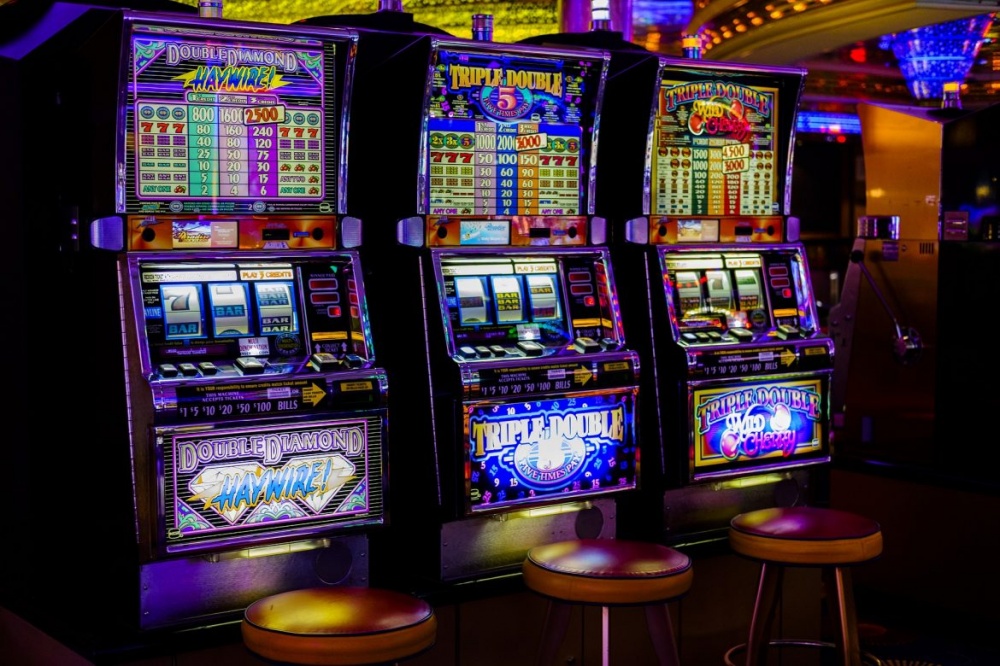 Wind Creek Gaming
Wind Creek Casino offers an explicit range of games suitable both for experienced gamers and newcomers. Gaming is heart of this place, so do not miss your chance to take advantage of unlimited gambling options it offers. Test your luck with advanced slot machines, enjoy the excitement of live dealer stadium gaming or choose from over 150 table games. Be sure, that you will never forget the time spent at Wind Creek gaming heaven.
Wind Creek Casino can boast of over 3,000 contemporary slot machines that will make your journey into the rich world of gambling even more fascinating. From jackpot progressives to interactive and multi-coin screen games, there are multiple options to try for everyone as slots range in denomination from 1¢ to $100. Moreover, for those who are seeking something more exceptional, there is access to a High Limit room featuring luxurious setting complemented with exquisite leather furniture and high denomination slot machines.
Table games are integral part of the gambling universe, and everyone who has decided to spend the vacation at Wind Creek should enjoy at least some of the available games. There are more than 150 gaming tables that feature world-famous games such as Blackjack, Caribbean Stud Poker, Craps, Criss Cross Poker, Free Bet Blackjack, Mini/Midi Baccarat, and plenty of other options. Whether you have only started playing or you are a skillful gambler, you will always find an ideal solution for yourself.
Live Dealer Stadium Gaming
There is no need to rake chips, handle cards or stick only to the particular game. Live dealer stadium gaming allows you to get a fascinating experience while enjoying Blackjack, Roulette or Baccarat in an interactive digital form. The greatest thing about it is that the minimum bet is only $5, so you can easily start your exhilarating game without being afraid to lose too much.
Wing Creek Bethlehem's Sportsbook features all the latest contemporary amenities to provide you with utter comfort and bring you as much pleasure as possible.
You will find here eight self-service betting kiosks where you can effortlessly place your bet, as well as comfortable lounge chairs placed in front of the enormous 21-Panel TV wall.
Test your luck and wager on your favorite kind of sport such as Baseball, Football, Hockey, Soccer, or Golf, and after that visit Bar & Grill restaurant to treat yourself with a tasty dish.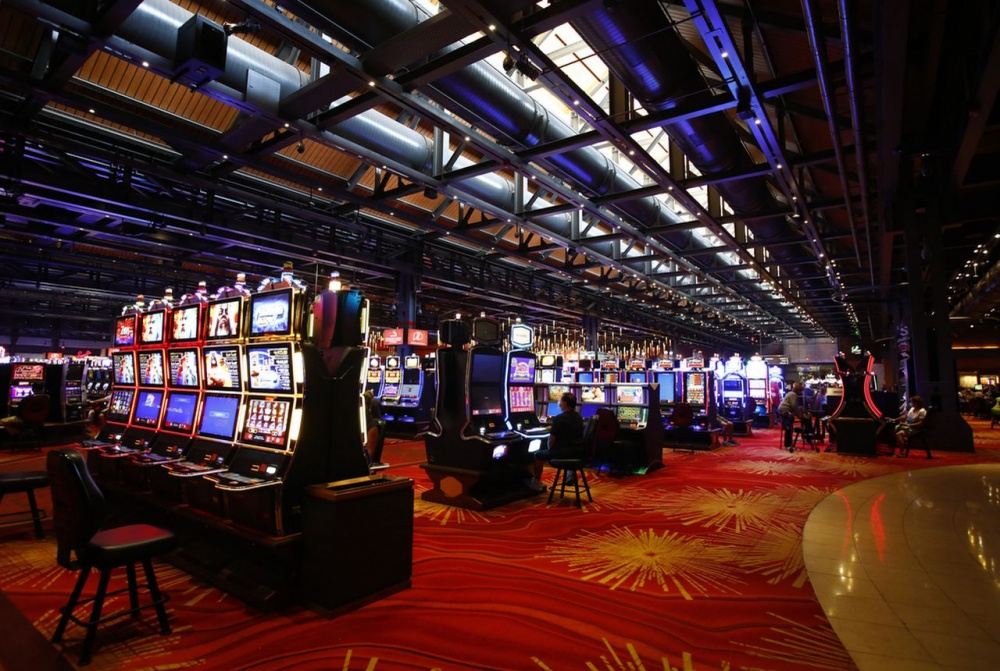 Group travel tip
Wind Creak Casino has specially created Rewards program providing you with an opportunity to enjoy all the pleasantries of that wonderful place. Long story short: the more you gamble the more Rewards you will get and every point you earn will open limitless entertaining options for you to try. Those rewards you can use in various ways and even get special Express Offers based on your preferences.
Wind Creek Hotel Rooms and Suites
Wind Creek Casino has not only versatile gaming options that will turn your life upside down but also exquisite accommodation with amazing recreational facilities. You can be sure that Wind Creek Hotel will transfer your holidays into a real fairy tale. It has over 282 stunning rooms featuring all the best modern amenities including free internet connection, heavenly bedding, personalized toiletries, and concierge service.
Every hotel room and suite has stylish design and peaceful atmosphere, so you can rejuvenate after a day full of spectacular events. You can choose a superb Deluxe Queen or Deluxe King room furnished with a coffee brewer, glass-enclosed shower, and enormous queen-size pillow-top beds, or book exquisite Presidential or Executive Suite featuring separate living and dining areas, flat-screen TVs, soaking tube, and cozy coffee table with convenient oversize club chairs.
Group travel tip: Wind Creeks offers excellent resort packages starting at $149, allowing you to get access to several facilities. That means you can get one-night accommodation at the hotel, a food voucher valid at the best local restaurants, Wind Creeks special gift card, and even golf courses.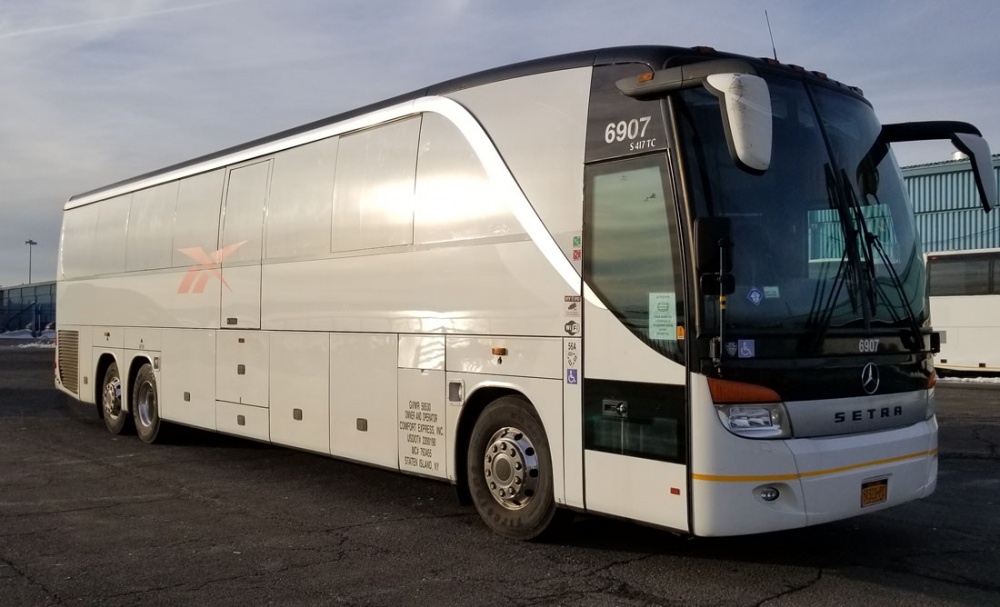 Charter bus tip
If you want to organize an impeccable casino trip for a large party, it is better to refrain from driving your own car and let a reliable charter bus company handle all trip arrangements, so each member of your group will be safely delivered by the experienced driver to and from Wind Creek Hotel whenever needed.
Dining Options
With a wonderful atmosphere, stylish design and explicit dinning menu, Emeril's is an ideal representation of the Traditional American steakhouse where you can pamper your senses with an excellent collection of mouth-watering food and drinks. Start from marvelous appetizers, continue your dinner with delectable steaks or signature cakes and pies, and, of course, do not forget to feel the magic of exceptional vintage wine. Keep in mind that you can always reserve a private room for more intimate atmosphere.
Burgers and More by Emeril
To savor the distinctive taste of mouthwatering hand-crafted burgers created with love by first-rate chef Emeril, visit Burgers and More. You can try one of the standard options including three of Chef Emril's flavorsome burger combinations, or create your personal burger with turkey, grass-fed beef, seafood, and short rib brisket. BAM is a casual burger eatery that offers exceptional dining options allowing you to get quality service and enjoy a marvelous atmosphere. Chef Emeril is famous for using only fresh and organic ingredients to create his heavenly burgers that bring pleasure in every bite.
If you prefer sophisticated Asian cuisine with its extravagant dinners, pay a visit to Chopsticks. You will find here an explicit menu featuring rich collection of dining options suitable even for the most sophisticated tastes. From delicious appetizers, unbelievable soups, and fresh seafood to the wide range of stir-fried noodles and fried rice - at Chopstick you will get a chance to experience all the best from the rich Asian culture.
Steelworks Buffet and Grill
Steelworks Buffet is a fascinating place to savor versatile culinary dishes from the whole world. Tourists can pick their favorite dishes from the à la carte menu or enjoy a vast array of the finest international dishes at the all-you-can-eat buffet where you can look at the whole process of cooking. Whether you prefer artisan pizza, reuben sandwiches, sushi, or fresh-carved meats, Steelworks Buffet and Grill has lots to offer, so do not miss your chance to visit this superb place.
Wind Creek Charter Bus Trip
If you have no desire to deal with annoying driving issues, bother yourself with tedious trip preparation and worry about your trip, charter bus rental service is what you need. Renting your impeccable bus shuttles means traveling in utter comfort and being sure that your ride will be as safe as possible. Contemporary charters are fully-equipped with multiple amenities designed to transfer your trip into the most delightful experience.
Comfort Express charter buses feature reclining seats, air conditioning, free Wi-Fi, abundance of storage space as well as convenient restrooms and TV screens.
Organize a spectacular vacation at Wind Creek Bethlehem Casino and infuse your life with bright colors.
Latest News About Charter Buses
---