Sporting Events
Whether you are an avid sports fan or a professional coach who needs to take his team to the important competition, our charter bus rental service will provide you with a luxurious transportation option from New York to any desired destination. Fulfill your childhood dream and feel the thrilling atmosphere of the stadium. Support your favorite football team and see the game for yourself. You can stay at home watching the loses and victories of the world-famous athletes on the TV screen, but nothing can compare with a memorable trip to another city. Visit various sporting events throughout the country with our quality Comfort Express Inc transportation service and enjoy all the benefits of charter bus group trips.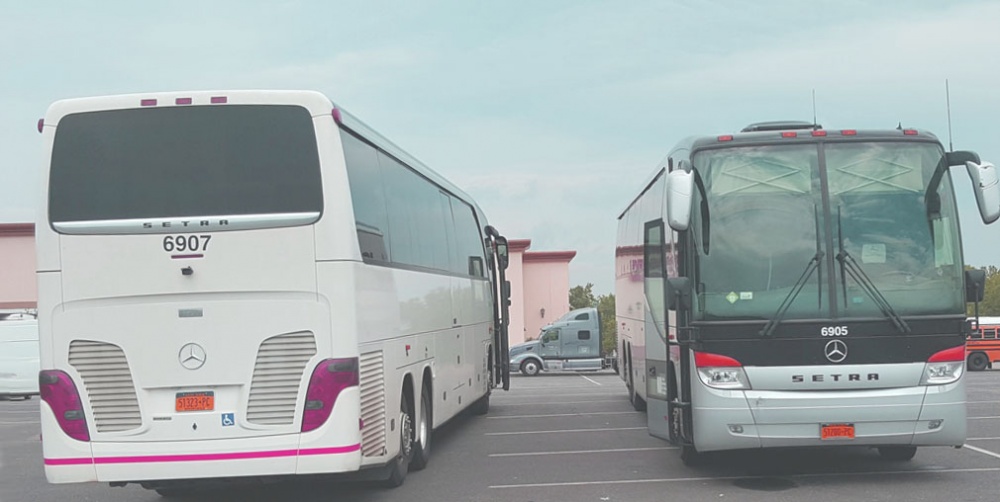 Comfort traveling
We strive to make every trip of our clients as comfortable as possible. If you are a professional athlete it is highly important to have enough rest before participating in the serious championships or competitions and pull yourself together to show the best result. Charter bus trip is a perfect way to travel even for a long distance without being exhausted. You will get a spacious, fully-equipped vehicle featuring all the necessary amenities, so your team will feel absolutely comfortable while having a trip to the sporting event. Our buses are fitted with cushioned seats, air conditioning, TV screens, convenient restrooms as well as wireless Internet connection allowing you to keep in touch with your friends or watch your favorite movie.
Get on time to the designated location
When you have finally acquired an expensive ticket for the upcoming football game or have been eagerly preparing yourself for the sporting competition for a few years, missing your chance to visit so highly-anticipated event due to the unpredictable bus delay may have a devastating effect. With our charter bus company in New York City, you will get to the needed location at the assigned time and with utter comfort. There is no reason to worry that something may go wrong, as we guarantee reliable transportation of your group throughout the country to any sporting event. Enjoy your trip and let us take care of road-related organization issues.
Why Choose Charters Bus from Comfort Express Charters Inc
---
Best Service in New York City
Our mission is to attract and retain customers by providing Best in Class charter bus solutions, disciplined culture of safety, service, and trust.
Reputation
We have established a strong presence in the transportation industry. Our award-winning services earn a reputation for quality and excellence that few can rival.
Safety & Security
Safety for our customers and motoring public will always remain our primary focus in all the policies, procedures and programs .
STORAGE OPTIONS
Whether you are a fan or a team member, it is clear that you will need to take lots of stuff when going to another city. Our top-quality charter buses have various storage options to accommodate your luggage and necessary equipment, so you could travel with absolute comfort. We provide our clients with spacious bus shuttles featuring overhead bins along with the special undercarriage comportments allowing to fit lots of suitcases and additional luggage. We ensure safe delivery of your expensive equipment, so you could show the best result while participating in the competition.
Stress-free bus transportation to sporting events
A group charter bus trip to the various sporting events is a great way to have fun, get an injection of positive emotions and enjoy the atmosphere of a strong team spirit, as you are traveling with people who show the same devotion for sports as you do. Our professional drivers possess considerable driving experience allowing them to provide you with an excellent road trip, so you could chat with your friends instead of dealing with intrinsic routes or irritated drivers. Bring your favorite sandwiches, have a nap in your reclining seat or just listen to music throughout the trip. Forget about numbness in legs - our vehicle posses enough of legroom space to supply you with a comfortable ride.


If you are searching for the best option to travel - a charter bus trip is what you need. Reach different sporting events in no time and get a memorable traveling experience with our professional Comfort Express bus charter rental company.