Airport transfers
Group trips
Corporate events
School trips
Casino trips
Senior trips
Church & Religion
Amusement parks
Wedding Trips
Sporting Events
Airport transfers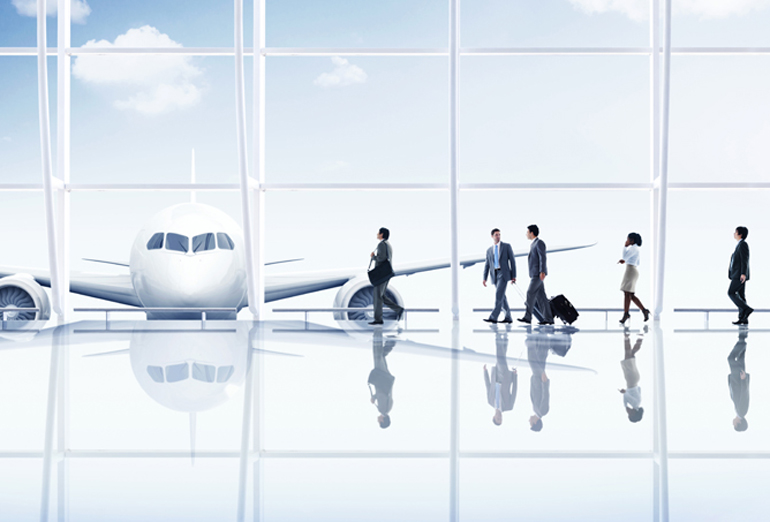 Comfort Express Inc in New York provides transportation service to and from all three major airports in the Tri-state area: John F. Kennedy (JFK), LaGuardia (LGA), and Newark (EWR). Flight arrivals and departures are monitored through the FAA system by dispatch to ensure on-time pickups and minimize costs due to flight delay. The main thing in advance is to book a charter rental bus in New York.
Group trips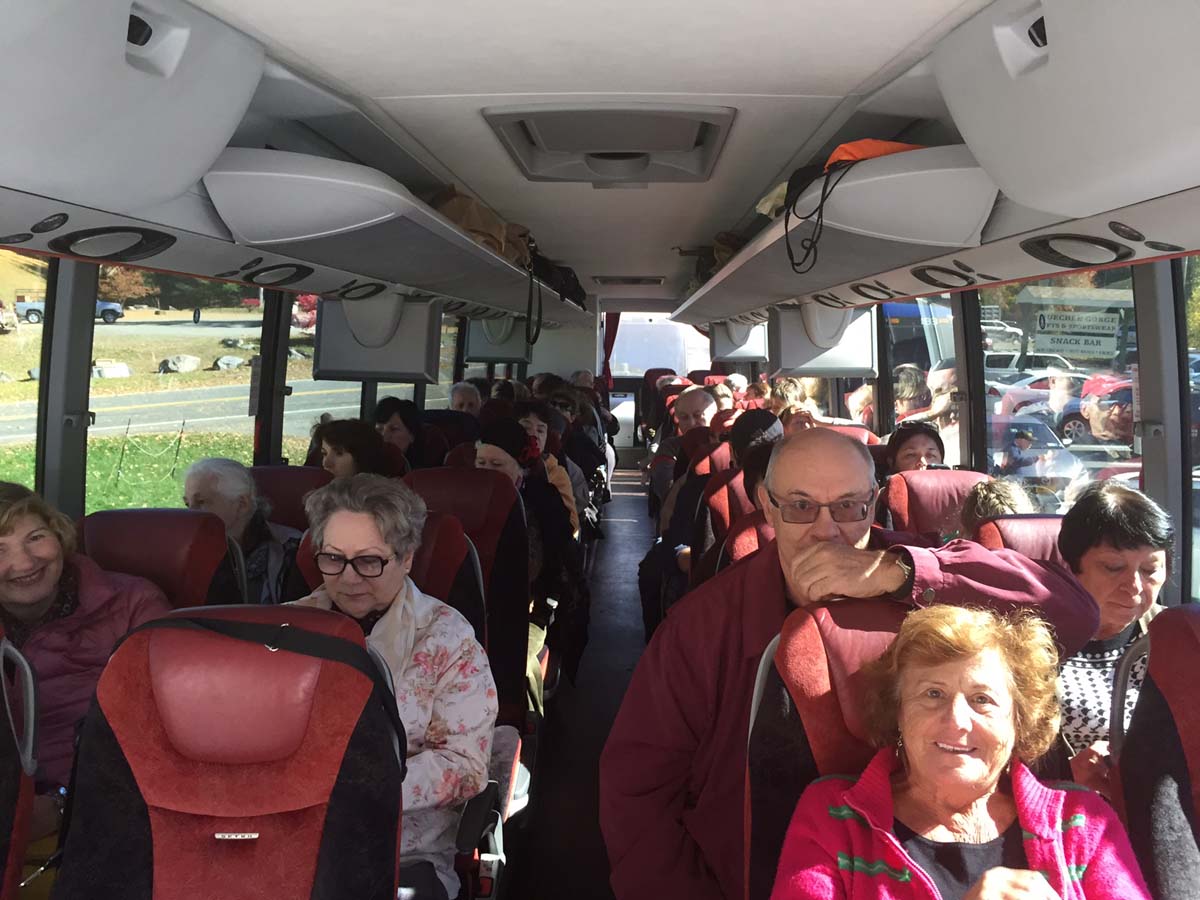 Whether you need one-way or round-trip service, our company can provide service to and from where your group is staying. Comfort Express Inc in NYC offers point to point transportation; you may want to get transported to and from a wedding, concert, graduation, or a restaurant and ets. Comfortable bus charters only in our company.
Corporate events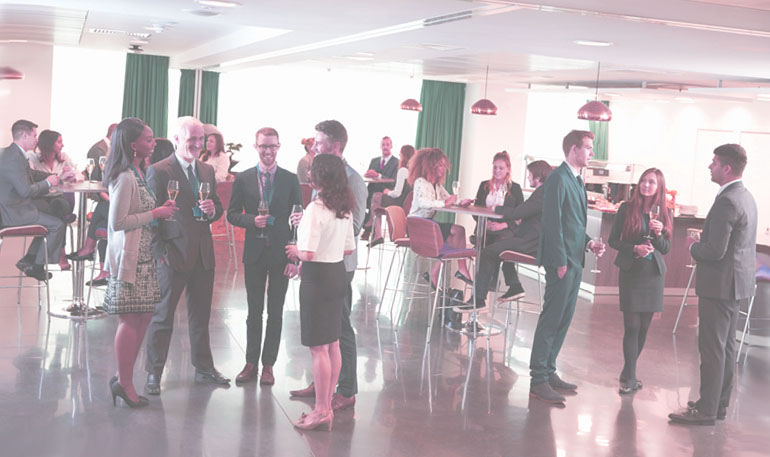 Comfort Express Inc provides professional and experienced ground transportation for your sponsor, employees, guests and patrons. We specialize in transfers to and from corporate events in New York City, including trade shows, conventions centers, theatre outings and dinner outings and more.
School trips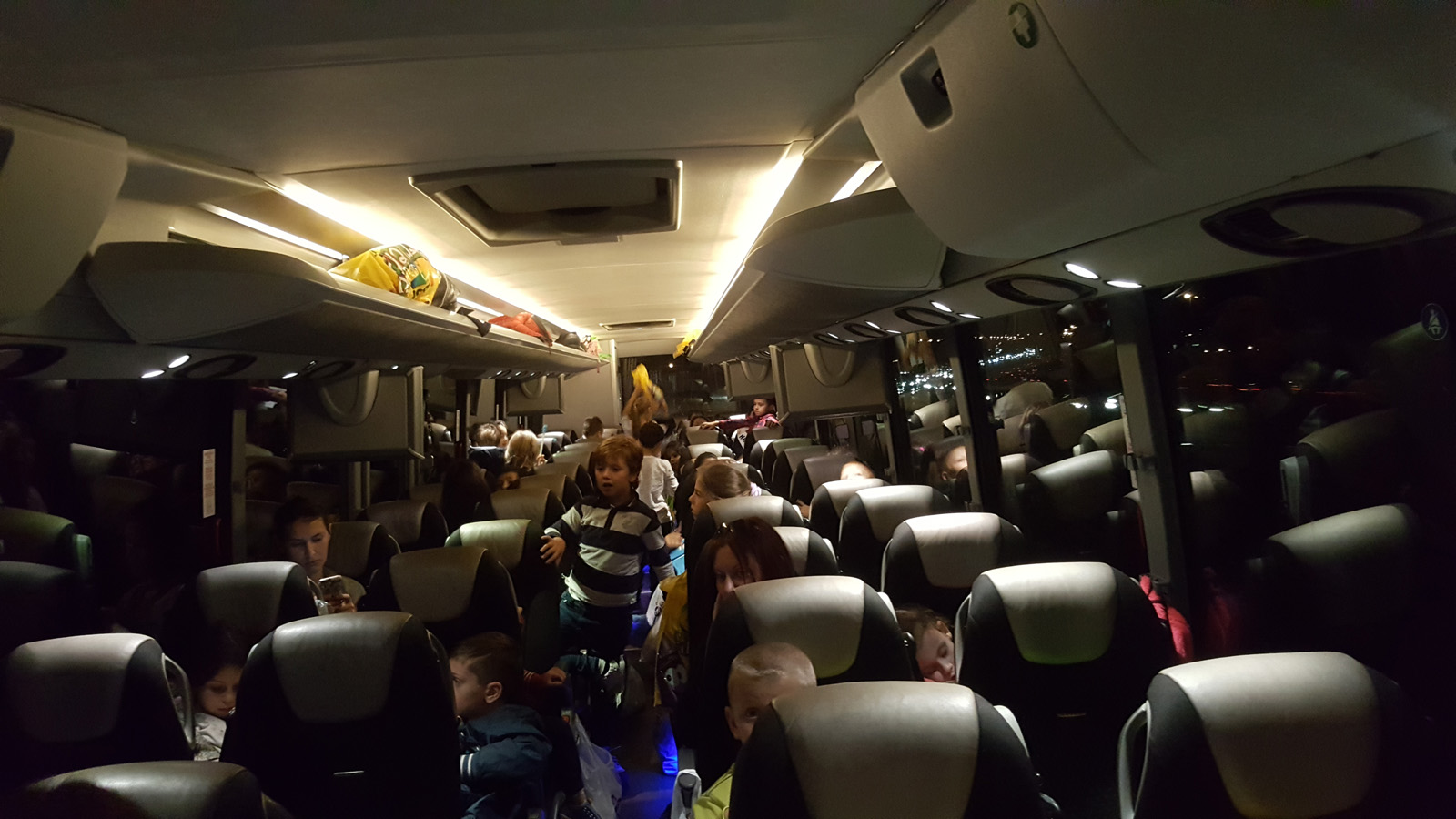 Сharters company Comfort Express Inc is a certified coach bus contractor for the NYC Board of Education, which allows us to provide schools with charter service for round-trip transportation of students. Not only can we provide safe transportation, but we can conveniently arrange all of your school trips, including museum trips, sightseeing tours, amusement park trips and much more.
Casino trips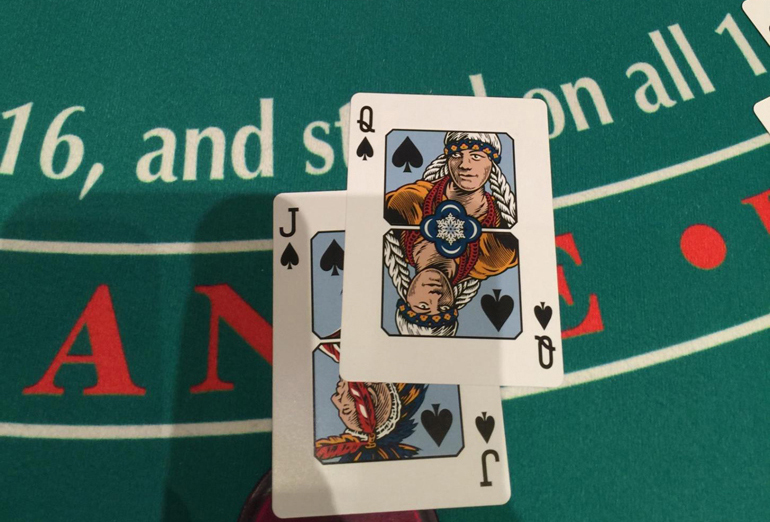 Ride in style on our luxurious and comfortable motorcoach buses, as you take a trip to an Atlantic City casino, Mohegan Sun Casino or Foxwoods Resort Casino. Whether you are looking for a thrill or just passing time, Comfort Express Inc will get you there safely and comfortably.
Senior trips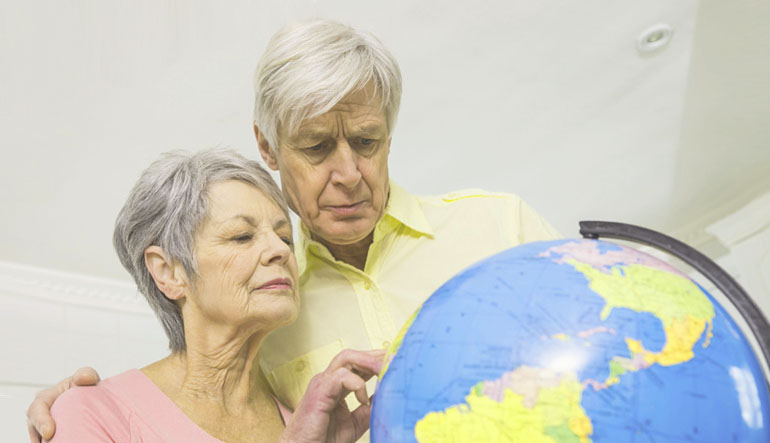 At Bus company Comfort Express Inc we specialize in planning and organizing tours and trips for senior citizens. We work with retirement communities, senior centers, assisted living facilities or individuals to arrange the perfect getaway for elderly travelers.
Church & Religion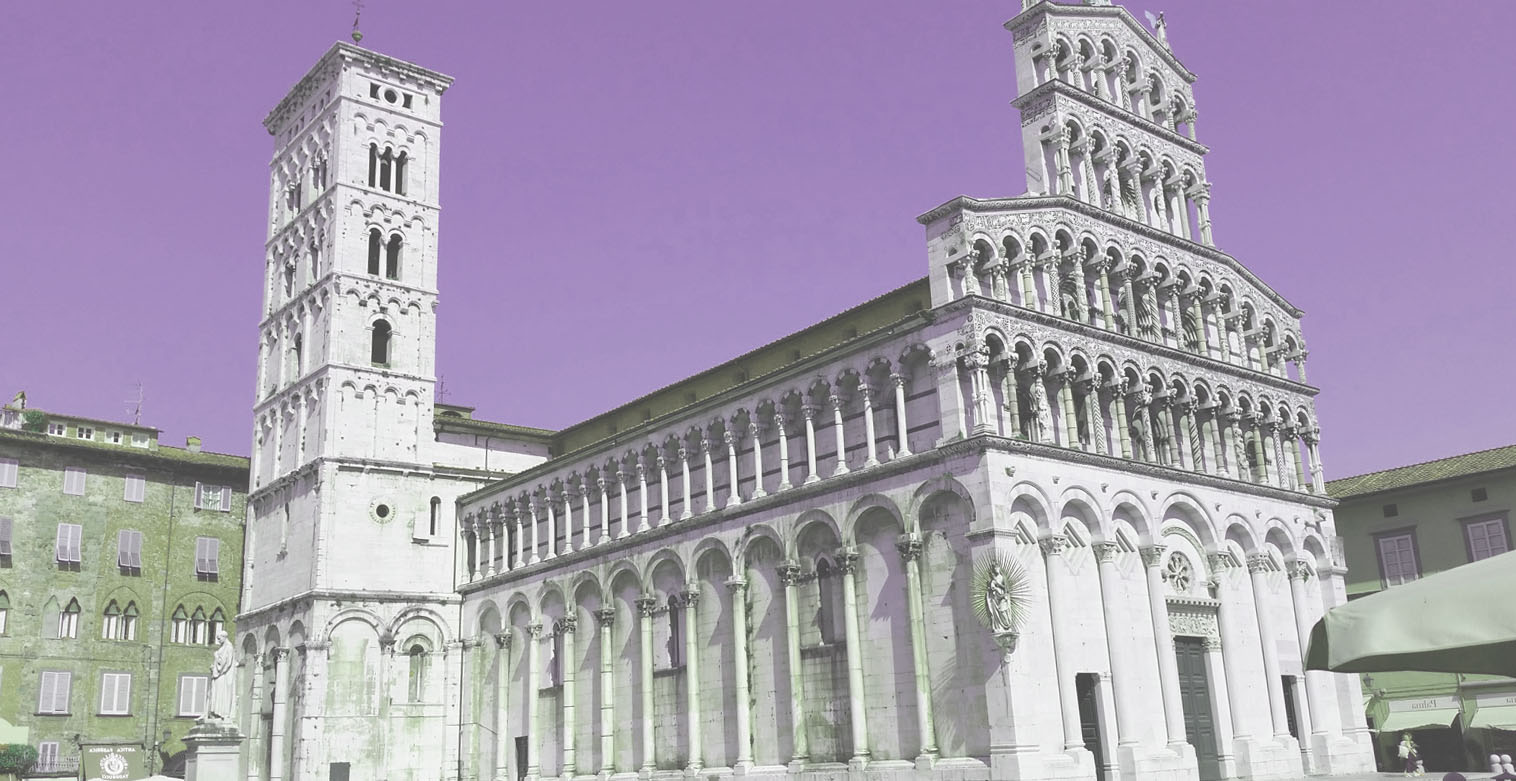 We've provided transportation services to a variety of groups from large churches to small temples and every type of religious institution in between. We can help transport everyone from youth camps to study groups to worship conferences.
Amusement parks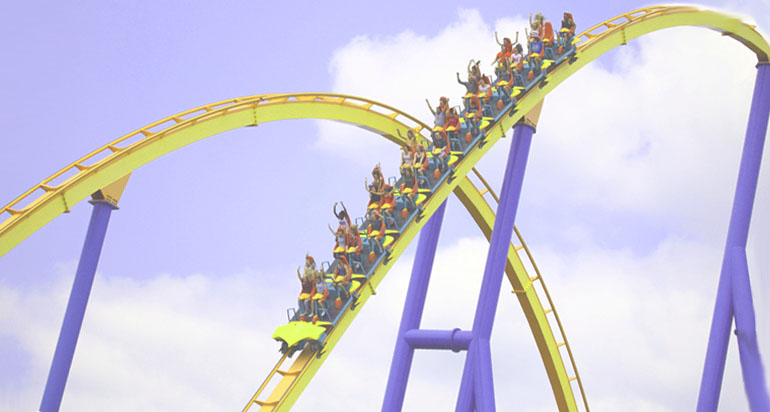 Comfort Express offers single/multi-day excursions to New York, New Jersey and Pennsylvania amusement parks & state parks. We can arrange ground travel and admission to amusement parks throughout NY, NJ and Pennsylvania.
Wedding Trips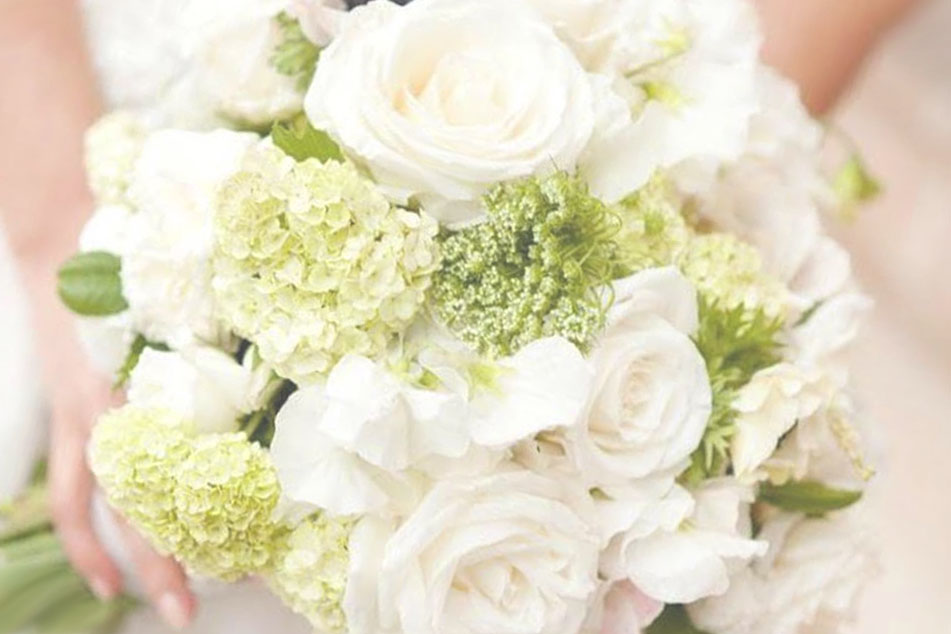 Wedding is usually associated with wild happiness, bright emotions and a gorgeous festivity. However, to create the wedding of your dream you need to acquire lots of patience and highly developed organizational skills. You should think about every detail to make it perfect and that may be quite a complicated task, so having a reliable companion to help you with a part of organizational issues is a valuable opportunity.
Our Comfort Express Inc charter bus rental company offers a top-quality transportation service allowing you to deliver your guests to the necessary destinations in no time and make a wonderful wedding trip.
Sporting Events

If you are searching for the best option to travel - a charter bus trip is what you need. Reach different sporting events in no time and get a memorable traveling experience with our professional Comfort Express bus charter rental company.
Why Choose Charters Bus from Comfort Express Charters Inc
---
Best Service in New York City
Our mission is to attract and retain customers by providing Best in Class charter bus solutions, disciplined culture of safety, service, and trust.
Reputation
We have established a strong presence in the transportation industry. Our award-winning services earn a reputation for quality and excellence that few can rival.
Safety & Security
Safety for our customers and motoring public will always remain our primary focus in all the policies, procedures and programs .
Bus Rentals in New York
Got tired from the mundane weekends? Looking for the best way to travel? We offer impeccable ground transportation service throughout New York City allowing you to have a trip of your life. It is time to gather your friends and create bright memories together while enjoying every minute of your ride. Traveling has never been this easy. You just need to pack your bag and grab positive emotions while our skillful specialists will take care of your trip. Whether you want to organize a family outing, school field trip or wedding celebration, be sure that you will savor each moment of your unforgettable experience.
Stress-free Charter Bus Trips
More and more people prefer renting spacious charter bus to traveling in their own car. Irritating traffic congestion, necessity to find parking place, tricky roads of unfamiliar city are only a few problems that can easily transfer your long-awaited trip into the worst nightmare. Renting a bus charter from New York means not only forgetting about stressful driving issues, but also getting a chance to enjoy your time without being involved into challenging organizational problems. Concentrate on your trip and discover unexpectedly stunning places within New York City to enrich your life with colorful memories.
Organize Your Ideal Outing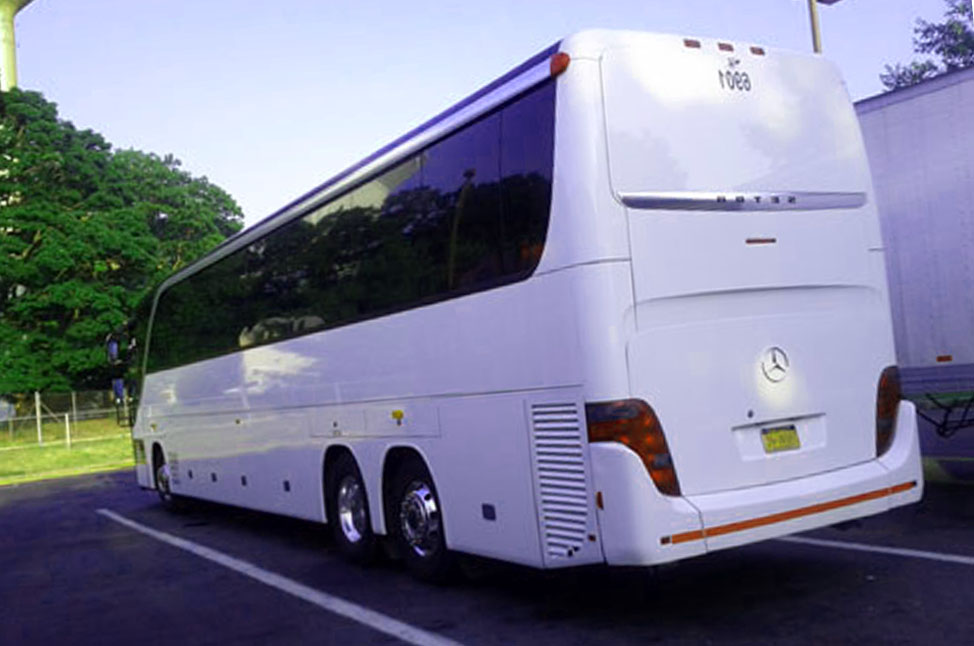 Organizing an ideal trip for a great number of people is a complicated task, especially if you have never done that before, but with our superb bus rental service, our clients can loosen up and get rid of anxiety. Regardless of what kind of trip you need, we will provide you with impeccable transportation option that will bring each member of your group safely to the final destination. Moreover, our specialists can help you to arrange efficient itinerary making it possible to visit only those destinations within a particular city that are the most interesting for you.
Relax and Savor Your Ride
If you have finally made up your mind to set off for a trip, it is important to choose comfortable mean of transport as you are going to spend at least a few hours there. We offer flawless bus shuttles equipped with a wide range of contemporary amenities aiming at making your trip as smooth as possible. Our charters can boast of wide panoramic windows, convenient reclining seats, spacious aisles, Wi-Fi connection as well as mini restrooms, DVD players and air conditioning. Travel with ease and relax while our professional drivers deal with various driving issues.
Safe Trips Wherever You Need
When it comes to traveling, picking a reliable bus rental company with a good reputation is a vital decision if you want to get to the designated place without any problems. Safety is our utmost priority and we are continuously struggling to improve our service, so our clients could travel in comfort. We follow all the necessary safety requirements and our sublime bus shuttles undergo regular checkups. You can be sure that our company will provide you with a professional bus driver possessing significant experience as well as a good safety history in operating buses. There is no need to worry that something may go wrong during your trip.
Pick Your Ideal Bus Charter
Do you need to travel with a large group of people? Or do you want to get your business partners from the airport? Regardless of the number of people, with charter bus rental service you can pick your perfect ground transportation option and get your group to the designated location. We offer a wide range of quality bus shuttles that can accommodate different numbers of people, so there is no need to pay for empty seats. From spacious full-sized charter buses to comfortable mini-buses, we will provide you with impeccable transportation solution allowing you to travel with fun and pleasure.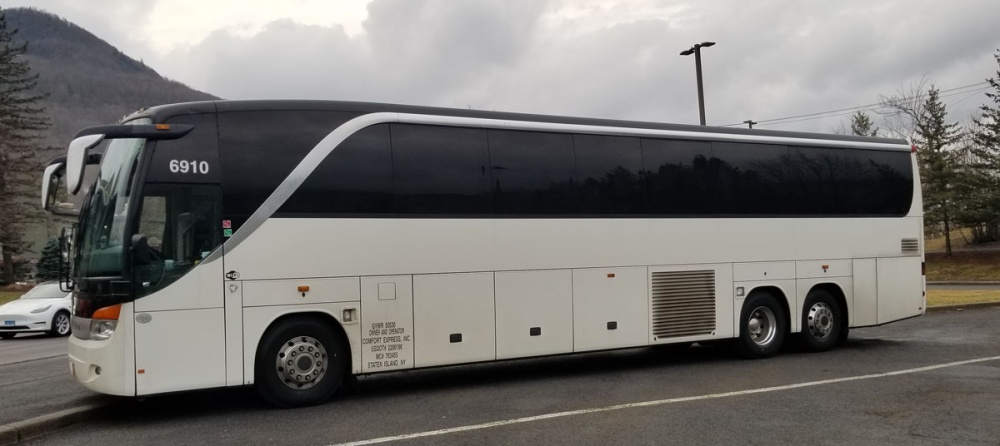 Types of Trips We Offer
We organize a vast variety of trips catering to the needs of our clients. We struggle to transfer every ride of our passengers into memorable experience and make it as comfortable as possible.
There are many types of charter bus trips we can help you to plan:
School trips.

Take your students to mind-blowing locations within New York City and have a fun educational trip while visiting versatile museums and historical sights. Charter bus is your flawless traveling solution to transport kids safely.

Corporate events.

Our specialist will help you to plan any type of corporate events. Whether you need to take your employees to important business training or dinner outings, charter bus trip is the best way to make sure that everyone will get to needed location on time.

Wedding trips.

Gather your family and friends and spend your wedding as you have always dreamt. Bring positive emotions and share them with people you care about while our drivers deal with challenging driving issues.

Airport transfers.

After a long and exhausting flight, it is pleasant to get into a comfortable charter bus that will take you home. With our bus rental service, you can be easily transported from and to major airports. Our bus shuttles feature all the necessary amenities allowing you to travel with utter comfort.

Sporting events.

Travel wherever you need and feel the atmosphere of the real game while supporting your favorite team. Whether you are a coach who needs to deliver his athletes to the important competition, or an avid sports fan who wants to enjoy the game, with our charter bus rental company you will have a smooth ride full of positive emotions.

Family outings.

There is nothing better than spending time with your family. Go off the beaten track and discover stunning places within New York City. Create and share new experience with your family members and organize an unforgettable weekend. Charter bus trip is the best traveling solution, as you will not only get a relaxed and stress-free ride, but you also will get safely to the designated location in no time.
Bus rentals in New York is one of the greatest options to travel without anxiety and organize a trip of your dreams. We cater to the needs of our clients, so you can be sure that nothing will spoil your long-awaited trip.