SoHo Neighborhood
---
Once a popular arty neighborhood, now SoHo has transformed into one of the most prominent shopping areas that attracts visitors from the whole country. SoHo, also known as South of Huston Streets, is a spellbinding mixture of fashion-forward boutiques, vibrant nightlife, and contemporary galleries.
If you are looking for an ideal place to take a break from the bustling life and immerse yourself in the rich world of shopping, it is time to plan your bright trip to one of the chicest destinations in NYC and spend a weekend you will never forget.
How to Organize a Fascinating Group Trip to SoHo with Bus Company
If you are planning to celebrate wedding, have a business trip with coworkers, or simply set off for a private group trip with your friends to SoHo, it is important to plan thoroughly every detail of your upcoming outing.
There are various options to get to the needed destination such as taxi or public transport but when it comes to traveling with a large group of people that can be quite a stressful experience. Plus, when you are having a weekend, wasting your time while navigating through the intricate itinerary of the unfamiliar area is hardly the best way to enjoy your highly anticipated vacation.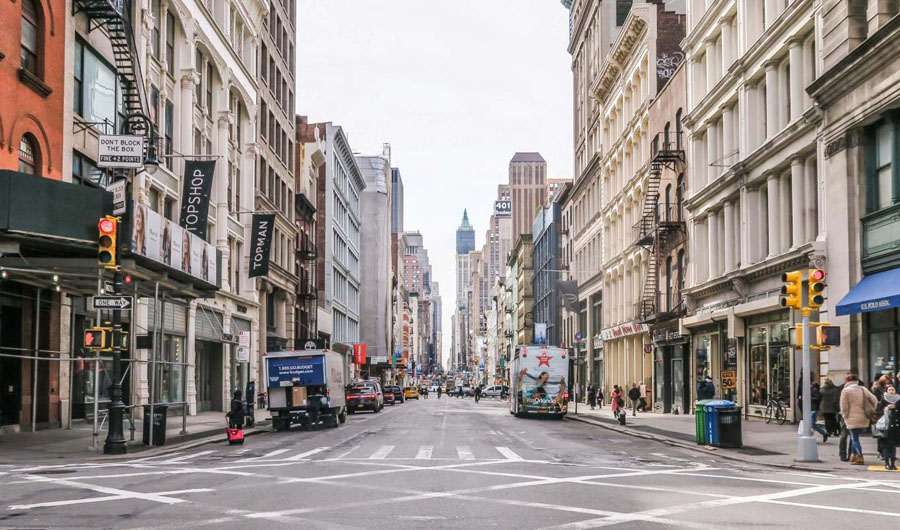 To make your SoHo trip as comfortable as possible, think about picking a bus transportation service to deal with all the necessary travel arrangements. You will be matched with the perfectly maintained minibus or full-sized charter bus depending on the size of your group. There is no need to worry about road-related issues, as you will be delivered to the desired destination by a highly skilled driver with utter comfort and fun.
Essential Shops in SoHo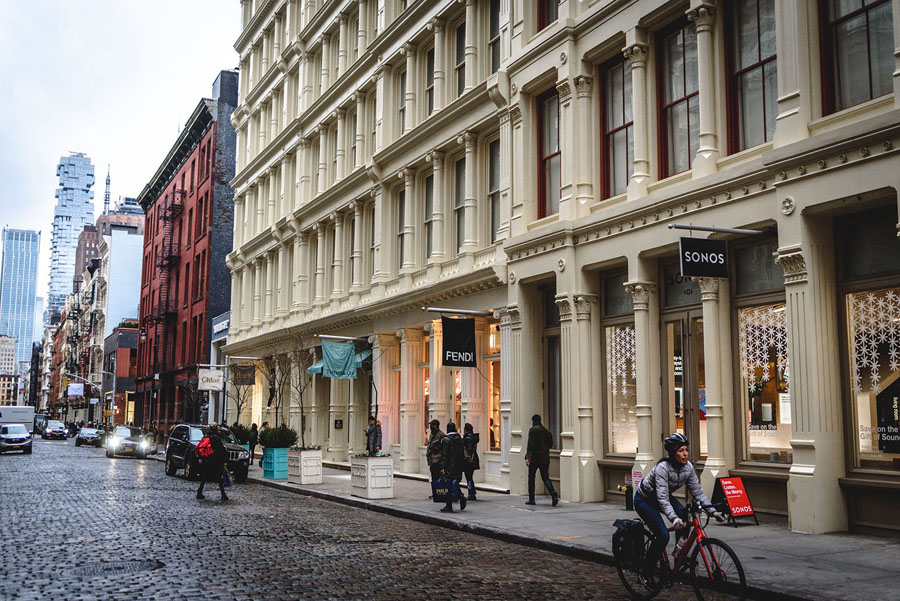 There is no better place in NYC to experience all the benefits of stunning retail therapy. You will find here a rich collection of high-end fashion boutiques known for luxurious clothes but you have to be ready to spend a lot of money on the item you like. There are countless stores to explore each with something gorgeous to discover. From Saint Laurent and Rick Owens to Céline and Prada - SoHo is a real paradise for those in search of exceptional shopping experience! But if you need more affordable options that will not ruin your budget, head to Madewell, UNIQLO, or Muji to pamper yourself with something really beautiful.
Here are some of the shops in SoHo you should definitely add to your must-visit list:
Acne's Greene Street
If you want to enrich your collection with some stylish and fashionable clothes, point yourself to the iconic Acne's Greene Street store. With a wide range of options to choose from, you will find something to satisfy your aesthetic needs. Whether you are looking for brand new skinny jeans, fancy leather jacket, or beautiful sweater - Acne's Greene Street will provide you with a unique shopping experience.
MUJI SoHo
This store offers unparalleled access to budget-friendly clothing, out-of-the-ordinary decor, and different home goods. You can find here almost everything ranging from comfy shirts and coats to homeware such as kitchen appliances or bedding. If you decide to get some top-quality pieces for a reasonable price, include MUJI on your list while having a bus charter group trip to SoHo.
MoMA Design Store
Small things make a big difference and for those willing to complement their apartment with unique decorative elements, SoHo offers MoMa Design Store. Featuring an extensive collection of unique products such as homewares, art decor, and gifts, it is an ideal place for you to get a few elegant souvenirs and accessorize your room with stylish detail.
Museums to Visit in SoHo
After spending your time in the local stores filled with luxurious clothing and spellbinding pieces, you might want to enrich your travel experience with some colorful notes of art. So, if you are an avid art lover, SoHo features an incredible diversity of iconic art galleries, wonderful museums, and theaters that are worth visiting during your charter bus group trip.
Leslie-Lohman Museum of Art
The Leslie-Lohman Museum of Art is a dynamic and interesting place where visitors can find out more about art of LGBTQ+ artists as well as enjoy a wide range of exhibits related to LGBTQ+ issues. It is home to the mind-blowing collection of exhibits including around 30,000 works of world-famous artists such as Andy Warhol and Berenice Abbott. The Museum offers captivating staff-guided visits for groups of all ages allowing you to enjoy the magic of real art masterpieces.
Soho Photo Gallery
If you want to experience the unique beauty of the moment captured by creative artists from the whole world, do not miss your chance to visit Soho Photo Gallery.
Featuring an unspeakable collection of fascinating works created by emerging and established photographers, Soho Photo Gallery continues to inspire those who are searching for genuine aesthetic pleasure. Also, it regularly organizes fascinating workshops, competitions, and events.
Film Forum
Film Forum is one of the most popular tourist destinations in SoHo that you should undoubtedly include in your itinerary. Located between SoHo and Greenwich Village, Film Forum is a nonprofit theater providing tourists with a marvelous chance to enjoy independent films, various classic movies as well as international documentaries, so if you got tired from soulless and pathetic mainstream films, check out Film Forum to spend a wonderful time with your friends.
Have a Great Group Trip to SoHo with Bus Rental New York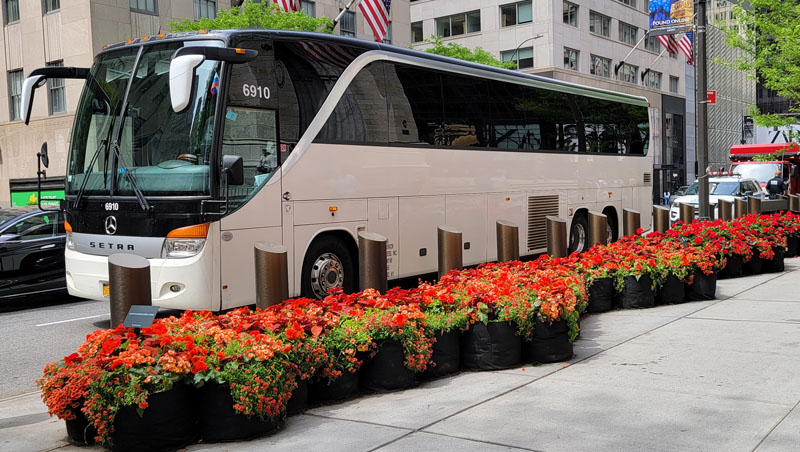 SoHo is a fascinating place that promises a perfect vacation getaway as it has lots to offer for everyone who seeks for colorful emotions. If you are planning a trip with a large group of people one of the best ways to explore SoHo with its surrounding neighborhoods is renting a superb bus charter and get a personalized trip adjusted to your needs.
Our bus company will take care of your group trip travel arrangements while providing you with an impeccable ground transportation solution.