Things to Know Before Visiting Boston
---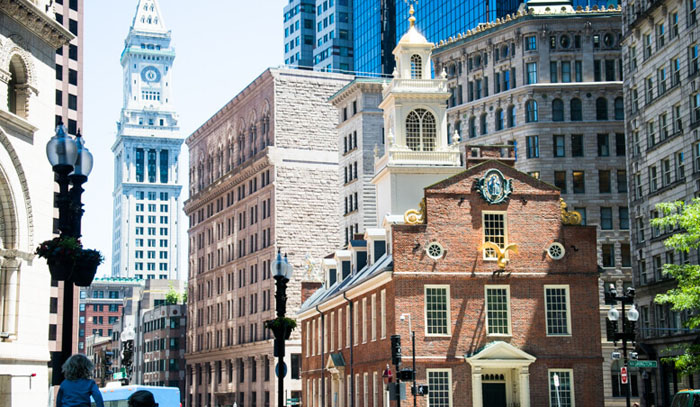 Boston is a spectacular city with a wide range of fascinating tourist attractions to enjoy. Its compact location next to the ocean, mesmerizing atmosphere and old infrastructure make this peculiar American city a perfect getaway destination that, however, may require a thorough planning if you want to get a fully unique travel experience.
Though Boston offers an unforgettable weekend filled with lots of activities, it is also home to a winding maze of roads that might be difficult to navigate and extreme ranges in weather that can cause some troubles if you failed to get yourself properly prepared for your upcoming trip.
So, if you want to make your trip to Boston as pleasant as possible, here are some useful things for you to know about this magnificent city before setting off for a trip.
Boston Is an Old City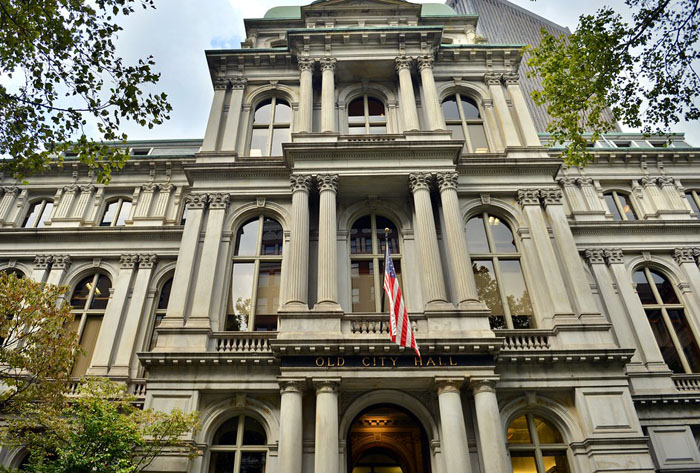 If you like a charming combination of history and modernism - you will definitely fall in love with Boston. However, if you are going to stay here for a few days and you want your room to be up-to-date while choosing a hotel for yourself keep in mind to check whether the place features all the necessary amenities such as air conditioning or elevator service as Boston is fond of historic hotels that have small rooms, creaky floors, and steep stairways. Moreover, lots of Boston's streets are covered with cobblestones and bricks, so if you are planning to have a long walk, remember to put on comfortable shoes. But you can always transfer your trip to Boston into a wonderful experience by renting a top-quality bus charter and get to any desired destination in no time.
Get Ready to Walk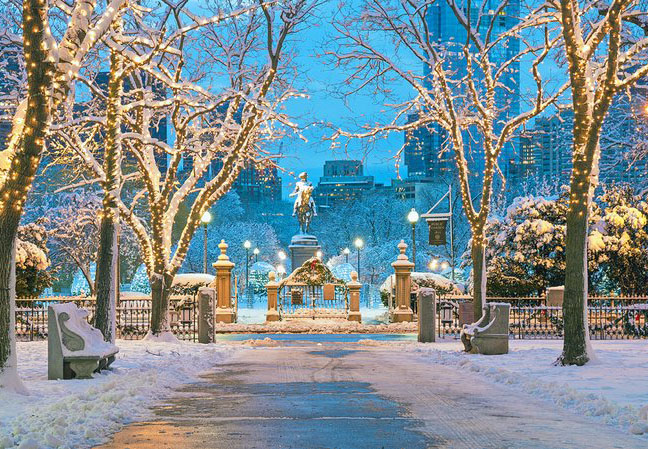 If you want to explore Boston's numerous one-of-a-kind locations and feel the real spirit of this city, you should refrain from high-heels and pack comfortable footwear. Downtown Boston is very walkable, so it is easier to get to the desired tourist destination on foot while getting a chance to savor magic atmosphere of the city that can serve as a perfect setting for a couple of great photos. Moreover, Boston is home to the legendary Freedom Trail featuring an incredible diversity of historic sites worth visiting, and the best way to do that is to have a lovely walk.
However, if you are not ready for a long-distance marathon, bus rental New York transportation service will provide you with a superb bus shuttle to take you around the city.
Rent a Charter Bus to Travel with Comfort
Traveling to Boston by your own car may transfer your vacation into a nightmare and provide you with lots of stress. Generally, many of the hotels require payment if you want to park your vehicle on-site and even if you decide to park your car on the street parking you will need to have residential-only neighborhood permit. Moreover, dealing with the maze of narrow roads and traffic jams may cause lots of hassle and make you feel nervous, especially if you are trying to get around the city with a large group of people.
Bus rental New York offers an exciting trip to Boston that will allow you to relax during the whole ride while enjoying benefits of the latest modern amenities that all the modern bus charters feature.
Autumn is the Best Time to Enjoy Boston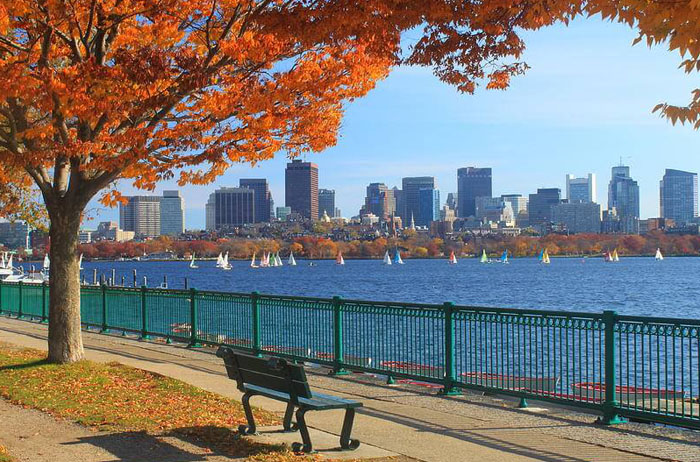 Tourists generally prefer visiting Boston in summer, so during that season, the whole city is packed with people looking for entertainment. If you want to escape the rat race of busy routine and enjoy the genuine beauty of Boston's neighborhoods, the best season to set off for a trip is autumn. By September the weather becomes more pleasant and comfortable as well as you will get a chance to look at Boston covered with colorful foliage. Just imagine how many awesome photos you will take!
You can also choose spring for your outing, but it depends on your luck what kind of weather will be welcoming you there as it can be quite unpredictable. Though, you can always use bus rent service to travel around Boston with comfort regardless of weather and season. Moreover, the city becomes extremely vibrant during St Patrick's Day and the Boston Marathon.
Boston Offers Lots of Free Activities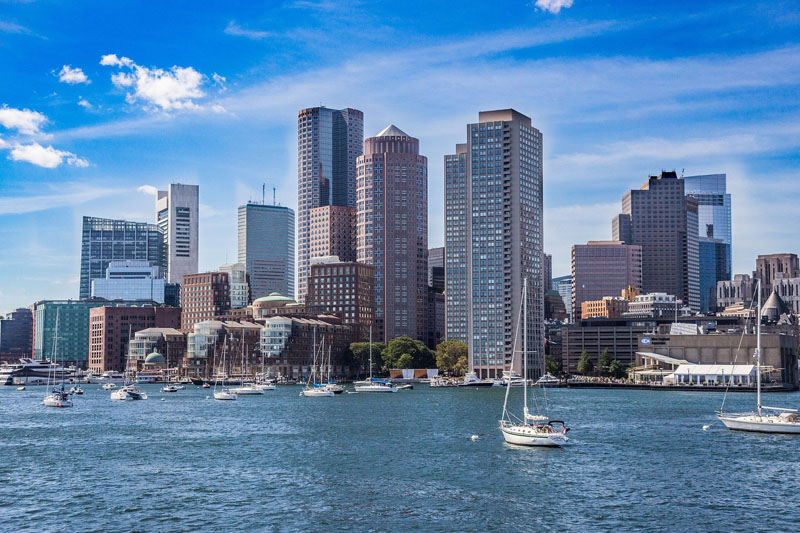 Even if you are on a tight budget your trip to Boston will bring you lots of positive emotions as there are lots of free events depending on the season. If you are lucky to visit Boston in summer, you can enjoy free concerts that regularly take place at the Hatch Shell or take pleasure in one of the «Summer in the City» performances presented by Berklee College of Music.
Outdoor enthusiasts can join some free yoga classes to test their flexibility on warm days. Also, Boston has plenty of fascinating museums that will delight your curiosity and most of them have admission-free days. Another great option to enjoy is visiting Harvard or other universities nestling in Boston as during the academic year you can take part in one of the many free events organized there.
Boston Has Tricky Streets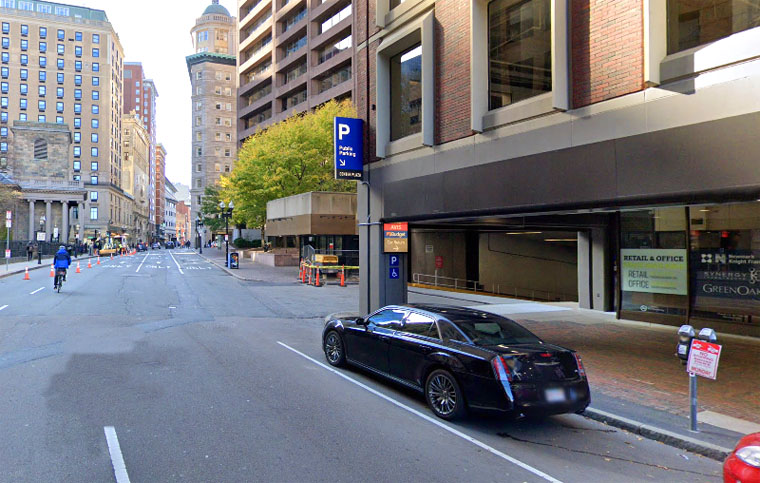 Though Boston is one of the most attractive getaway destinations, tourists can easily get lost in the intricate flow of its winding streets. There are plenty of unpredictable road twists that can abruptly transform into one-way streets or simply lead to nowhere. Plus, you may even find here streets having the same name, so it is also one of the important reasons why it is better to refrain from driving your own car in Boston.
Instead of sticking your nose into your map trying to find out how you can get to the necessary location, it is better to take benefit of bus rent service and enjoy seamless ride whenever you need.
Try Some Sea Food
After a bright day full of fun and various activities, you may feel hungry, but if you are particularly fond of seafood, Boston is a must-visit. Whether you would like to savor grilled swordfish, steamed lobster, oysters, scallops, or any other kind of gourmet dishes, head to one of Boston's restaurants and treat yourself to a delicious dinner. You will get freshly caught and perfectly prepared seafood that will ideally complete your trip to Boston.
Bus rental New York ground transportation service will match you with a suitable vehicle to take you around the city, so do not forget to include seafood restaurants in your itinerary.
Latest News About Charter Buses
---