Charter Bus Trips to Ithaca
---
If you are searching for reliable ground transportation service to organize a memorable group trip, our company which is located in New York City is ready to fulfill your requests. With our deluxe shuttles and professional drivers, you will not only travel with ease and comfort, but you will also get an opportunity to enjoy the overwhelming natural beauty of Ithaca and share the spirit of adventure with your friends or family.
Our company ensures a top-notch charter bus service allowing you to enjoy your stay in the city of Ithaca and have a smooth ride with no worries.
Travel with fun
Forget about tedious long-distance outings and navigation nightmares: a bus group trip is the greatest option to pay a visit to Ithaca and discover its multiple attractions. Whether it is a corporate event, wedding trip, or school field trip, we ensure top-quality transportation service through a high level of performance, so that every moment of your trip will be full of positive emotions. We offer a wide range of superb vehicles featuring modern amenities such as air-conditioning, Wi-Fi, TV screens, comfortable reclining seats, spacious luggage bays as well as compact restrooms, so the time of your ride will pass very quickly.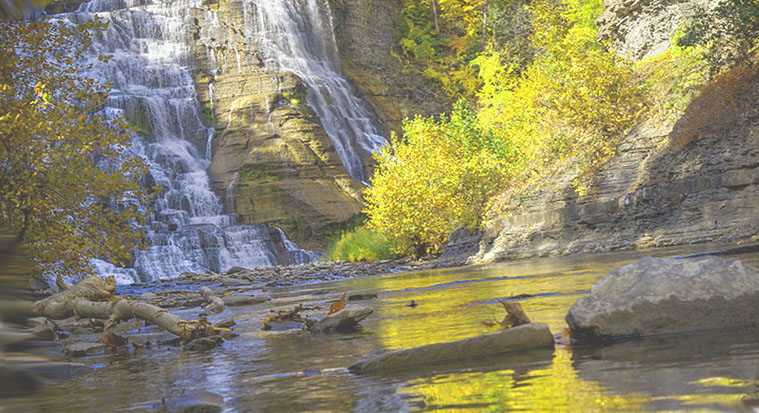 Reliable Trip
In order to organize a flawless group trip that will leave only positive memories, it is essential to pick a reputable bus rental company that will deal with tedious travel arrangements and organize everything on a high level. Professional staff of our company in New York City will help you to plan the itinerary in compliance with your needs. Be sure that our driver will appear at the designated time to pick you up and deliver safely to the requested locations. There is no need to be nervous about scheduling issues or encounter hassles during your trip - we will put lots of effort to make you feel as comfortable as possible.
Ithaca Bus Rentals
Regardless of the number of people you need to shuttle, we will pick the most suitable option for you. We provide appealing minibuses for smaller groups up to 25 people or spacious regular charter buses that accommodate up to 50 passengers. Visit your favorite tourist destinations with sufficient comfort and instead of worrying about versatile driving problems, concentrate on your adventure and savor mesmerizing natural pictures flowing behind the panoramic windows next to you. Bus charters to Ithaca allow you to minimize the travel time and get a pocket-friendly solution to travel throughout New York City.
Things to Do in Ithaca
Despite the fact that it is a relatively small city, Ithaca allures tourists from the whole world with its sublime natural wonders and lots of exciting places to visit. Charter bus trip provides you with an opportunity to discover enchanting atmosphere of the city from within and enjoy its main peculiarities.
Your bus trip to Ithaca will not be complete without visiting Cayuga Lake. Get rid of negative thoughts while having a pleasant stroll and feel the magic of that picturesque place. You may also taste a glass of excellent full-bodied wine from one of the local wineries that you may find along the Cayuga Wine Trails.
After that, do not miss your chance to visit one of the many splendid state parks and have a look at the fascinating waterfalls and well-known gorges located in Ithaca. You will definitely fall in love with the bewitching scenery and spirituality of those places.
If you got tired of hiking, visit Ithaca Commons and pop into cozy cafes, bookstores and trendy boutiques to acquire some souvenirs for your friends or try superb vegetarian meals at Moosewood Restaurant.
Wherever you decide to go, our bus rental service will transfer your ride into a delightful experience!
Comfortable Charter Buses reviews