Full of Fun Orlando Charter Bus Trip from New York
---
Looking for the most efficient and safe travel solution?
Comfort Express Inc is a reputable ground transportation company that provides quality bus rental service to any location and has considerable experience in organizing trips to a wide range of occasions.
Whether it is a business event, wedding celebration, school field trip, family reunion, or airport transfer - you will get an exceptional transportation option and each member of your party will be carefully delivered to the intended location by our professional drivers. Savor each moment of your vacation and have a wonderful trip to Orlando.
Relax and Travel with Ease with Comfort Express Inc
Dealing with boring travel arrangements can transfer your trip preparation into a terrible nightmare, especially when it comes to planning a trip for a large number of people, as you have to keep in mind every detail and it is complicated if your organizational skills are not particularly good. Our reliable charter bus rental company will take care of your trip and will organize everything in compliance with your requests, you just need to call us and our specialist will help you to plan a trip of your lifetime. With our unsurpassed collection of full-sized charter buses and convenient motor coaches, you will get the most efficient transportation solution.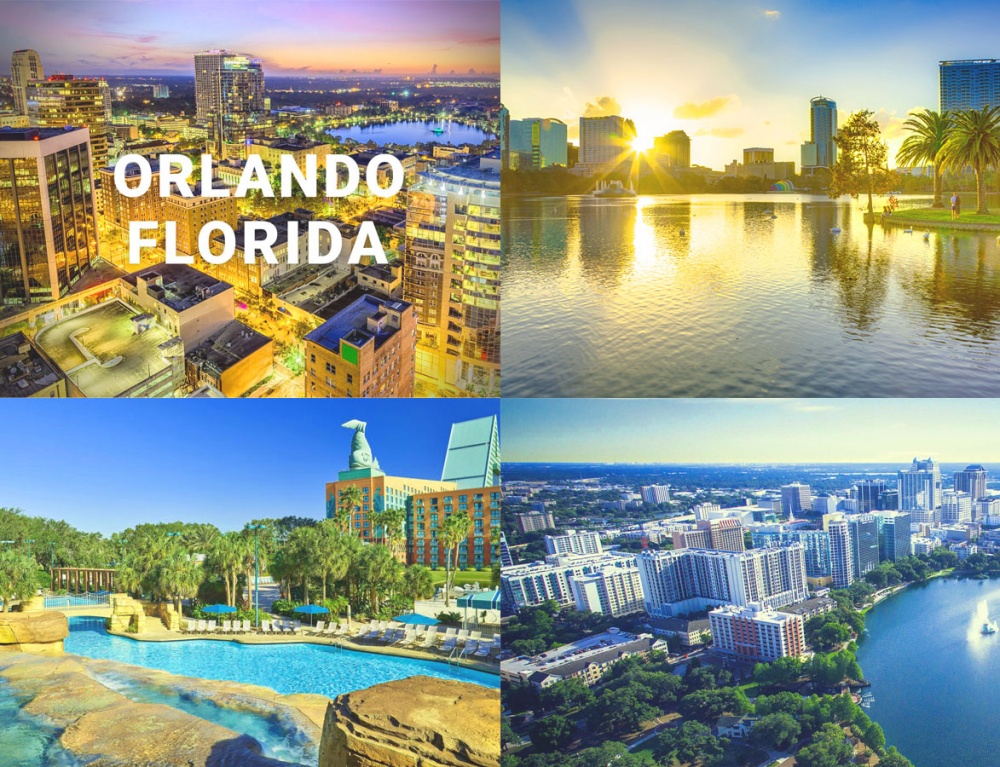 Have a Flexible Bus Trip to Orlando
What makes traveling by charter bus so fascinating, is that you acquire an option to get around Orlando without being dependent on someone and arrange your personal itinerary in the most convenient and flexible way. Whether you want to feel the charming atmosphere of Walt Disney World, visit Kennedy Space center, or have a look at the dolphins at marvelous Sea World Orlando, with Comfort Express Inc you can reach any desired destination in no time.
Our friendly bus drivers will come to the designated place to pick up your group and shuttle it wherever it is necessary. Enjoy your trip and simply let your soul dive into a memorable adventure.
Comfortable Family Trips from New York
Have fun with your family and set off for a bus trip to Orlando to create bright memories together and enjoy its versatile tourist attractions. Our superb transportation company is committed to satisfy all needs of our passengers and make their ride full of comfort and pleasant atmosphere. We offer only bus shuttles that are in ideal condition and featuring multiple amenities such as Wi-Fi, TV screens, convenient reclining seats, power outlets, air conditioning, etc.
With our bus rental service, even the most long-distance trip is a delightful experience that will bring you only positive emotions.
Orlando Is Waiting for You
If you have a desire to relax and spend your weekend with fun, it is time to grab your bag and have a trip to Orlando. There are so many awe-inspiring things to do and see that you will definitely fall in love with that astonishing place.
First of all, you should visit Walt Disney World Parks that consist of four large parks and serve as a popular family attraction. Magic Kingdom is one of the most beloved destinations among the kids, as it features beautiful Cinderella's Castle located in the heart of the park. You can spend marvelous time at the world-famous Wet 'N Wild water parks and try its versatile rides, flumes, water slides, and wave pools.
Moreover, you should pop into the Orlando Science Center to explore an extended collection of splendid themed exhibits presented there, or have a thrilling trip to the iconic Kennedy Space Center Visitor Complex.
Comfortable Charter Buses reviews
Latest News About Charter Buses
---