Group Transportation Services from Comfort Express
---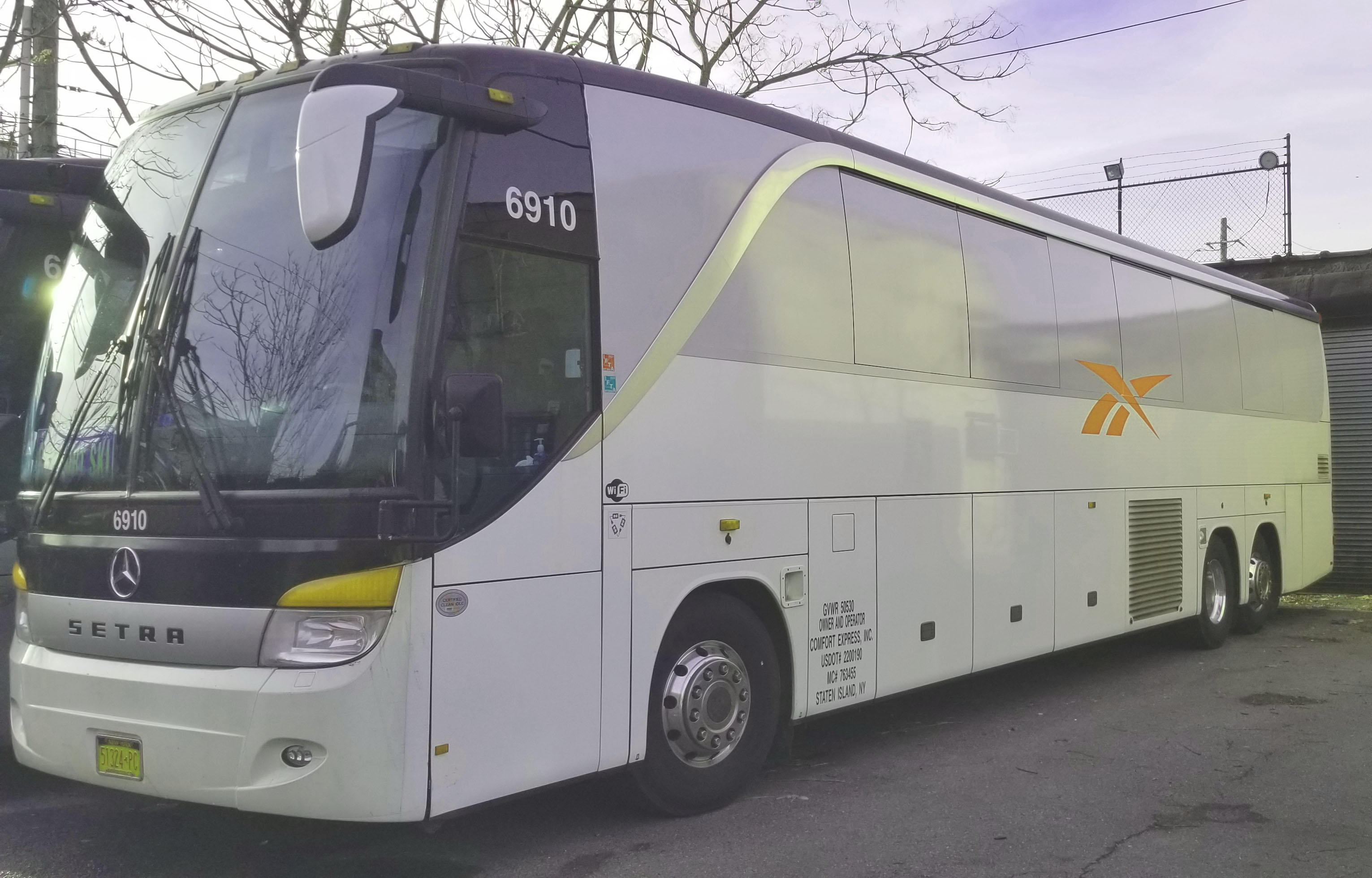 Do you want to travel with comfort and safety while enjoying every moment of your trip? Book your ideal charter bus with our superb ground transportation service in New York and travel wherever you need.
We offer exceptional traveling options by providing our customers with top-quality bus charters that can accommodate any number of people. We organize all possible types of group trips.
From student travel to wedding trips, summer camps to family outings - our specialist will put lots of effort into planning every slight detail of your trip. While reaching your destination in comfort and safe style, Comfort Express bus rental company always stays ahead of the pack with innovative solutions and relentless passion.
Why Choose a Charter Bus for Your Trip?
Nowadays more and more people tend to pick charter buses instead of steering their own cars. It is one of the best means to travel with your friends and family without stress, as it features a vast range of advantages.
Relax and enjoy your time. When you are driving by yourself, you have to deal with countless driving issues such as traffic congestions, finding a place to park your vehicle and bewildering city streets. So, if you have no desire to suffer from severe physical and mental exhaustion after a few hours of tiresome ride, it is better to have a group trip where a skillful driver will provide you with safe transportation regardless of destination you need to reach.
Travel with comfort. Nowadays traveling by charter bus is utterly comfortable since modern buses feature top-quality contemporary amenities that include Wi-Fi connection, soft reclining seats, air conditioning, abundance of legroom, as well as mini restrooms and TV screens with DVD players. You can be sure that your ride will be as smooth as possible and your trip will not be spoiled by the low quality of transportation option.
Get to the needed place safely. Comfort Express bus rental service guarantees safe and reliable transportation throughout NYC as we hire only experienced drivers that have perfect driving records and we offer only quality bus shuttles that undergo regular check-ups. The main aim of our company is to do all the possible to provide each passenger with impeccable transportation solution while proving that traveling can not be even safer and more comfortable.
Travel wherever your soul desires. Charter bus group trips allow you to add some bright colors to your life while having trips arranged in compliance with your needs. With the help of our specialists, you can plan the best possible itinerary and travel independently while visiting tourist destinations you have always dreamt about. The only thing you need is to choose a suitable time and date - we will take care of all the other arrangements.
Have Fun with Your Family with Charter Bus Family Trips
Family trip is a perfect opportunity to escape from the rat race of daily life and finally spend time with your dearest ones. Comfort Express allows you to plan an ideal outing for the whole family and discover unlimited entertaining options that New York offers.
Regardless of the place you are to visit, with Comfort Express ground transportation service your ride will be stress-free, comfortable and full of fun.
It is time to create colorful memories with your family and savor every second spent with your kids.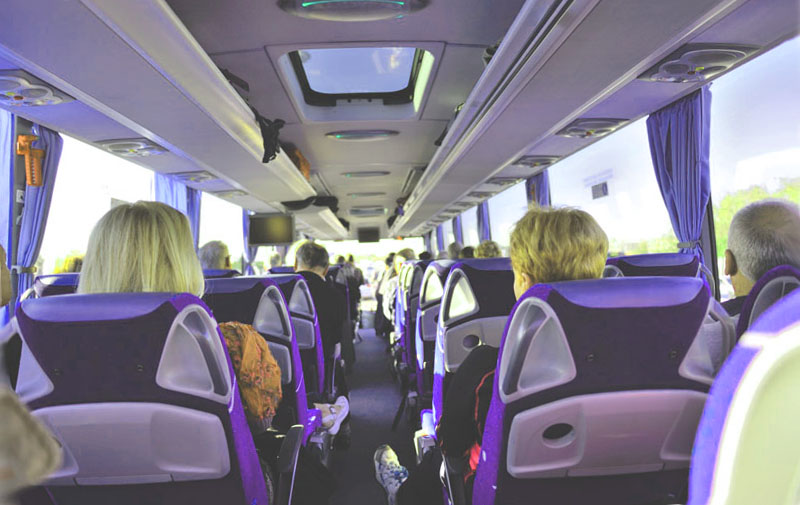 Relaxing Corporate Trips with Comfort Express
When it comes to business trips professionalism and punctuality are highly important. Our bus rental service strives to make your corporate event go in compliance with a predetermined schedule by providing you with quality ground transportation. You can be sure to arrive at the needed location on time as our professional drivers will come to the designated pick-up place exactly when you requested, so each passenger will get enough time to board and get comfortable.
Plus, our charters are equipped with all the latest amenities allowing every member of your business group to kick back and have a nap in comfortable reclining seats or send emails.
The main priority of our bus rental company is to provide people with safe and reliable ground transportation service, so if you need to organize a student trip on a high level, our Comfort Express service is ready to help you.
We offer quality bus shuttles accommodating various numbers of people and allowing you to pick the most efficient solution for your group.
Moreover, you can absolutely trust our drivers, as every member of our team is highly experienced and knows how to deal with challenging transportation issues.
We know all the most interesting entertaining, performance and educational venues throughout NYC, that is why our specialist will help you to create the most captivating and engaging outing for your students that they will never forget.
Latest News About Charter Buses
---