Charter Bus Trip to Staten Island New York City
---
There is no reason to spent your free time at home if you have an opportunity to experience all benefits of our top-notch ground transportation service and enjoy a stress-free ride to Staten Island. Although it is highly underrated as a tourist destination, this place offers a wide variety of things to do and numerous charming locations to visit.
Our Comfort Express Inc company in New York City is ready to provide you with luxurious bus shuttles featuring all the latest amenities. Feel the real spirit of adventure and set off for a memorable group trip to Staten Island to get rid of pressure of hectic life.
Corporate Trip to Staten Island
Whether you need to transport your employees to the important seminar or take your business partners from the airport, our deluxe bus rental company in NY will provide you with the most suitable vehicle and ensure reliable delivery of your group to the designated location. There is no reason to worry, as our drivers possess flawless driving records and undergo serious training before getting their place behind the wheel. Moreover, our bus shuttles are in perfect condition and undergo regular check-ups, so even a long-distance trip will be sufficiently comfortable and safe.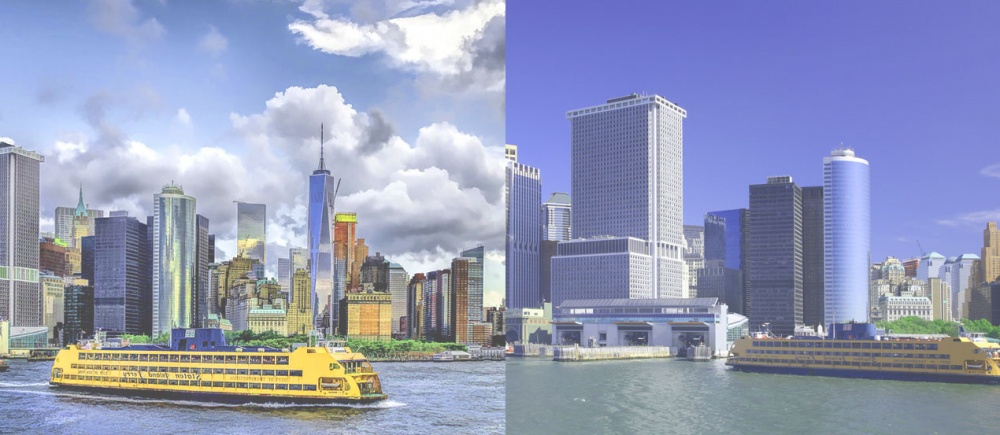 Have Fun While Traveling
Bus charter group trips enable you to have a wonderful journey with your family, friends or colleagues and create bright memories together. Specialists of our team will help you to plan the best suitable itinerary, so you will be able to enjoy exceptional atmosphere of Staten Island without depending on outside obstacles. Our charter buses are supplied with air-conditioning, convenient restrooms, TV screens, power outlets as well as WiFi and luggage bays for your suitcases. You can watch your favorite movies, chat with your friends, listening to music or just relax in your cushioned seat while our driver will deal with complexities of driving issues.
Main Reasons to Visit Staten Island
Despite the fact that Staten Island is not extremely popular among tourists, it has numerous out-of-the-ordinary places that are worth visiting at least once in your life. This place is special due to its rich history, unbelievable landscapes, and quality restaurants that serve mouth-watering dishes. With over 9,300 acres of spellbinding parkland, you will plunge yourself into the atmosphere of absolute happiness while discovering bright individuality of that highly underrated city.
Get on board of our luxurious bus shuttle and enjoy every minute of your memorable trip. First of all, our courteous drivers can deliver you to the New York Chinese Scholar's Garden where you can have a peaceful walk and regain inner harmony while savoring the beauty of that serene place. Being a recreation of the Ming Dynasty Chinese gardens, it was built with the use of the ancient Chinese construction techniques that required no nails or glue.
You would also like to visit Bayonne Bridge, the longest arch bridge in the USA, and take a few photos capturing inspiring natural view. If you are a devoted sports fan, visit Richmond County Bank Ballpark and catch a glimpse of a real baseball game.
Staten Island has also versatile local museums that serve as a repository of history and exciting art exhibitions. The most well-known museums include the National Lighthouse Museum - a window to the past that reveals history of lighthouses, imaginative Staten Island Children's Museum as well as the Alice Austen House Museum, that was home of a famous photographer.
Travel to Staten Island New York with our charter bus rental service and admire that enchanting place while having a relaxing and peaceful ride.
Comfortable Charter Buses reviews