Rent a Charter Bus to Syracuse
---
If you have already made up your mind to have a short trip to Syracuse, our charter bus rental company in New York is ready to cater to your needs and provide you with a top-notch motorcoach. Syracuse is a marvelous place to have a peaceful vacation and immerse yourself in the city's charming atmosphere. If your soul yearns to flee from the busy rat race of a large city, Syracuse is an ideal place for a delightful getaway.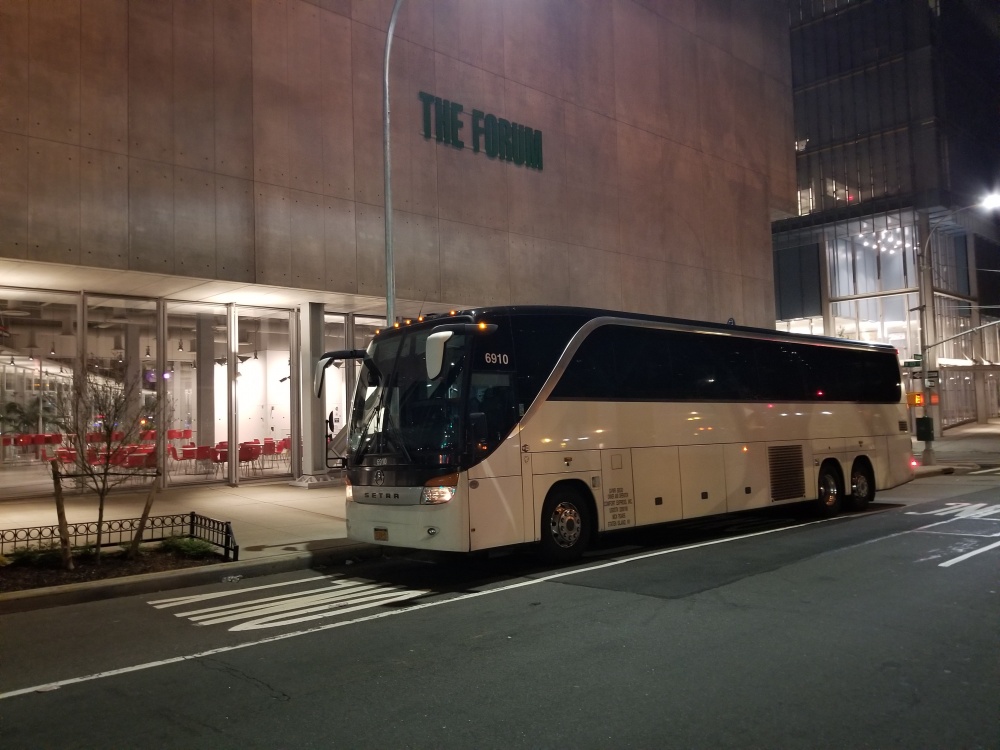 There are lots of things to do and setting off for a bus charter group trip allows you to travel with absolute comfort and without additional stress. Our specialists will do all the possible to make your journey unforgettable.
Luxurious Bus Shuttles to Syracuse
Getting around New York City might be a tricky task due to traffic congestion, irritated drivers and intricate streets, so if dealing with various driving issues is the last thing you would like to do during your long-awaited vacation, renting a superb bus charter is the best solution to travel. We provide our passengers with appealing vehicle featuring a large number of contemporary amenities that will complement your trip to Syracuse. Soft reclining seats, air conditioning, TV screens, large windows, power outlets, restrooms and Wi-Fi are essential features of our transport that will transfer your ride into a delightful experience.
Comfort Express Inc - your Reliable Transportation Company
Safety and secure delivery of our clients is the utmost priority of our company from New York City. Every type of bus shuttles we provide is perfectly maintained and regularly undergoes a number of regular check-ups. You will be transported by an experienced driver who has a deep understanding of how to deal with rigors of city driving and possesses flawless driving record. He will arrive at the designated time to the intended location, so there is no need to worry that your group will be late for an important meeting, football game or concert.
Places of Interest to Visit in Syracuse
Syracuse has multiple out-of-the-ordinary tourist destinations that are not particularly famous among the people but possess their special atmosphere and individuality.
If you are fond of art, do not miss your chance to visit the Everson Museum of Art to admire the works of prominent American artists. While planning your own itinerary, you can also include the Museum of Science and Technology, as it offers lots of interesting exhibitions and a vast array of things to do. This place would be suitable both for kids and grown-ups.
If you are traveling with children and looking for a spot that will captivate their mind, visit the Rosamond Gifford Zoo. Even if the weather is rainy, there is no need to be upset as there are indoor exhibits presenting versatile wild animals such as meerkats, lions, monkeys, etc. You will also have an opportunity to pet some domestic animals and take a few photos with them.
Your trip to Syracuse will not be complete without a calming stroll through Green Lake State Park. Its main peculiarities are two mesmerizing glacial lakes Round Lake as well as Green Lake that are famous for their exceptional blue-green color. You may also find here 18-hole golf course and fascinating natural scenery.
Our charter bus rental company in New York offers superb transportation solution to Syracuse through a high level of performance. You can expect to get a quality charter bus and seamless group travel experience that will be planned in compliance with your request. Choose our company and you will never regret!
Comfortable Charter Buses reviews