Charter Bus rental to Buffalo
---
Did you know that charter bus is one of the safest and most comfortable ways to travel throughout the country? If you are striving to make your routine life filled with bright emotions, it is time to let yourself relax and set off for a memorable bus group trip to Buffalo, a place that will pamper you with versatile tourist attractions that include Gothic-Revival-style St Joseph's Cathedral as well as breathtaking Delaware Park.
Our bus rental company in New York City will provide you with excellent bus shuttles equipped with modern amenities allowing you to enjoy every second of your ride.
Wedding Trips to Buffalo
Organizing an immaculate wedding trip might be a tricky task, but with our help, your guests will get to the designated place in no time and in a perfect mood. Our bus rental company guarantees high-quality ground transportation service and provides our passengers with utter comfort while traveling through Buffalo. Our driver will come strictly at the requested time with no delays and will deliver all your friends and relatives to the desired place, so you do not have to worry that someone may get lost on their way or be late for your wedding celebration.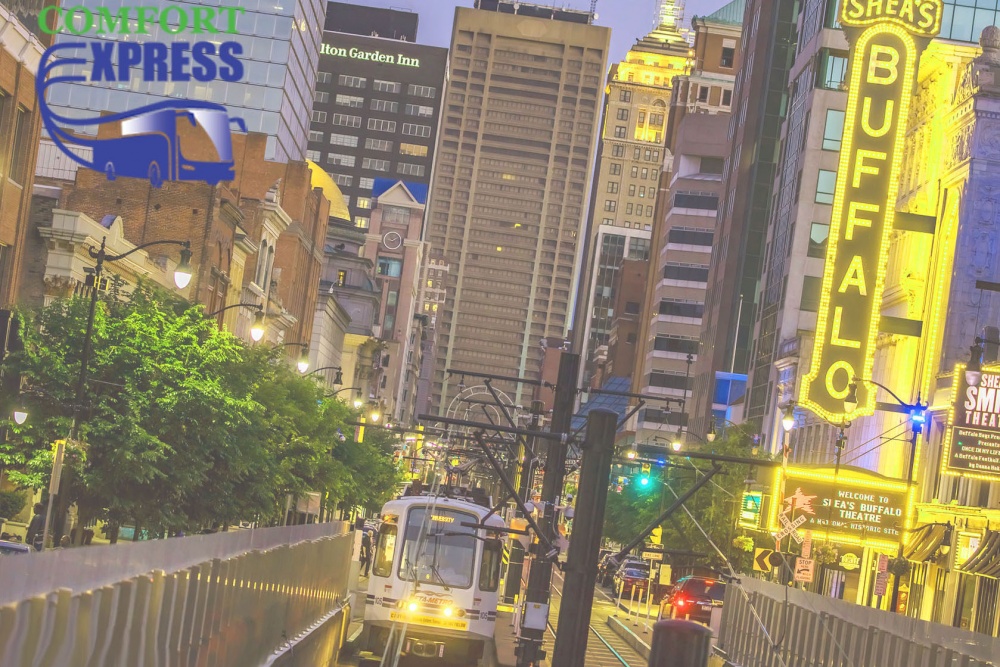 Charter Bus for Corporate Events
When it comes to dealing with corporate travel arrangements, it is highly important to plan each aspect of the trip in advance, so your business partners or employees could reach the needed location without delays and irritation. Whether you are to visit a seminar, meeting or any other corporate event, our bus charters to Buffalo will make your traveling experience smooth and seamless. Our skillful drivers will take your employees from the airport if needed to transport them carefully to and from important corporate events. Regardless of the number of people, we will provide you with a modern shuttle that comprises all the necessary amenities such as reclining seats, Wi-Fi, TV monitors, etc.
Stress-free Bus School Field Trips
With its striking architecture, captivating history, and fascinating atmosphere, Buffalo is a wonderful place to take your students on a memorable adventure they will never forget. We will provide you with a well-maintained bus shuttle perfectly suitable for your needs, so your students will travel with utter comfort. Our highly experienced drivers guarantee safe transportation through Buffalo and they will do all the possible to make your tour relaxing and full of fun. Traveling with students or kids is always a splendid opportunity to get to know them better and brighten your life with positive emotions. We can help you to arrange your own itinerary, so you will be able to visit tourist attractions that will be the most interesting for your students. Whether you want to pop into Buffalo Museum of Science or enjoy wildlife in the Buffalo Zoo - our company in New York City will organize a secure and reliable delivery of your group.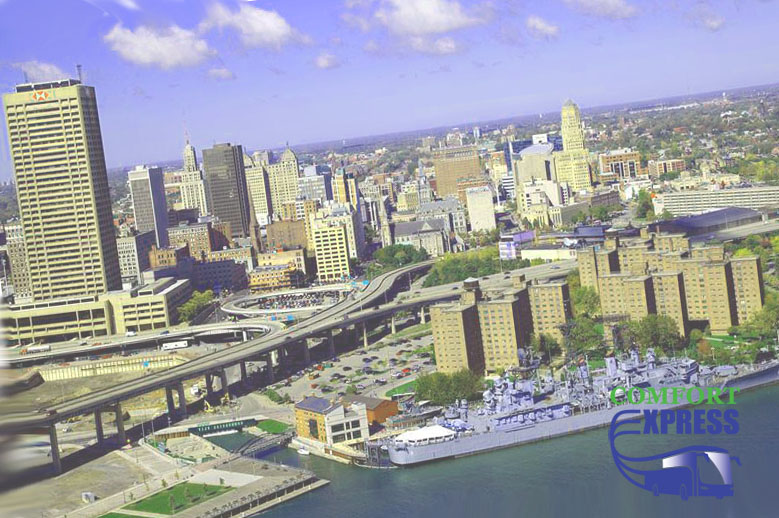 Enjoy Football Game at New Era Field Stadium
If you want to feel the real spirit of Buffalo, then New Era Field Stadium is a must place to visit. Gather your friends and support your favorite team while watching the best moments of the football game with your own eyes! Renting a private bus charter is a wonderful option to have a delightful trip to the sport event you have always wanted to visit. Our service will allow you to savor the main benefits of traveling by a charter bus, so you will definitely spend every moment of your ride with pleasure. There is no need to deal with tricky Buffalo roads, or think where to park the car: our drivers will take care of everything.
Comfortable Charter Buses reviews