Wedding Transportation with Comfort Express
---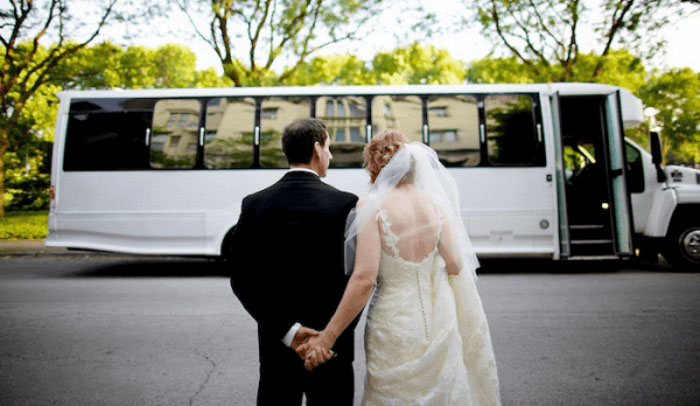 Wedding day is essential occasion you want to be flawlessly organized. Comfort Express transportation company is here to make your wedding trip something special. We have assembled a team of devoted specialists to assist you in every step of tiresome planning of a wedding trip. Concentrate only on positive moments of your special day and let us take care of everything else.
Our exceptional bus rental service encompasses extended range of bus shuttles allowing you to transport any number of guests. Transfer your wedding celebration into a fairy-tale and we will help you to plan the best wedding trip ever.
Comfort Express - Your Reliable Bus Rental Service
Our service can proudly boast of impeccable reputation as we offer only top-quality ground transportation throughout the NYC. If you think about booking a superb wedding shuttle there is no better option to choose for you. You will get perfectly maintained vehicle furnished with contemporary amenities allowing you to endure even the most long-lasting trip.
Enjoy your time, laugh, and make selfies with your guests while our certified driver struggle with traffic jams, tricky streets of megapolis and other complexities of bus driving. You can travel across the United States and do not worry about wedding trip as we strive to eliminate any inconveniences that may spoil your special day.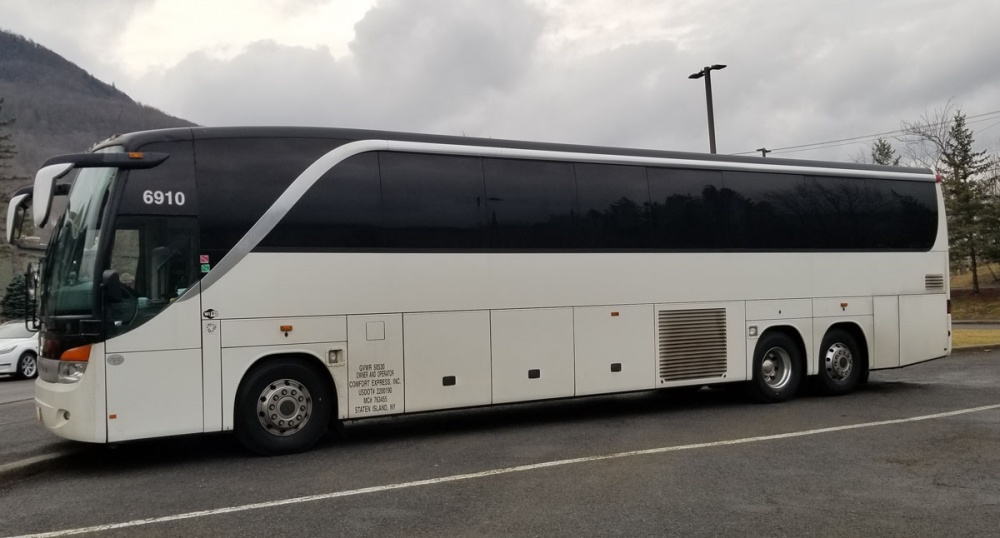 Choose The Most Efficient Traveling Option
The main aim of our company is to provide our passengers with transportation service that will fully meet their expectations. That is particularly important when it comes to planning a wedding trip as you may want every detailed to be considered. We are ready to match you with a quality wedding full-sized charter bus or minibus in case your group is small, so will get a vehicle of a perfect size for yourself. Even if your wedding ceremony and reception are to take place in different venues, there is no need to be nervous. Our driver will transfer all your guests wherever needed and everyone will arrive on time to celebrate your wedding. Wedding day is time to forget about your worries and have fun while every member of your group will be well taken care of.
Safe Transportation
After spectacular celebration with lots of alcohol, it is important that your guests eventually got home alive and unharmed. Renting a wedding bus shuttle allows you to bring everyone home safely without arranging different taxis for each of your friends. Let our driver complete your wedding trip successfully by offering your guests comfortable transportation. Rest assured that nothing will spoil your long-awaited wedding occasion.
Pre-wedding Events Transportation
We offer our passengers endless opportunities to get around to the needed venues. With our assistance, you can not only create a wedding trip of your dreams but also get exceptional transportation solution to bachelor or bachelorette party and rehearsal dinner. Gather all your friends and relatives under one roof and share wonderful moments of your wedding trip with the close people while our driver will sit behind the wheel of your charter bus and deal with your transportation.
Comfort Express Is Your Perfect Way to Travel
Transporting your guests may be quite stressful without proper planning, so it is better to think in advance how to move your family and friends to and from different venues.
Our bus rental company caters to needs and desires of our clients trying to transfer every wedding trip into a mesmerizing experience.
Choosing a good-looking bus charter means that your guests will be delivered carefully to the designated location where you will together celebrate such an important occasion in your life. Kick back in your seat, take selfies, and simply enjoy the moment here and now.
Have Ideal Wedding Trip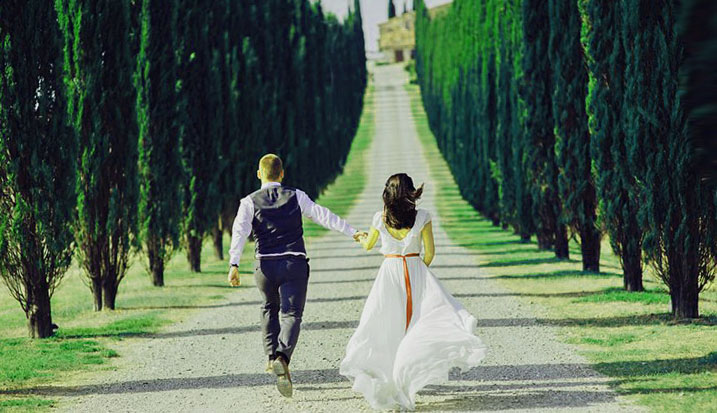 Undoubtedly, your wedding should be exciting, bright and joyous. There are lots of things to take into consideration and worry about on the day of your wedding, so it is better to leave some trip arrangements to professionals.
Our bus rental service eliminates the stress associated with transportation of hundreds of your guests and we also coordinate charter bus service between venues, hotels, and airports. We are ready to handle your wedding ride plan and provide you with the ultimate bus shuttle that will suit your taste and budget.
Organizing a wedding trip requires lots of responsibility, so it is important to find reputable bus rental service that will deal with all the essential travel arrangements on a high level. With our charter bus company, your wedding day will be exceptional and every guest will get an opportunity to party hard.
If you are still hesitating whether booking a wedding shuttle is the best decision for you then think about the multiple advantages it offers.
Latest News About Charter Buses
---