Have a tour of your dreams: a bus trip to Niagara from New York
---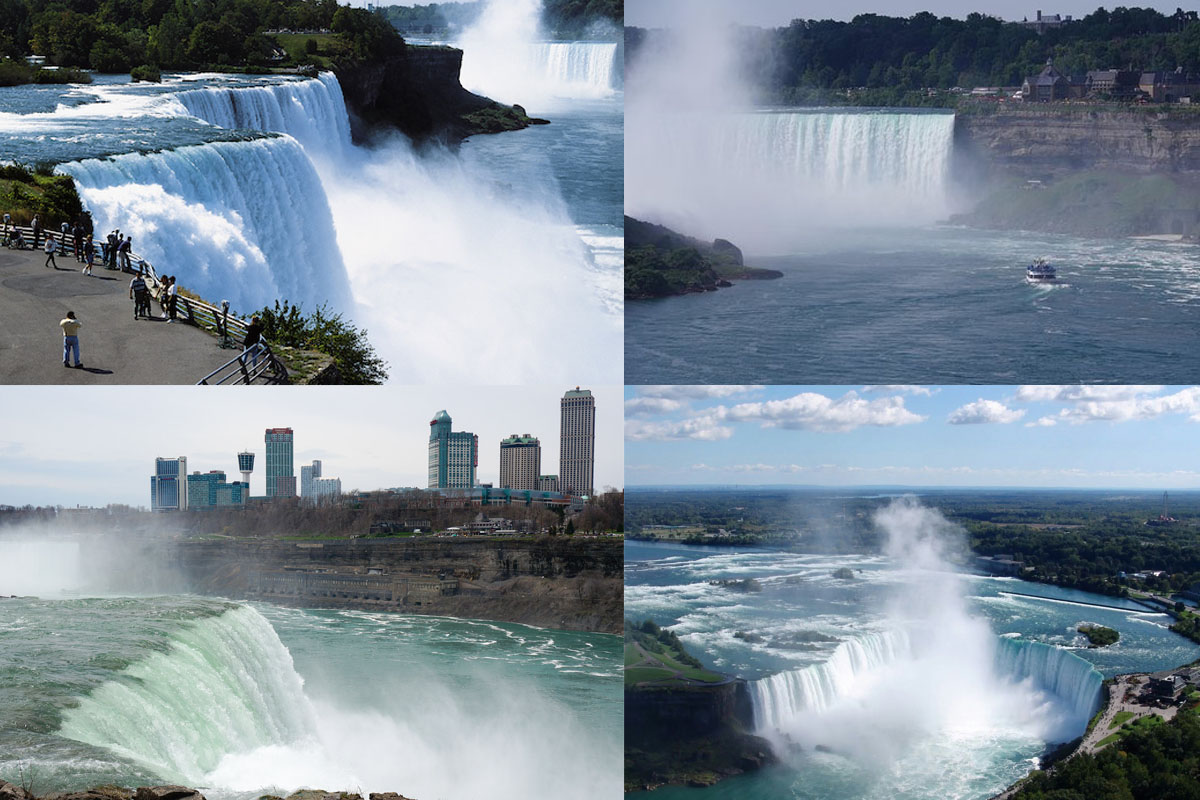 When you feel that your soul seeks adventure and daily turmoil of life has become unbearable, it is time to change the scene. Set off for the journey, leave all the nagging thoughts behind and enjoy a few days of the absolute freedom surrounded by the awe-inspiring beauty of Niagara Falls. Get an unforgettable experience while strolling through the Niagara Falls State Park or visit the Cave of the Winds to feel the powerful spirit and mesmerizing natural grace of the Falls. It is never late to plunge yourself into a breathtaking one-of-a-kind journey and our bus rental service is ready to transfer your highly anticipated trip into the vacation of a lifetime.
Charter bus trip - a perfect way to travel
Traveling on your own is a great way to organize your trip independently, but driving the car is not always as good as it seems. Intricate ways, long traffic jams, irritated drivers and the tedious long-distance trip can spoil the holiday and make you feel devastated, while charter bus trip eliminates versatile road-related stressful factors providing you with the comfortable and convenient journey. There is no need to worry that your car may break down or something will go wrong. Our bus rental company allows you to have a peaceful trip without any complications. Charter bus tour to Niagara Falls is a perfect option for big and small groups of people, as depending on the type it can accommodate a vast number of people and deliver them safely to the desired destination.
Traveling with comfort
Our bus rental service in New York City values the comfort of our clients and we strive to provide them with the deluxe comfort and utmost conditions, so they could enjoy every moment of their precious holidays. An integral part of the delightful trip is renting a superior vehicle and our bus company will help you to choose the most suitable option. Our modern charter buses are outfitted with the various amenities which include comfortable cushioned seats, air conditioning, video equipment, and restroom. Do you like watching movies or sharing photos with your friends while having a trip? Our buses are equipped with Wi-Fi and power outlets, so even the long journey from New York to Niagara Falls will be entertaining, as you will be able to watch your favorite series or listen to music. Our transportation company will provide you with quality service and do all the possible to exclude force majeure situations.

Types of charter buses
There are many types of charter bus rentals available and each vehicle has its own peculiar features. Your choice will depend on the number of passengers and the lever of luxury they want to get.
Coach bus. When it comes to bus charter races, the coach bus is an ideal solution to travel with convenience and pleasure. Spacious, sufficiently comfortable and beautiful - it will ensure a marvelous trip and will help you to endure long-distance adventure. It can accommodate up to 55 passengers and includes all the possible amenities.
Mini Coach. It is suitable for smaller groups of up to 32 people and is equipped with the Wi-Fi, reclining seats and air conditioning which allows passengers to get only positive emotions from their tour.
Minibus. If you are planning to organize a trip for an intimate gathering of people - minibus is something you need. Despite the small size, it is extremely convenient for a vast range of trips.
Niagara Falls is waiting for you
If you are looking for an awe-inspiring weekend full of bright memories, Niagara Falls is a must place to visit. Feel the touch of bewitching natural beauty and reach the peak of aesthetic pleasure while enjoying the breathtaking scenery of Niagara Falls. Being one of the greatest natural wonders in the world, this place is earthly heaven with lots of activities and tourist destinations to offer. Visit the Niagara Falls State Park, Cave of the Winds or enjoy exquisite cuisine at the local restaurants. A tour to Niagara Falls will not be complete without strolling through the picturesque Niagara Gorge Trail and Devil's Hole State Park.
Our Comfort Express Inc in New York City charter bus rental service is an ideal option to organize a marvelous trip from New York to Niagara Falls and have a bright adventure of your dream.
Latest News About Charter Buses
---