Charter Bus Trip to Albany
---
Looking for the best charter bus rental service in NY that will provide you with safe and comfortable trip to Albany? Comfort Express Inc. offers top-quality transportation service allowing our clients to get unforgettable traveling experience. Our company possesses wide range of superb motor coaches, minibuses and charter buses equipped with modern amenities, so you could enjoy every moment of your journey.
Our company will help you to organize a splendid group trip to Albany - one of the most ancient cities in New York state. Known for its rich historical heritage, sophisticated architecture and enchanting culture, this place is an ideal option to plunge yourself into the atmosphere of the overwhelming adventure. Our bus rental company will put lots of effort to provide you with positive emotions.
Travel With Upper Comfort
Comfortable and convenient trip is the main priority of our service. We struggle to satisfy all needs of our clients and make their traveling experience as pleasant as possible. Charter bus group trip is the best solution to enjoy the genuine beauty of Albany with ease and no worries. Our modern fleet features DVD screens, audio capabilities as well as Wi-Fi and power outlets. Watch your favorite sitcoms, have a nap in a soft cushioned seat, share photos with your friends or simply listen to music while enjoying the captivating natural beauty passing behind gigantic panoramic windows. Be sure that time will pass very quickly!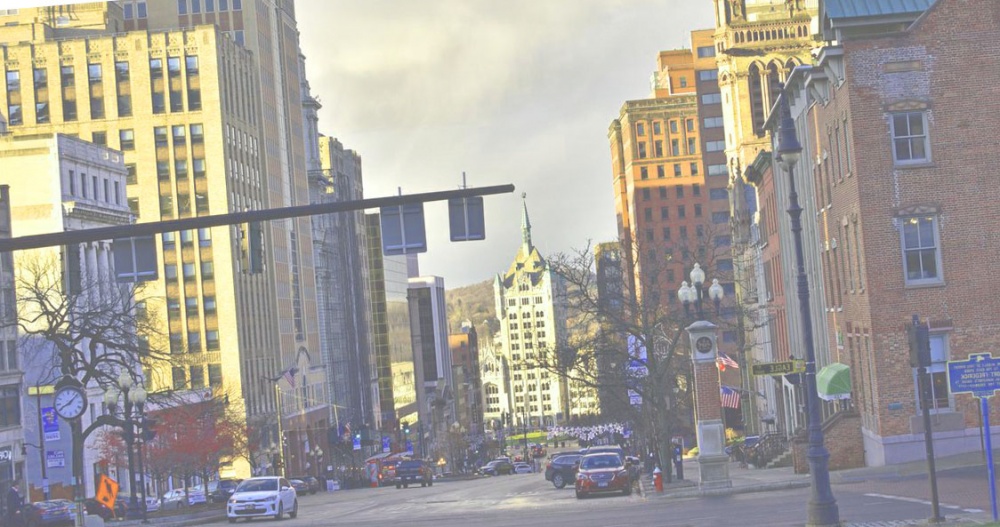 Plan Your Personal Itinerary
Traveling by a charter bus allows you to plan your own route and organize the whole trip in compliance with your desires. You can choose pickup and drop-off times that would be suitable for your group. If you find staying the whole time in a vehicle during a long-distance trip to Albany too difficult, there is no need to worry as our drivers make stops every few hours, so you will be able to stretch your legs or grab a snack. Whether you want to enjoy the mighty look of the Empire State Plaza or your soul desires to get aesthetic pleasure at the Albany Institute of History and Art - include those spots into your itinerary and you will have an opportunity to spend there as much time as you want.
Forget About Stress and Anxiety
Comfort Express Inc. is one of the best bus rental companies, so you can fully rely on it and set for your trip with no additional worries. While getting to Albany by your own car might be a tricky task due to the irritation and nervousness caused by endless traffic jams, charter bus trip will provide you with stress-free vacation away from your busy routine. Relax and enjoy your tour while our professional drivers take care of your safety and deal with road problems. Our contemporary shuttles are supplied with convenient restrooms, air conditioning and lots of leg space, so you can forget about tiny and cramped vehicles that may easily transfer long-awaited tour into the most horrible nightmare.


Take Everything You Need
If you go to Albany, you will definitely have a desire to go shopping to the legendary Crossgates Mall with its versatile retail shops and acquire some souvenirs for your friends or pamper yourself with some new clothes. For that reason, our up-to-date fleet features a great amount of storage space. For example, you can put your rucksack to the overhead bin located directly above your seat. If there is a need to take a large suitcase or special equipment, there are spacious luggage bays placed under the bus. We guarantee safe delivery of your stuff to the final destination, so stay calm and concentrate on your trip.
Comfortable Charter Buses reviews