Long Island New York Charter Bus Rental
---
With unlimited tourist attractions to offer, Long Island is a splendid place to spend your weekend with fun and discover new horizons of your country. Long Island, also known as Nassau and Suffolk counties, offers a variety of things to do, so if your dream trip features dazzling beaches, museums full of extravagant masterpieces, restaurants serving gourmet dishes, sun-dappled vineyards and incredible downtowns - then this place would be perfectly suitable for you.
Our bus rental service in New York City ensures high-quality transportation to any desired location and safe delivery of our passengers. Our company has a wide range of bus shuttles suitable for any number of people, so we will provide you with the most appropriate option allowing you to travel with absolute comfort.
Explore Long Island with Bus Charters
There is no better way to travel through picturesque Long Island than by a charter bus, as you will get an opportunity to have stress-free vacation saturated with thrill and excitement. With a charter bus group trip to Long Island, you will forget about tedious driving issues such as traffic congestion, intrinsic streets or finding the right place to park. Relax in your soft reclining seat and enjoy the majesty of natural beauty unfolding before your eyes, while our expert driver takes control over each aspect of your commute.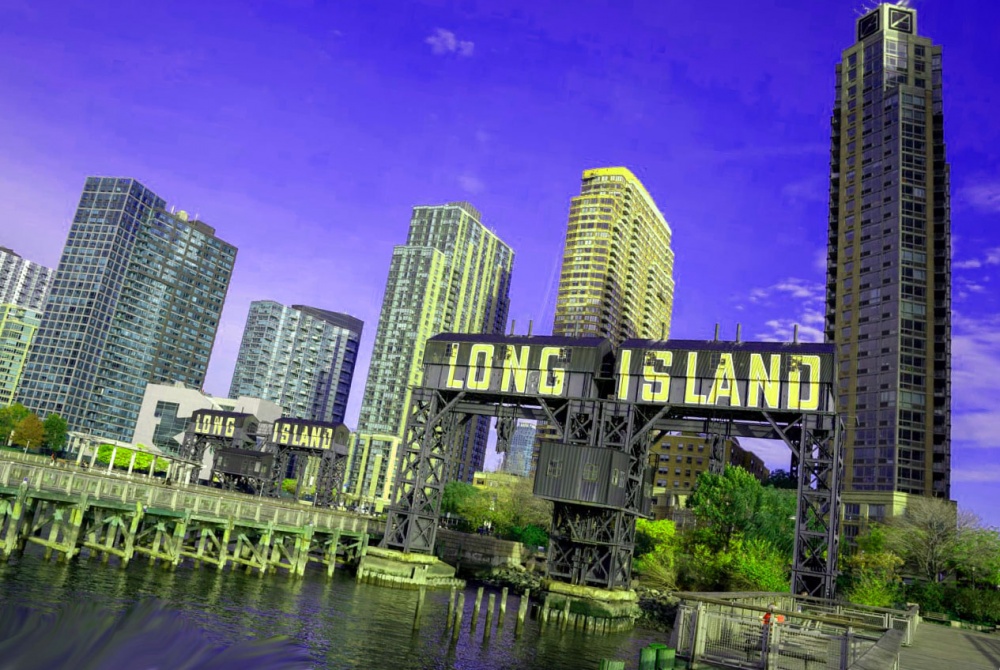 Have a Trip of Your Lifetime
Whether you are about to visit the Adventure Land with your family or enjoy a marvelous time at Cooper's Beach, it is essential to pick the mean of transportation that will comfortable for you to travel. Renting your personal charter allows you to plan the route in compliance with your needs and visit lots of interesting places located in Long Island in a short time. We will help you to organize every detail of your travel itinerary, so you will be able to go wherever your soul desires and spend as much time at the various venues as you want.
Modern Charter Bus to Long Island
Our excellent charter bus transportation company in New York has access to a vast array of well-maintained bus shuttles allowing you to choose the greatest traveling solution. We offer flawless bus charters that can accommodate various numbers of people, so regardless of a type of trip you need to organize, we will cater to your personal requests and desires and ensure top-notch delivery to the intended destination within Long Island. Our shuttles are equipped with contemporary amenities that include Wi-Fi, comfortable restrooms, spacious luggage bays, reclining seats, TV screens, power outlets, air conditioning, etc. We will put considerable effort to transfer your ride into a delightful experience and provide you with a wonderful trip.
Main Attractions in Long Island
Long Island offers lots of things to do for you and your family to enjoy and keep as a treasured memory. With our bus rental company in New York City, you will not waste even a single moment of your long-awaited tour. Long Island is famous for its fascinating and highly accessible state beaches. There is nothing more pleasant than strolling along the Jones Beach with its breathtaking scenery and refreshing waves or hang out at the Hamptons - one of the greatest places to feel the spirit of summer.
If you happen to visit Long Island in June, do not forget to come to see Lavender by the Bay - splendid lavender farm featuring blooming flowers and breathtaking atmosphere of natural beauty. You will definitely get lots of impressive photos for your Instagram!
For avid art lovers, Long Island has multiple suggestions that will transfer your trip into a real cultural event. Pop into sublime Parrish Art Museum, Water Mill and enjoy extended collection of world masterpieces presented there; visit Walt Whitman's cottage to discover the place where he created his works or Nassau County Museum of Art.
Our bus rental company is looking forward to welcoming you on board!
Why a Bus makes the Perfect Casino Trip NYC?
---
I don't know about you, but I love planning trips to the casino. To go with friends and have a guaranteed good time at a world-class resort and casino is about all you can ask for in a night out. I've figured out the best way to plan your next casino trip and have the best overall experience: get a casino trip from bus rental nyc company.
Imagine this: you and all your friends (or family!) hop on a bus where nobody has to drive; everyone can socialize and have an entertaining time. If you're around people you've never met before, it's about the best time to get to know and meet these new friends! Next, everyone gets dropped off right at the casino doors and the night has already started great. You're obviously going to be drinking in the casino, and because nobody there is driving, you can just go all out!
That's just a summary on the surface, because in reality, it will be an unforgettable experience in which you can let go of all your stress and daily worries and just have an old-fashioned, great night gambling. Who knows, maybe you might just come out a lucky winner.
Many Great Benefits
The casino bus is extremely comfortable and clean, made not just to sit, but also to have fun. In addition, you can be assured that your driver will be ready to pick you up at a convenient location in New York City, as he will be highly experienced and knowledgeable of traveling the entire Northeast. All drivers are perfect, top-notch chauffer's that have great driving records, so you can also rest assured knowing you and your party will be extremely safe. To go along further on that subject, the tour buses are well maintained inside and out. Professional technicians service it and maintain it on a regular basis, meaning that's one less thing on your mind.
Avoid Problems
I've heard many stories of people going on casino trips and they end up being dreadful experiences. Broken into vehicles, car accidents, DUI's, time and time again those who aren't careful with their casino visits can end up regretting it. One of the perks of going to the casino is virtually free drinks all night on the casino; it's great, what's better than free alcohol? However, they do it so you make dumb decisions when gambling, and it causes a negative external effect: intoxicated people needing to get back home. It's a recipe for disaster, especially when dealing with 21 and 22 year old college students who haven't been to the casino much and who are not likely to get a cab.
That's exactly why the best way to plan your trip is by renting a casino trip bus. Between the reliability you get from an experienced driver and maintained vehicle, to the peace of mind from not bearing the responsibilities of driving, and most importantly, why you're going to the casino in the first place: you get to have FUN with friends or family.
Comfortable Charter Buses reviews
Latest News About Charter Buses
---