Senior Trips
No matter how old you are, traveling is a marvelous opportunity to have fun and add some bright colors to your routine life. Being retired means that you finally possess lots of time for your hobbies, so you have a chance to fulfill your dreams and set off for a tour you have always dreamed about. Our charter bus rental company offers a superb transportation solution for senior citizens, so they could feel comfortable during the whole trip. We take care of our clients' needs and strive to fulfill their requests making their ride as easy as possible.
Have a group trip full of fun
There is nothing more pleasant than traveling with a group of people to different spots. Socialization and communication with your old friends can significantly boost your mood and provide you with a pack of positive emotions. Senior citizens can fully relax and enjoy their trip without worries, while our professional drivers will carefully take them to and from the designated locations. There is no need to take your map and trying to find the right route, as our bus charter service will deal with transportation issues.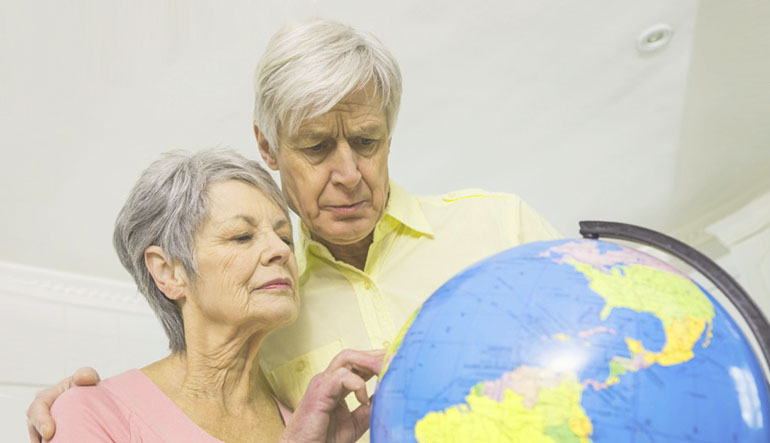 Comfort and reliability
Reaching retirement age means that you have more opportunities to visit various places, go to the neighboring cities with your grandchildren or family members and create awe-inspiring memories based on new experiences. If you think that you are too old to travel for a long-distance and your health is too bad to endure a charter bus trip - we will try to persuade you that you are mistaken. Forget about smelly and uncomfortable vehicles from the previous generation. Our modern charter buses in New York City are fitted with everything you needed to make a trip as delightful as possible. From an entertainment system to reclining seats and air conditioning, our buses feature a vast array of necessary amenities.
Flexible traveling option
Renting a personal charter bus for senior citizen groups is a great way to organize stress-free and independent trips. With the help of our professional team which are located in New York City, you can arrange your own schedule and plan transportation logistics that perfectly suits your needs. Whether it is an outing, excursion, retirement communities or nursing home trips - our driver will arrive at the right time to deliver your group safely and carefully to the requested destination. We respect your desire to relax and we offer spacious bus shuttles, so you could concentrate specifically on your outing and get a pleasant memory after your trip.
Why Choose Charters Bus from Comfort Express Charters Inc
---
Best Service in New York City
Our mission is to attract and retain customers by providing Best in Class charter bus solutions, disciplined culture of safety, service, and trust.
Reputation
We have established a strong presence in the transportation industry. Our award-winning services earn a reputation for quality and excellence that few can rival.
Safety & Security
Safety for our customers and motoring public will always remain our primary focus in all the policies, procedures and programs .
Safe transportation
Traveling is a nice option to spend your leisure time when you are retired, but only when you are sure that it is absolutely safe. Our charter bus company strives to eliminate any risk of the force-majeure situation providing our passengers with comfortable and safe delivery. Our company hires only expert drivers with an ideal driving record who undergo special training before getting behind the wheel. They have enough experience to handle road-related issues, so there is no reason to worry about the safety of your trip.
Why choosing bus charter senior trips?
If you have always wanted to travel throughout the country, but there was no time to satisfy your desires, charter bus senior trip is something you need. Get a stress-free tour to the various places and forget about organization problems: our company will provide you with splendid transportation service, so you could effortlessly visit your favorite places and enjoy the benefits of our super comfortable bus shuttles. Senior trips have never been so exciting. Pack your luggage, bring your good mood and set off for a memorable trip you will definitely enjoy.
Latest News About Charter Buses
---