Amusement Parks
There is nothing more exciting than spending the whole day in the amusement park and forgetting about the petty problems of everyday life for a few hours. Looking for bright emotions and have a desire to feel like a child again? Then pack your bag, take your kids, put on a wide smile on your face and leave your irritation at home - it is a time to have fun. Our first-rate bus rental service will make your transportation as comfortable as possible. Set off for an unforgettable trip to the amusement park to relax and rock out with your children or best friends. Comfort Express Inc in New York City provides a superb transportation service to various destinations making your trip an unforgettable experience.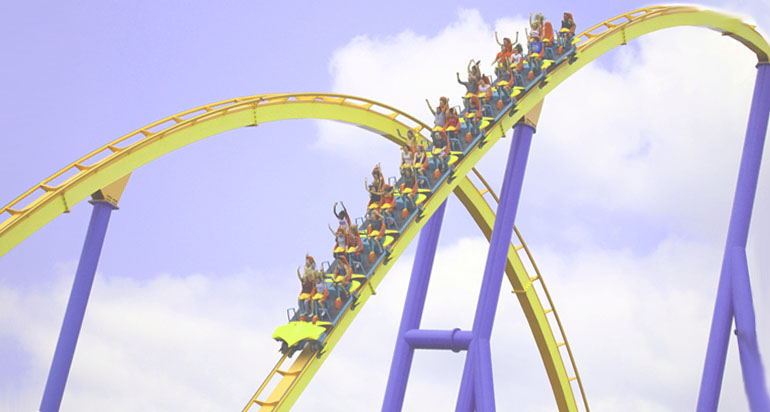 Travel with fun
Our company will deliver you with absolute care to any amusement park you chose. Have a nap in a soft reclining seat and get the highest level of relaxation while our quality vehicle brings you to the desired destination. Bring along your snack and listen to your favorite music or use your chance to make a friendship with a person sitting next to you. Our well-maintained charter buses are fully-equipped with all the necessary amenities to transfer your amusement park trip into a memorable occasion.
Stress-free charter bus trips
If you are searching in New York for a reliable mode of transportation that meets your requirements, charter bus trip is something you need. We are ready to provide you with a well-trained driver who will safely bring passengers to the designated location and take them back with no delays. Trip to an amusement park is a marvelous option to have a thrilling weekend saturated with a positive spirit of entertainment. Even if it is sweltering hot outside, you should not miss your chance to change the scene of a boring city, as our buses are fitted with air conditioning allowing you to endure effortlessly extreme temperatures of a typical summer day.
Socialize while traveling to the amusement park
Bus tours to your favorite rollercoasters are more interesting when you travel with a group of people. It means that you will get a companion while having a long-distance trip and someone to share your emotions with. Our bus rental company aims at satisfying requirements of our clients providing them with quality and spacious vehicle, so every passenger could feel the thrill of a journey from the very moment he gets on a bus. Forget about boring trips - our Comfort Express Inc has everything you need to spend a wonderful weekend.
Why Choose Charters Bus from Comfort Express Charters Inc
---
Best Service in New York City
Our mission is to attract and retain customers by providing Best in Class charter bus solutions, disciplined culture of safety, service, and trust.
Reputation
We have established a strong presence in the transportation industry. Our award-winning services earn a reputation for quality and excellence that few can rival.
Safety & Security
Safety for our customers and motoring public will always remain our primary focus in all the policies, procedures and programs .
Get an excellent charter bus for your group trip
The top priority of our company is to supply our clients with the most suitable transport solution. If you want to experience an astonishing trip to the amusement park, it is utterly important to have a reliable vehicle to travel as that eliminates even the slightest chance to face any kind of force-majeure situation. Our service has a variety of bus shuttles to offer, so we will help you to choose the best possible option that will meet the requirements of your group. Have a comfortable and budget-friendly charter bus adventure without worries. We guarantee reliable transportation and exclusive convenience of the ride.
Traveling to various places is a great way to escape from daily routine and add some bright colors to your everyday life. Take advantage of Comfort Express Inc bus rental service company and organize a worthy trip to the amusement park in no time. We strive to fulfill the desires of our clients making every road trip special and, what is the most important, sufficiently safe. Get rid of negative feelings and set off for a wonderful journey with our charter bus company in New York.