Employee Shuttle
---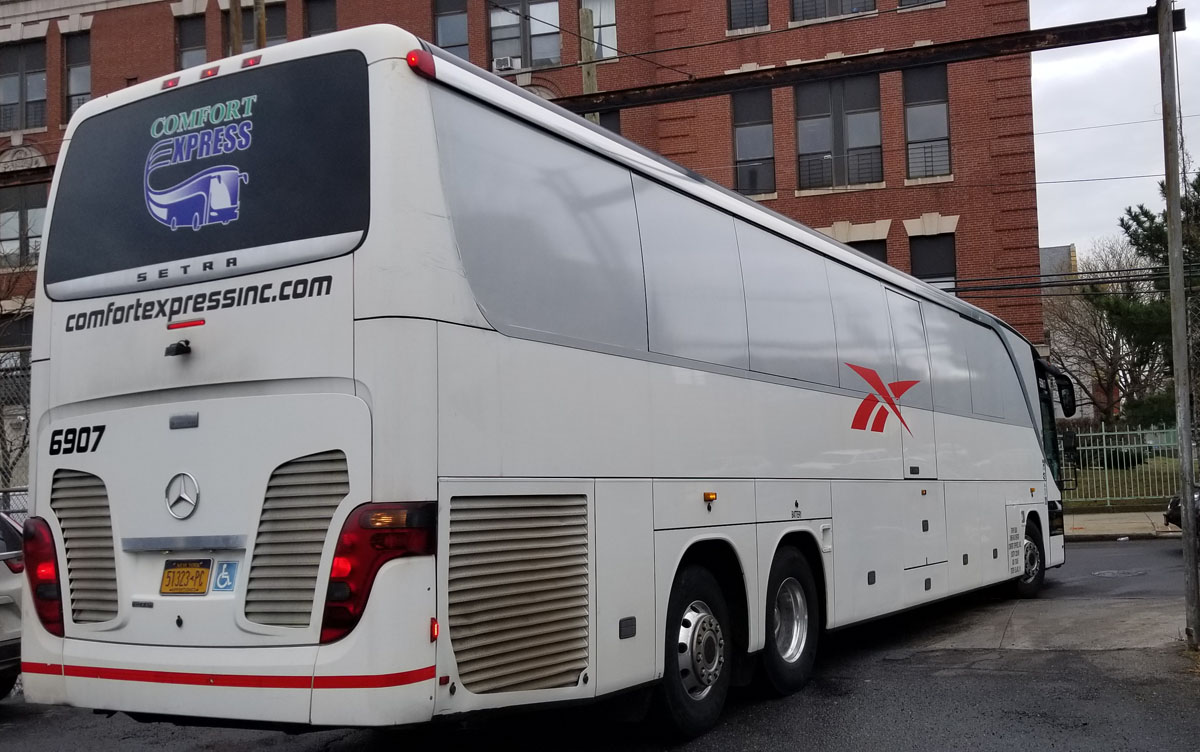 Employee Shuttle & Corporate Transportation Services
Comfort Express offers unforgettable travel experience of utter comfort to everyone searching for the ideal option to organize flawless business group trip.
Our bus rental service provides quality ground transportation for corporate events of different sizes.
Whether you need to get your business partners or colleagues to a corporate meeting, conference or any other business event, we will do our best to make your trip run smoothly and with no worries.
Regardless of the number of people you need to transport, our specialist will help you to pick the most efficient bus shuttle to deliver your party to the designated location within New York.
Main Reasons to Choose Comfort Express
Comfort Express charter bus rental service is ready to provide you with the most suitable transportation solution for any type of corporate events. We have unlimited access to a wide range of superb bus shuttles that are in perfect condition and undergo regular check-ups. Safety of our passengers during their ride is our main priority, so we strive to eliminate even the slightest possibility of a force majeure situation while continuously improving our service. We have considerable experience in arranging different kinds of business trips regardless of whether it is a small off-site meeting or important international convention.
Our specialist will match you with the best model of bus shuttle and will also help you to pick out contemporary amenities such as Wi-Fi connection, comfortable restrooms or air conditioning.
Spend Your Time on the Road Efficiently
Sometimes business trips can be quite stressful and unpleasant, especially if your ride fails to run smoothly. With Comfort Express transportation service in New York, you can forget about tedious or exhausting trips and simply let yourself relax. Have a nap in a soft reclining seat, relish panoramic scenery passing by behind large bus windows or complete some last-minute work as our modern buses feature a wide range of essential amenities such as Wi-Fi connection and power sockets allowing you to enjoy each moment of your ride.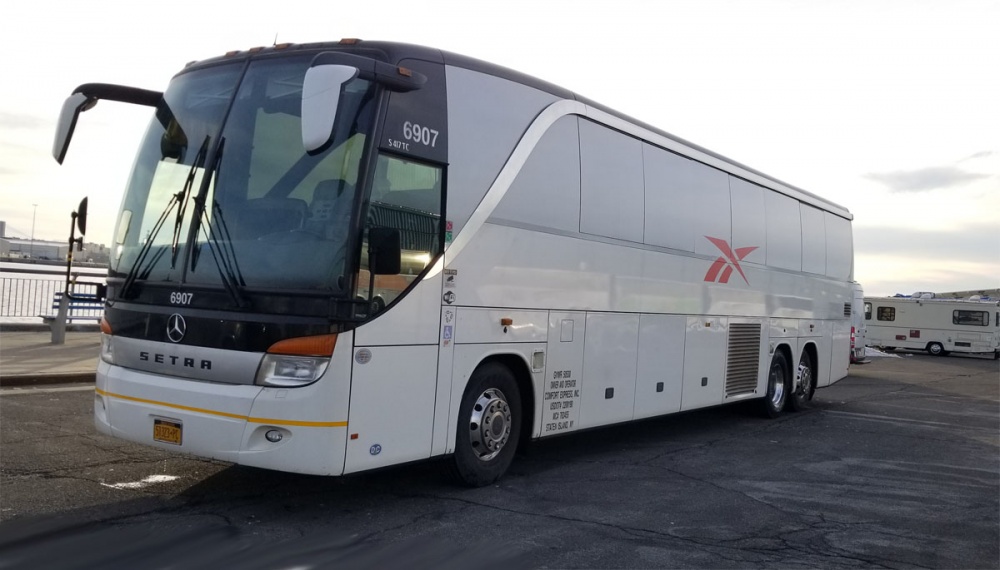 Visit Company Parties and Have Fun at Team Building Events
Our specialist will help you to plan the most suitable itinerary for you and your party, so you will be able to get to any desired occasion without being worried about getting lost within the intricate streets of metropolis. There is no need for your employees to drive cars by themselves in order to get to your corporate event.
Our company will provide you with excellent ground transportation service and our driver will come to your office to pick you up and deliver with ease to any designated location.
Whether it is a team-building day at the beach, company party or weekend retreat, we are ready to pair you with your ideal bus charter and transfer your trip into experience full of fun.
Have a Relaxing Long-distance Trip
Do you need to arrange a business trip to a location that is hundreds miles of away? Traveling by plane may be quite expensive especially when it comes to transporting a large group of people to business conferences or international conventions. In this case, renting a charter bus can be efficient solution to the problem even if your trip is going to last for many hours. You will get an opportunity to spend more time with your employees and get to know them better while our skilled drivers will deal with tricky transportation issues. Plus, our bus charters are super comfortable, so even a long-distance trip is not going to make you feel tired.
Get Reliable and Timely Transportation
We cater to all needs of our clients and strive to provide them with necessary tools that will make their ride as pleasant as possible. Drivers of our bus rental company are courteous and punctual. They will come strictly at the designated time to take your group from the pick-up location and transport them carefully wherever needed. Renting your personal bus shuttle allows you to gather all your employees together and deliver them at the same time, so there is no need for you to change your arrangements in case someone is running behind.
Whether it is an important business event, conference or off-site meeting, Comfort Express offers superb transportation even across long distances with utter comfort.
Book Your Charter Bus and Loosen Up
Choosing a charter bus is a wise solution if you want to organize an excellent corporate trip but you hate dealing with tedious travel arrangements. There is no need to worry.
Our specialist will assist you in planning every detail of your outing allowing you to relax and concentrate on more essential tasks.
Booking bus shuttle means not only moving to needed locations with ease and fun, but it also one of the safest ways to travel, so any time you want to arrange a corporate trip, Comfort Express transportation service is ready to help.