Corporate Events
Corporate events, meetings, and seminars are crucial for successful development of well-settled companies. Although it is a great opportunity to improve professional knowledge of your employees, the mere thought of trips to various places lasting for a few hours might transfer into the terrible nightmare full of negative emotions. Our superb Comfort Express Inc company offers quality transportation service to different corporate events providing you with a fully-fitted personal charter bus and a professional driver. Our friendly team will help you to organize an ideal corporate trip regardless of distance allowing you to enjoy all the benefits of contemporary vehicles.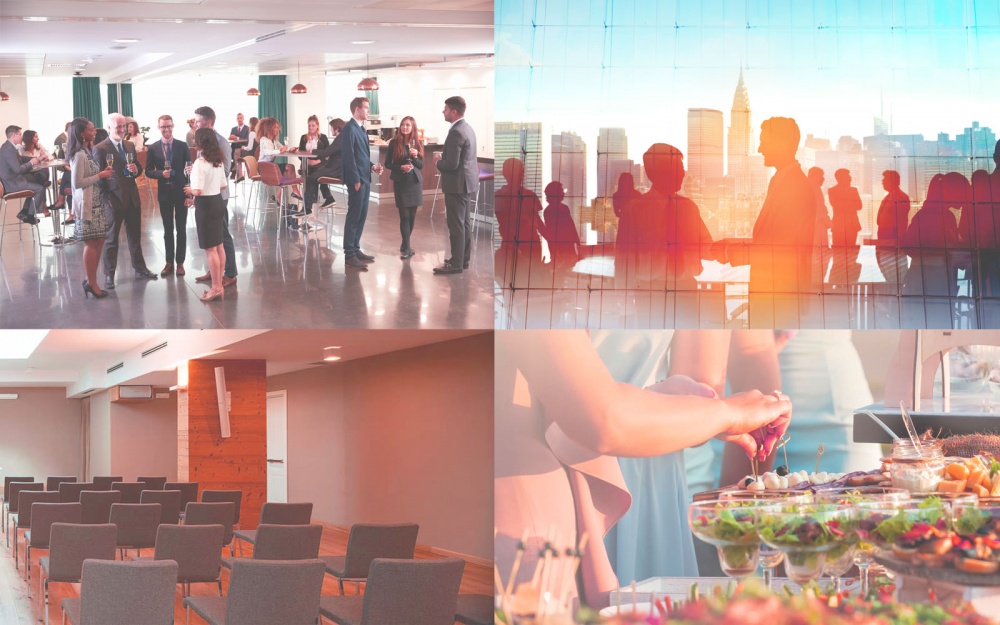 Travel with pleasure
When it comes to visiting corporate events, the mere thought of enduring the next scheduled tedious trip can make you feel sick. With our highly experienced bus charter rental service in New York City, you will travel with utter comfort being supplied with all the necessary amenities. Our vehicles feature convenient reclining seats, plenty of legroom, TV screens, DVD players as well as lots of storage space for your luggage. Power outlets and Wi-Fi are also available, so you can easily work while traveling. Charter bus corporate trips is a great option to cover long distances in no time and enjoy your trip without worries.
Safe and easy transportation to various locations
Our spacious charter buses which are located in New York City featuring various amenities allow your employees and guests to travel with absolute safety combined with deluxe comfort. We struggle to create perfect conditions for delightful transportation of our clients. Our professionally trained drivers will get you on time to the designated location, so there is no need to be afraid of being late. Whatever corporate event you are to visit, charter bus trip is a marvelous solution to have a flawlessly organized trip. We will provide your group with quality and well-maintained bus shuttle depending on your needs. Moreover, we offer personal assistance with planning the best suitable transportation logistics, so you could get to the desired location as fast as possible.
Independent corporate trips
Choosing a charter bus for corporate trips in New York is an ideal decision if you want to travel independently and without stress. While driving on your own you may encounter aggressive drivers, topsy-turvy roads of an unfamiliar city and stay for hours in traffic jams, group corporate trips, on the other hand, eliminate appearing nervousness, allowing you to set off for the carefree corporate travel and concentrate on your main tasks. With our exquisite shuttles, you can go everywhere you want and stop when it is needed. We will also deliver your group of guests or colleagues from hotel to the meeting spots, restaurants if needed.
Why Choose Charters Bus from Comfort Express Charters Inc
---
Best Service in New York City
We offer top-notch transportation option for every trip, regardless of time, distance, and size of your group. Our mission is to attract and satisfy customers by providing them with safe and reliable ground transportation while their trips.
Reputation
Comfort Express has provided a wide range of groups with quality transportation logistics throughout NYC that has helped us to earn a good reputation for incomparable quality and excellence.
Safety & Security
The key priority of our company is safety of our customers, so our bus shuttles undergo regular check-ups and meet safety requirements that eliminate any chance of crashes and breakdowns.
On-time delivery
If you have an opportunity to visit a corporate event, it is sufficiently important for the participants to come on time. Charter bus group trips ensure quick transportation from New York without delays. Our courteous drivers offer reliable and punctual transportation of your colleges, so there is no necessity to be nervous that you will be late for a vital corporate meeting. Pack your suitcase, bring positive emotions and relax during the trip while savoring breathtaking natural view through the panoramic windows.
Team building opportunity
It might be complicated to develop a close friendship with your colleges or employees at the office, but it is a well-known fact that healthy relationships between people ensure better productivity and higher efficiency of a successful company. A corporate charter bus trip is a great chance to develop useful links with business partners or get a better understanding of the people working with you.
Latest News About Charter Buses
---