The Most Fascinating Boston Neighborhoods
---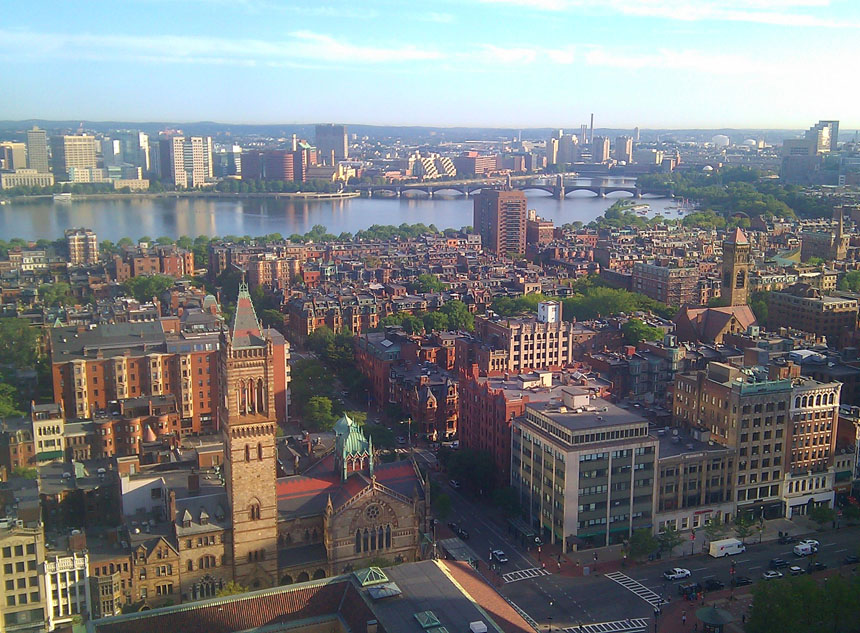 If you are searching for a perfect place to escape from annoying busy routine, a relaxing trip to Boston is one of the best solutions to enrich your mundane life with a brightness of an unforgettable journey.
Lots of tourists prefer Boston, as this place is extremely walkable and it allows you to roam around the cozy streets and enjoy fascinating architectural wonders surrounding them. Just imagine how many wonderful photos you can get while having a long walk!
You will find a wide range of spellbinding historical sights, exceptional museums, and world-famous restaurants in Boston, but if you are looking for a real spirit of this picturesque city, go off the beaten track and have a journey through its wonderful neighborhoods where you will find plenty of striking destinations hidden from an ordinary tourist.
Getting to Boston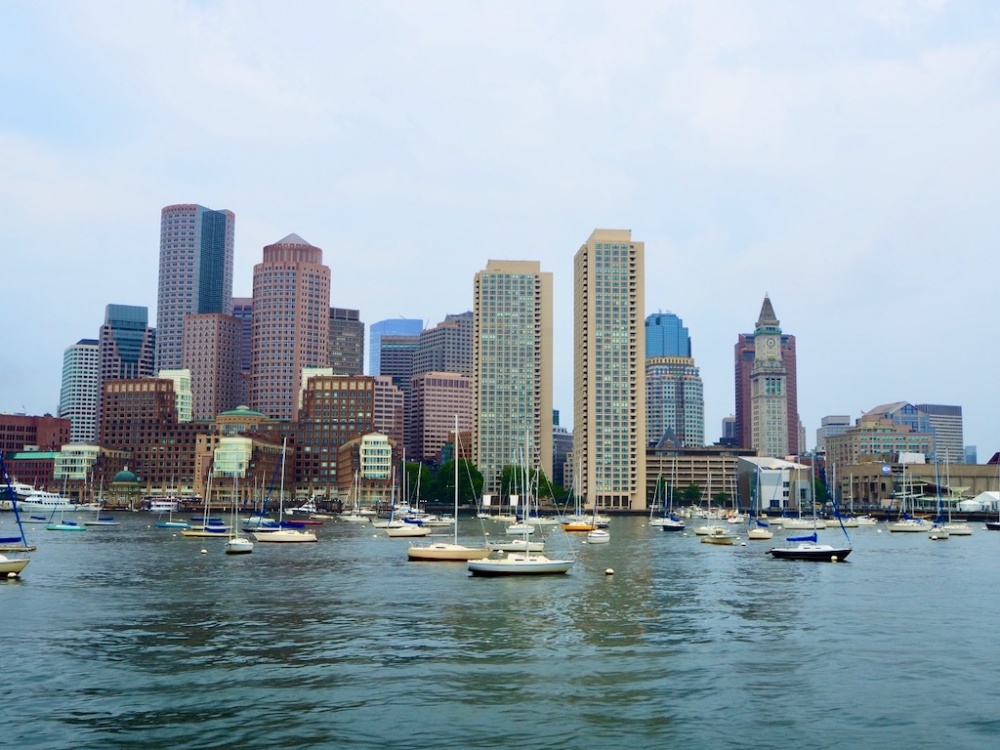 Whether you are planning to spend some time with your friends, organize a wedding trip or coordinate a corporate event, you will face lots of problems while trying to arrange a flawless trip for a large group of people.
If you have no desire to bother yourself with additional organizational issues, bus transportation service in New York is your chance to travel to Boston with exceptional comfort.
You will be matched with the most suitable bus charters featuring multiple amenities that will make your trip memorable in a positive way, as well as you will get a skillful and courteous driver to bring you to the designated place whenever you need. Bus rental is your chance to forget about anxiety related to traveling and finally concentrate on your emotions.
Charlestown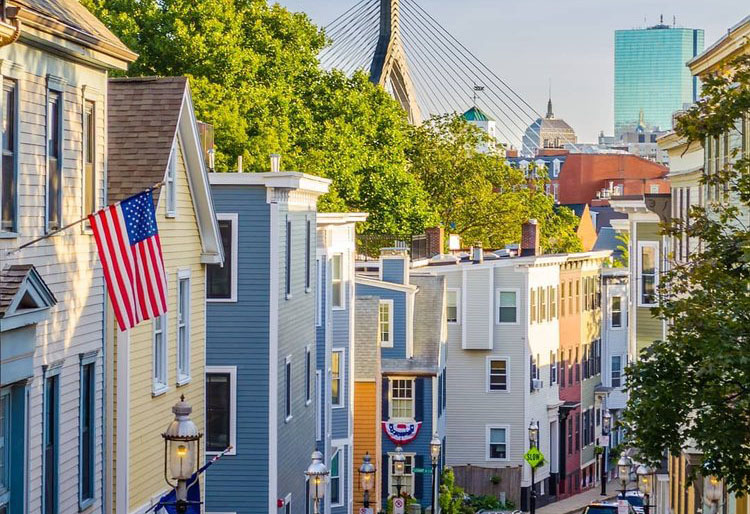 Charlestown is one of the most captivating historic neighborhoods filled with astonishing landmarks and iconic pieces of Boston history. There are plenty of things to enjoy in Charlestown ranging from scenic Paul Revere Park to legendary Charlestown Navy Yard. You can walk over the bridge to go to the North End, continue your journey while pointing yourself toward East Boston, or visit downtown area of the neighborhood. This marvelous part of the city is home to various parks and greenways that are extremely enjoyed by local residents.
Charlestown is a wonderful place to regain inner balance and spend time with yourself while people-watching or simply strolling through the streets.
South End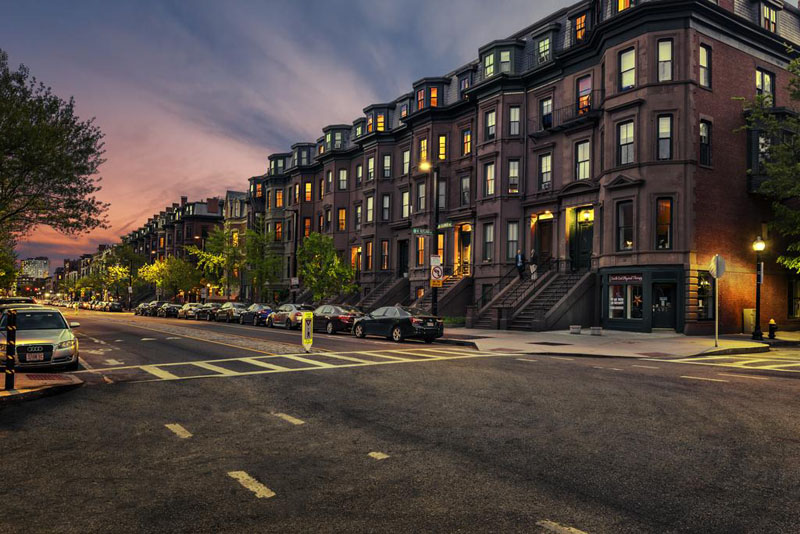 This is a very picturesque neighborhood that incorporates attractive brownstone townhouses where lots of families with their small children peacefully live. If you ever manage to come to Boston, the South End will please you with beautiful scenery of its streets. In case you want to rest from intense hectic life just try to find a few hours to stroll through this amazing, family-friendly neighborhood to relax and you will never regret your decision. Also, you will find plenty of famous restaurants around Tremont Street and Harrison Ave, where you can enjoy your weekend while slowly savoring a glass of flavorsome wine.
Seaport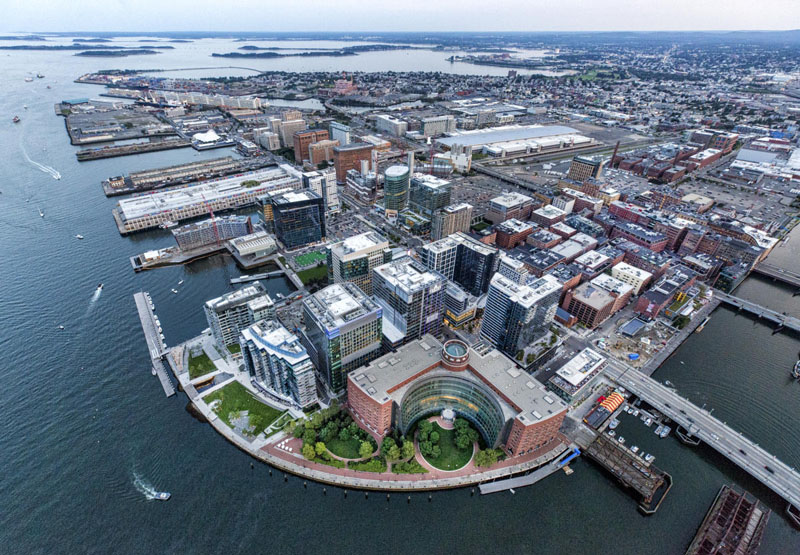 Nowadays, the Seaport is rapidly growing with more and more buildings being erected along the water. This spot has quickly transferred into a beloved destination for tech companies, however, lots of tourists are attracted to this wonderful neighborhood thanks to a wide range of interesting sights located here. For example, if you have a desire to visit some out-of-of-the-ordinary bars, you should definitely go to one of the most fascinating roof deck bars located at Legal Harborside to savor some signature cocktails.
Also, do not miss your chance to visit the Blue Hills Pavilion and catch a live performance of your favorite musician. There are lots of events held there during the warm seasons.
Jamaica Plain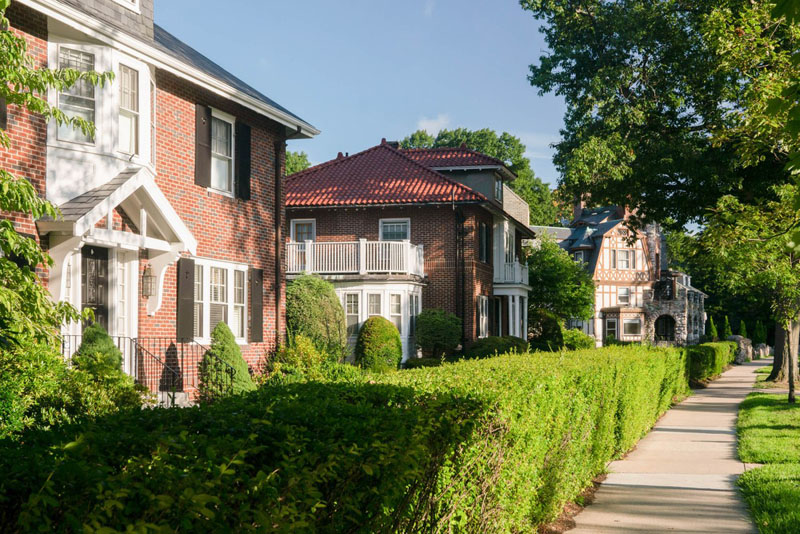 Jamaica Plain, also often referred to as «JP», is a wonderful blend of green spaces, incredible diversity, and local businesses. It is located next to the Emerald Necklace and beautiful Franklin Park as well as you will find here spellbinding Jamaica Pond that is an ideal place for a romantic stroll. Jamaica Plain neighborhood offers a hospitable and refreshing atmosphere where everyone can become a little bit happier. Moreover, it is home to the iconic Sam Adams brewery that offers a rich collection of exceptional craft beer.
Beacon Hill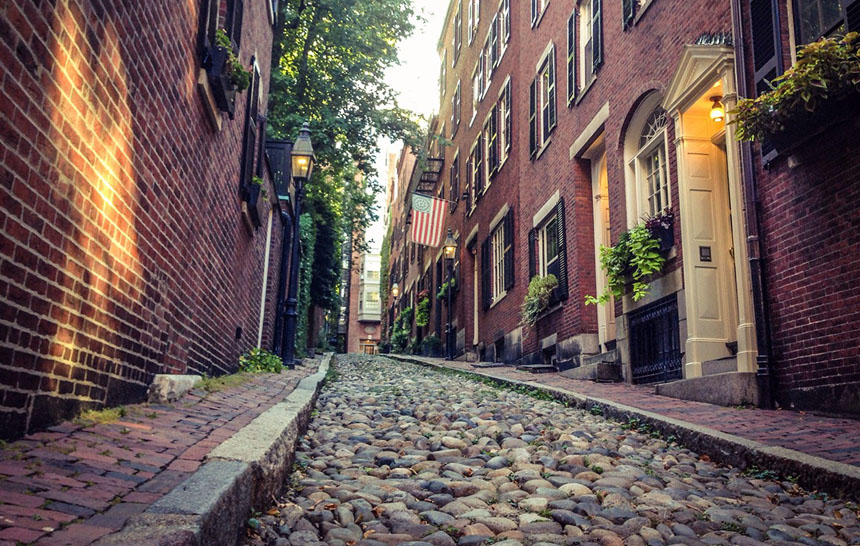 If you want to make some striking photos showing the genuine Boston atmosphere, you should definitely head to Acorn Street that can be found in Beacon Hill neighborhood. This place showcases a wonderful mixture of sophisticated architecture and beautiful scenery that will bring you back in time. Walk down the narrow streets to enjoy the elegant look of brick apartments. Beacon Hill is especially mesmerizing during the holiday season as its affluent residents put lots of effort to maintain their gardens in an ideal condition and they complement their homes with cute festive decorations. Another place of interest this neighborhood can boast of is the Massachusetts State House.
North End
North End is one of the most popular neighborhoods in Boston that combines Italian-American culture. You will find here historical sites such as Paul Revere's house and get an opportunity to have a delightful walk through cozy streets that looks almost like European. If you are an avid lover of traditional Italian cuisine paired with lots of history, the North End is the right place for you to visit. You can walk down Salem and Hanover Streets and head to one of the many superb Italian restaurants to try mouthwatering pastas, delicious chicken parmesan, and many other excellent dishes. For a truly unique dining experience point yourself towards Regina Pizzeria or Mike's Pastry and complete your trip with the legendary Freedom Trail.
Fenway-Kenmore
Fenway-Kenmore offers an exceptional trip made of details, differences, and pleasures that will delight your curiosity. You can have a walk at the famous Fenway Park named in honor of the neighborhood and pop into one of the many fascinating bars and restaurants located nearby. Fenway-Kenmore is also full of elegant and breathtaking skyscrapers that will charm you. Everyone will find something to enjoy in this scenic neighborhood as it has lots to offer. Moreover, do not miss your chance to check out spellbinding Kenmore Square, the Black Bay Fens, and famous tourist destinations like Symphony Hall and the Museum of Fine Arts.
Main Reason to Have Charter Bus Trip to Boston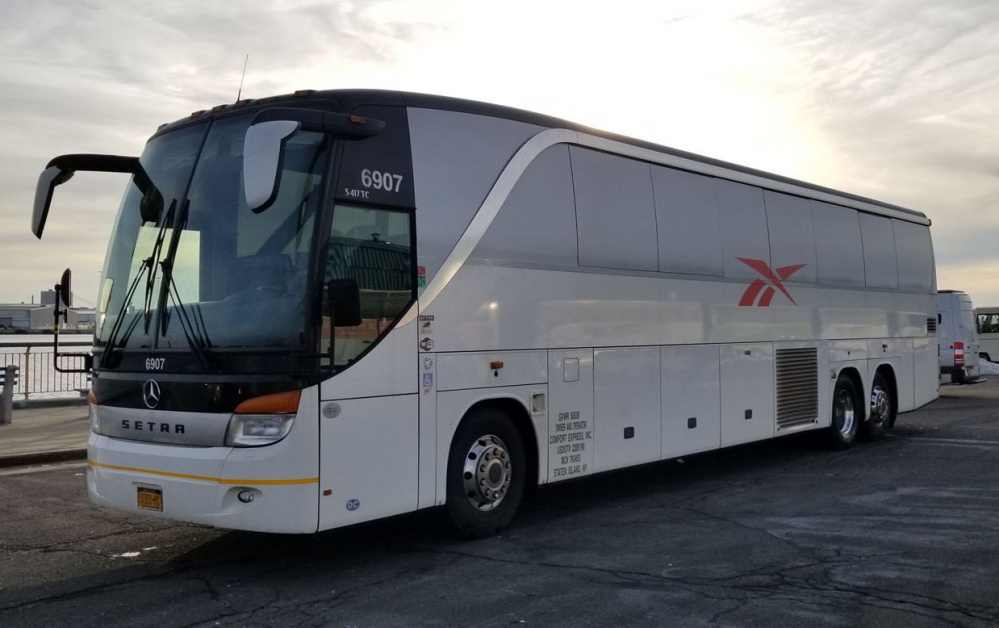 As you can see, Boston is a very diverse place and it has many beautiful neighborhoods that have their special spirit. However, if you are planning to get there by your own car, be ready to face annoying traffic jams and problems related to parking.
Traveling should be accompanied by positive emotions and in order to remain calm during the whole trip, you should use Comfort Express bus rental service.
We will provide you with impeccable bus transportation, so you will be able to discover lots of hidden gems within Boston's beautiful neighborhoods in utter comfort. Getting a spacious bus charter is your chance to immerse yourself in the journey and get rid of worries related to tedious organizational issues. We cater to the needs of our clients while trying to transfer their ride into a fascinating experience. You can have a nap in your seat, enjoy picturesque scenery behind the window or chat with your friends while our driver transports you to Boston.
Latest News About Charter Buses
---