The Best Experiences in New York City
---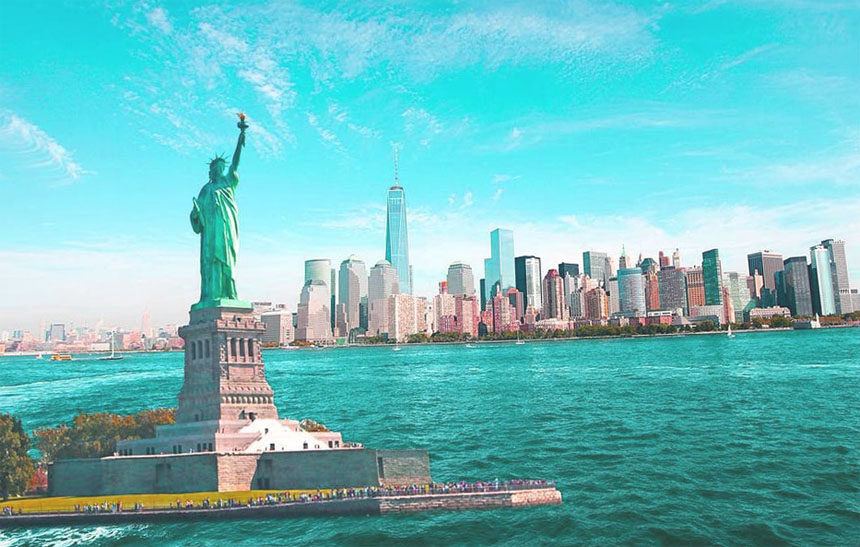 New York is one of the most fascinating cities that is home to iconic landmarks such as the Empire State Building and Statue of Liberty. It is a densely populated metropolis and nearly half of its residents were born outside the USA, as a result, New York City is also known as a"melting pot." With its rich history, variety of awe-inspiring tourist attractions and a wide range of activities to delight in, New York City is a fascinating getaway destination.
But if you are looking for out-of-the-ordinary experience during your trip, go off the beaten track and immerse yourself in the world of exceptional entertainments the Big Apple offers.
Brighten Up Your Life with Charter Bus Group Trips to NYC
One of the best options to explore New York and to get a little more out of the Big Apple is to gather your friends and book a perfectly maintained bus shuttle to move you around the city with no stress and in utter comfort.
While traveling with a large group of people may be quite complicated, bus rental New York transportation company provides top-quality group trips to any destination. Instead of navigating through the topsy-turvy streets of a city, you can just kick back in your super comfortable reclining seat, watch a movie or have fun with your friends while your driver deals with your transportation.
You will be matched with a superb bus charter featuring a wide range of modern amenities such as air conditioning, TV screens, Wi-Fi connection, and even comfortable restrooms that will allow you to enjoy every single moment of your trip to New York.
Have a Walking Tour at Grand Central Terminal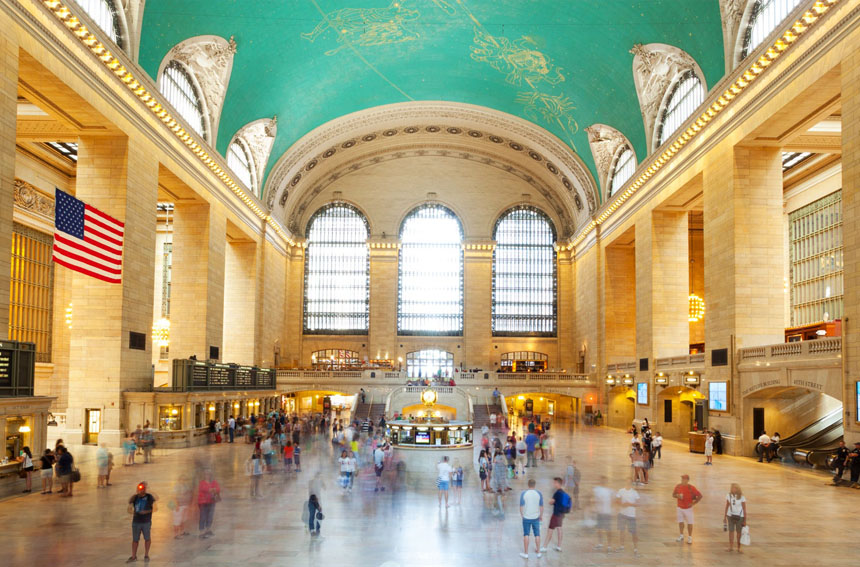 Grand Central Terminal is a world-famous landmark that is not only a transportation hub but also features a wide range of shops and great places to eat. Moreover, it offers a full calendar of events and all that is under one astonishing roof. Grand Central Terminal is an impressive building that is one of the greatest examples of sublime architectural masterpieces. Once you come to New York, do not miss your chance to explore this wonderful building and have a look at its mesmerizing celestial ceiling mural. You can also get a unique shopping experience, as Grand Central Terminal is home to more than 60 shops that include the Apple Store, M.A.C Cosmetics, Banana Republic as well as some local brands.
Sketch New York's Grand Central
If you want to have a rest from a bustling busy routine and look at New York from unusual perspective, there is another great option to spend your time at Grand Central. Put aside your phone for a few hours and get incomparable sketching experience in Grand Central. Pick up your pencil and sketchbook to reflect on the paper little stars in the astonishing ceiling of Grand Central, sketch the ornate stonework, or have a look at New Yorkers trying to catch their trains. Art therapy is a great solution to regain your energy and inner balance. Plus, Grand Central is a perfect place for those looking for inspiration.
Take Part in A Murder Mystery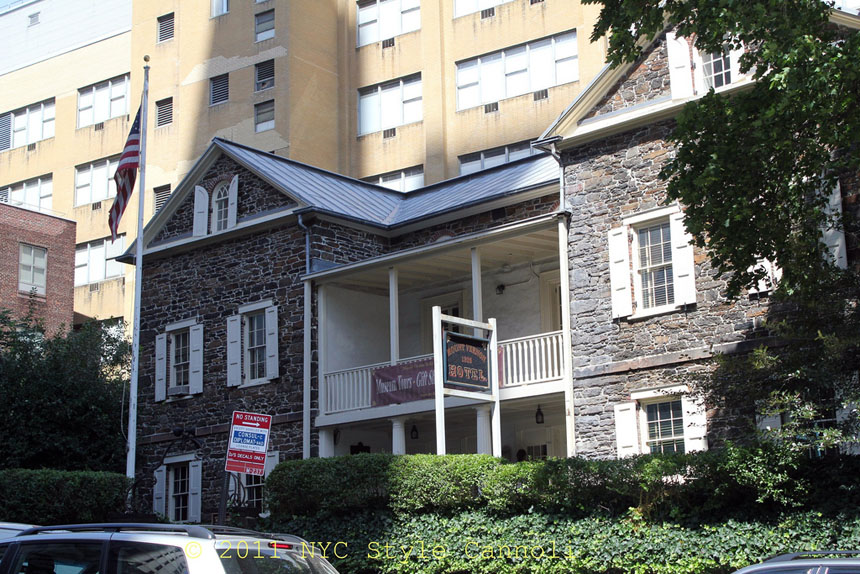 Visit the Historic Mount Vernon Hotel Museum to spend a marvelous evening while investigating a murder mystery. Throw yourself into a captivating adventure of crime-solving to find out who committed the crime and work with your team of detectives to unravel the mystery. Test your investigative skills while dealing with versatile puzzles and riddles. The Historic Mount Vernon Hotel Museum offers a fascinating adventure that will keep everyone engaged for hours allowing you to have fun with your friends while solving the case of murder. You can also point yourself to The Mount Vernon Hotel Museum to immerse yourself in the atmosphere of bygone era of New York and explore its extended collection of exceptional exhibits featuring decorative arts, furniture, costumes, etc.
Enjoy Kayaking on the Hudson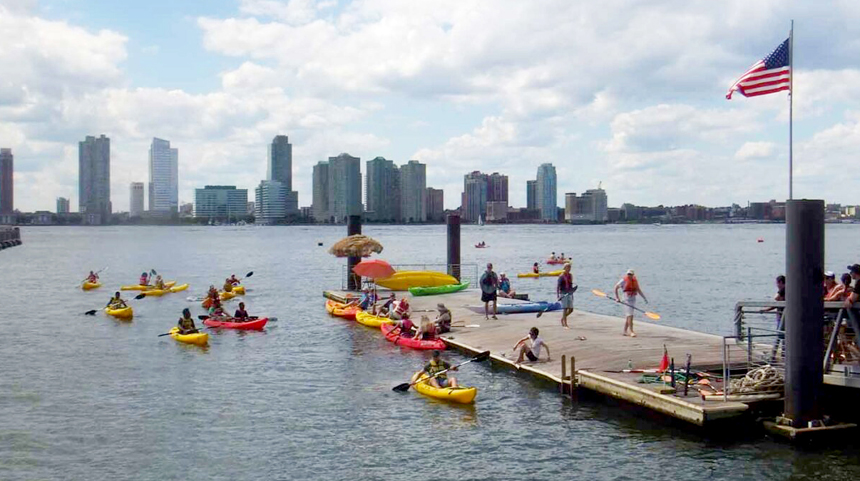 Outdoor enthusiasts should brighten up their life with a unique experience and try kayaking. Set off for a short trip on a kayak to enjoy the genuine beauty of New York City from a whole new perspective while having an exciting kayak adventure with your friends. You can rent canoes and kayaks from the Downtown Boathouse at Pier 26 in Manhattan and Pier 101 on Governors Island. It is a perfect opportunity to try something new and enjoy the freedom of open water.
Have a Ghost Tour in the Greenwich Village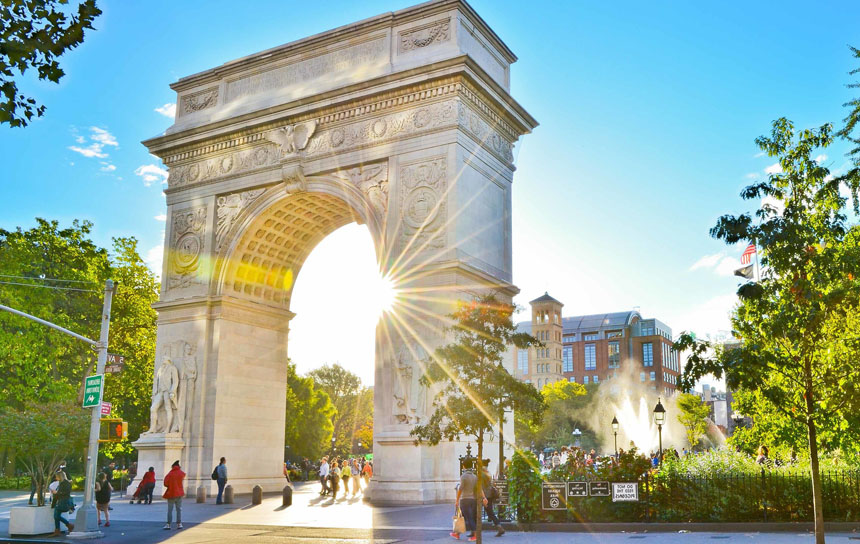 Greenwich Village is a popular tourist destination that has lots of stunning activities to offer for everyone. Once a bohemian center of the city, nowadays Greenwich Village is an appealing neighborhood. Those interested in ghosts, evil spirits, and paranormal activity should take an awe-inspiring ghost tour to enjoy frightening tales about spirits, mysterious phantoms, or lost children while having a walk in Washington Square Park, that once was used as a mass grave, or head to New York University's Brown Building, where around 150 tragically died in the fire.
Become a Part of Performance
If you are looking for an out-of-the-ordinary experience, Sleep No More is a superb indoor performance that lasts around three hours. It was made by iconic British company Punchdrunk and the main aim of this performance is to present classic Shakespeare's tragedy through a film noir lens. After admission, visitors begin their individual journey through the hotel while enjoying actors dancing or fighting and they can be a part of the performance as long as they want. Also, everyone should wear a mask while inside the hotel. The mask is provided upon arrival and it helps to create a mysterious atmosphere.
Bus Group Trips to New York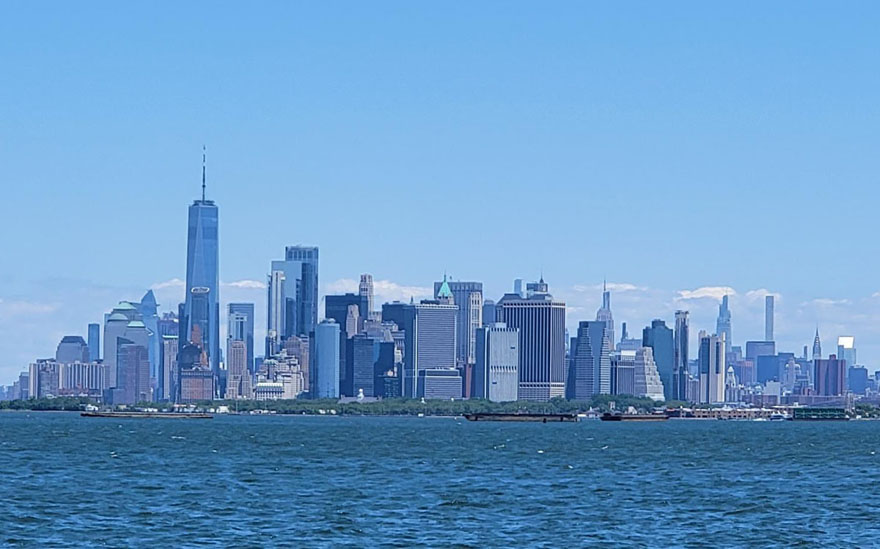 Once you have decided to explore New York, consider renting a charter bus for your upcoming trip. Outfitted with all the necessary amenities, bus charter is one of the greatest ways to reach desired location safely and concentrate only on your positive emotions. Comfort Express bus rent service will help you to plan your itinerary and arrange your trip to New York on a high level as we cater to the needs of our clients while trying to provide them with impeccable transportation solution.
Latest News About Charter Buses
---