Most Fascinating Regional Tourism Areas in Massachusetts
---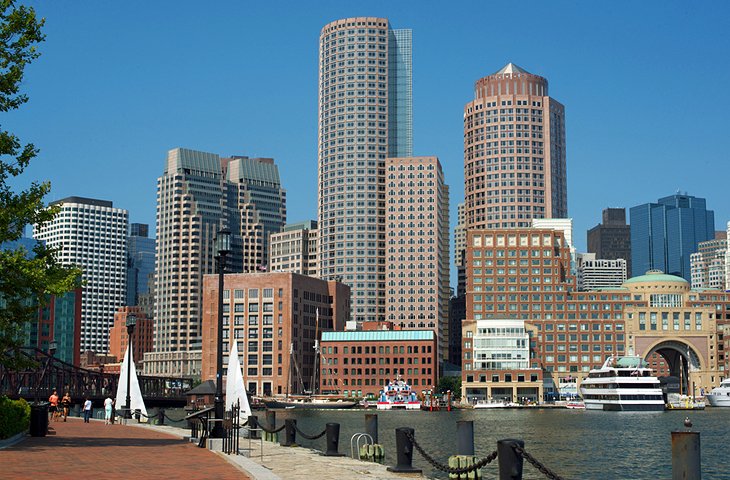 Massachusetts is a wonderful state bursting with rich history, culture, and breathtaking natural beauty. Set off for a trip that would fill your life with colorful emotions and an unforgettable travel experience.
More than anything else, Massachusetts celebrates the dream of possibility. With plenty of charming cities, astonishing towns, and picturesque neighborhoods complemented with historic parks and scenic seashores, Massachusetts is home to a wide range of stunning tourist destinations. Whether you are an outdoor enthusiast or avid art lover, Massachusetts offers incredibly diverse options to satisfy every craving.
If you still have no plans for a weekend, take your friends and rent a comfortable bus charter to set off for a trip that will bring your lots of bright memories.
Modern bus shuttles are equipped with a wide range of contemporary amenities such as air conditioning, soft reclining seats, Wi-Fi connection as well convenient restrooms, so you can reach your destination with comfort and fun. No matter where you go, you will surely travel safely while enjoying every second of your seamless ride.
Cape Cod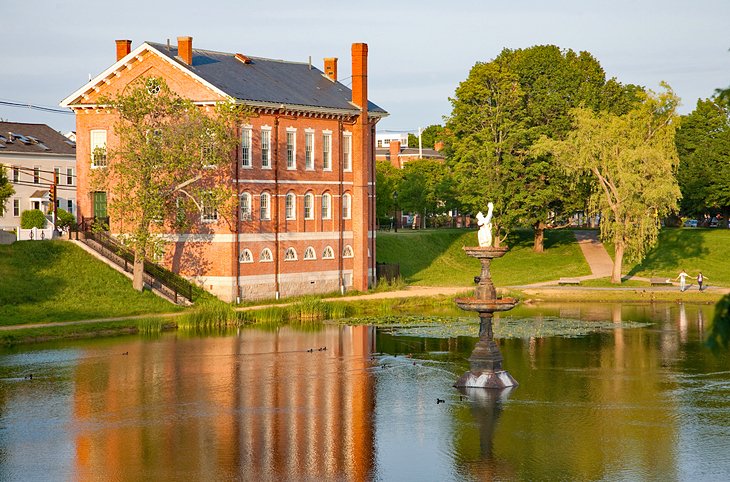 With unspoiled sandy beaches, luxurious restaurants, rolling dunes, and lots of attractions suitable for the whole family, Cape Cod is a wonderful gateway destination for those who want to experience a short trip to a faraway place. The Cape Cod National Seashore covers more than 40 miles of scenic natural beauty stretching from Eastham to Provincetown. Cape Cod can boast of breathtaking sandy beaches serving as a perfect place to relax and sunbathe, amazing lighthouses, wild cranberry bogs, and exceptional biking trails. Pamper yourself with an inspiring walk while savoring amazing natural view or grab your bike and spend a few hours while exploring Cape Cod's magnificent surroundings.
Things to Do: Cape Cods a wide range of entertainment suitable for any taste. Start your captivating journey with The Heritage Museums & Gardens that are famous for an explicit collection of antique cars, a carousel, and stunning rhododendrons bloom. If you are traveling with kids, head to the port of Woods Hole where you can explore obscure enigmas of marine creatures at the Woods Hole Science Aquarium and the Woods Hole Oceanographic Institution.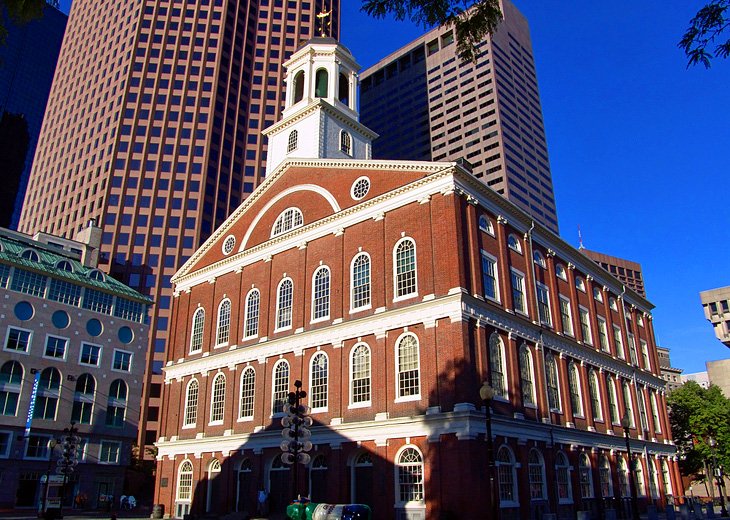 You can also visit Barnstable Harbor and set off for a magnificent whale watching trip that will provide you with an opportunity to see those graceful creates in their natural environments. Your journey to Cape Cod will not be fully complete without a trip to famous destinations such as the enormous indoor Cape Codder Water Park with its versatile attractions and the Cape Cod Inflatable Challenge Park located in West Yarmouth. For unique cultural experience pop into The Cahoon Museum of American Art to enjoy mind-blowing artworks created by world-famous artists.
Inspiration: If you want to feel the magic of incomparable natural view, head to one of Cape Cod's luxurious beaches early in the morning to catch a glimpse of a spectacular sunrise. However, those who hate getting up early can enjoy marvelous sunsets too.
Group Travel Tip: Cape Code is well-known for being home to the Cape Cod Baseball League that dates back to 1885. You can support your favorite team while enjoying the atmosphere of the competitions regularly held around the Cape during the summer. Get a super bus charter from a reliable bus company to organize an unforgettable sports trip to Cape Cod and enjoy the spirit of a live play.
Southeastern Massachusetts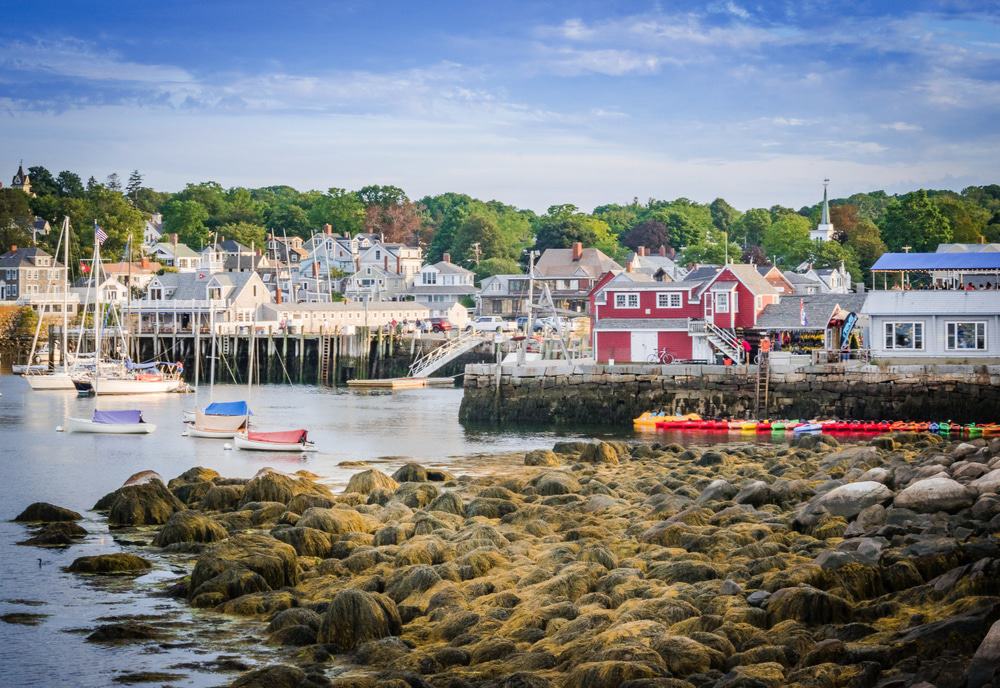 Those searching for historical and seaside charm should go to Southeastern Massachusetts to get ultimate pleasure. Being well-known thanks to secluded beaches, state parks of exceptional beauty, pretty waterfront restaurants and eclectic art galleries with stunning art objects, this part of Massachusetts is a great example of an idyllic tourist destination suitable for any type of trip. Whether you choose to test your physical shape at the marvelous walking trails at the Lloyd Center for the Environment that go through the forest and offer a spectacular view over Buzzard Bay or spend a relaxing day at Westport Rivers Winery while savoring exceptional dishes representing Portuguese cuisine, charter bus trip to Southeastern Massachusetts will reward you with unbelievable travel experience.
Things to Do: Southeastern Massachusetts has so many awe-inspiring tourist attractions, that you may find it difficult to understand where to begin your journey. You can visit Horseback Beach in Westport that is one of the most attractive places to spend your summer vacation. This impeccable beach stretches for two miles and serves as a perfect windsurfing spot because it is breezy almost all year.
Explore the diverse world of art at the Attleboro Arts Museum with its explicit collection of stunning exhibits or pop into the New Bedford Whaling Museum to get a unique experience.
If you want to enjoy spectacular natural view, do not miss your chance to complete your trip to Massachusetts with walking trails at the Lloyd Center for the Environment and finish your day with a relaxing evening at Westport Rivers Winery.
Must-Visit Place: Southeastern Massachusetts is home to amazing zoos such as Buttonwood Park Zoo and Capron Park Zoo. Organize an exceptional bus charter family trip and spend unforgettable time with your kids. While Capron Zoo offers warmth of tropical rainforest, at Buttonwood Park Zoo in New Bedford you can enjoy a rich collection of wild animals such as mountain lions, black bears, seals, and eagles.
Group Travel Tip: If you want to learn more about Southeastern Massachusetts' history, head to the Old Colony History Museum that features around 13,000 objects. Explore local history and enrich your knowledge while visiting that captivating museum.
Benefit from Charter Bus Rent Massachusetts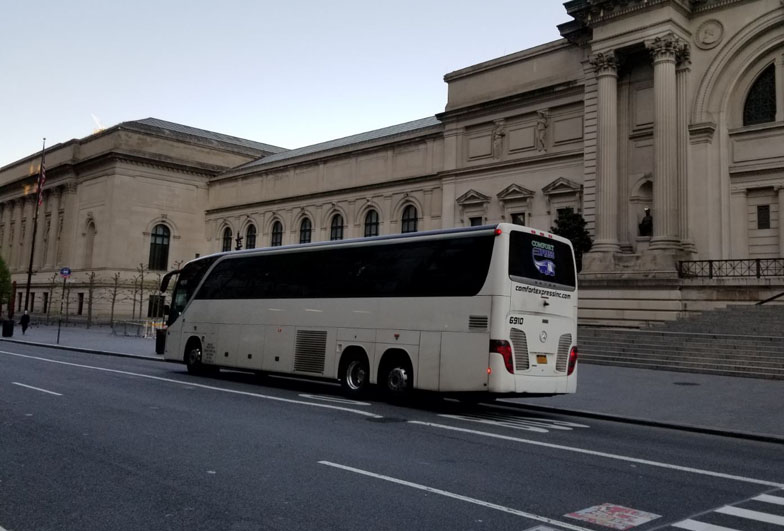 No matter what kind of trip you are planning to arrange, renting a spacious bus charter allows you to savor every second of your ride. Modern charter buses feature plenty of contemporary amenities including soft reclining seats, comfortable restrooms, free Wi-Fi as well as large TV screens. You can easily get to Cape Cod and explore its diverse tourist destinations, or point yourself towards Southeastern Massachusetts to have a rest at beautiful beaches. While a skillful driver deals with your transportation, just kick back in your soft seat and watch your favorite films.
Comfort Express is a reliable bus transportation company that is ready to provide you with top-notch service whenever you need it.
The Best Area to Spend Your Vacation
While Southeastern Massachusetts is home to a wide range of historical and seaside spots, marvelous wineries, and captivating zoos, Cape Cod offers 559 miles of awe-inspiring beaches, striking seaside bikeways, and harbor tours. No matter what destination you will choose to spend your holidays, you will get a chance to create bright memories and have a vacation you have always been dreaming about. Rent a bus charter, feel the thrilling vibes of the upcoming journey and explore fascinating regional tourism areas in Massachusetts.