Most Beautiful Cities in Massachusetts
---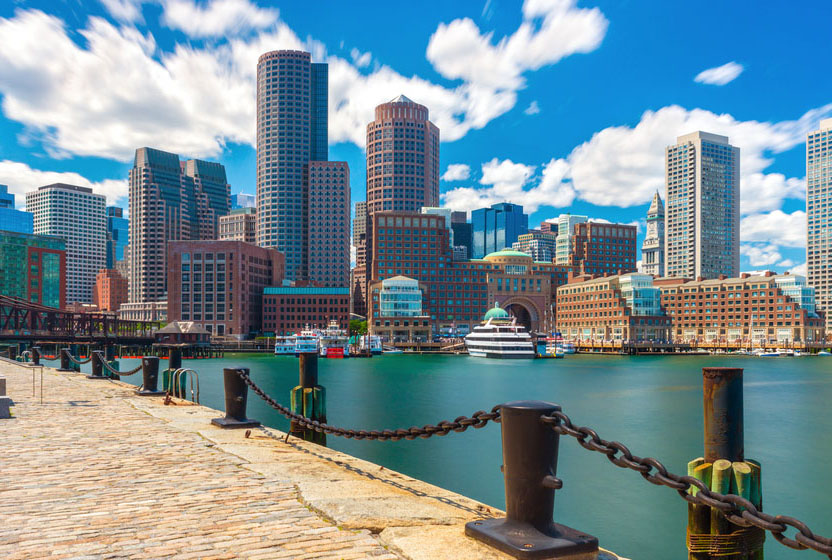 If you are looking for a unique trip full of unbelievable emotions, find some time to explore stunning cities of Massachusetts. Although it is often underrated by tourists, this small state features plenty of historic sites serving as a living memory of American history combined with contemporary culture that reveals itself in different forms.
Trip to Massachusetts will provide you with a wide range of options to experience, including walking down beautiful streets, sailing on the astonishing Atlantic Ocean, or even hiking picturesque mountain trails.
Whatever place you choose to visit, you will spend unforgettable time in Massachusetts as there are countless destinations to explore each one with its unique atmosphere.
Plymouth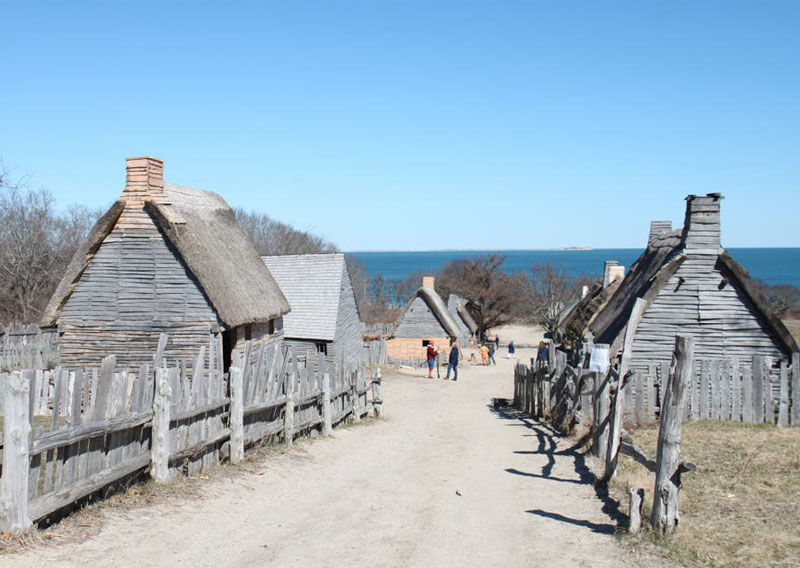 Plymouth is also known as "America's hometown." as its roots reach back to the times when the Pilgrims first got to its shores in 1620 to make their first colony. Nowadays it is a popular tourist destination offering picturesque nature walks, cranberry farms, and even more. Plymouth is a home to the legendary Plymouth Rock known as a universal symbol of America. This wonderful place is full of fascinating attractions that will keep every craving satisfied. You can go whale watching, savor some tasty dishes at local restaurants, get advantage of rich shopping options or enjoy incredible diversity of cultural activities in a scenic setting of this astonishing place.
You can also point yourself to the legendary Mayflower or take some great photos at Plymouth Plantation that is a popular living museum.
If you want to make your trip as pleasant as possible, you can book bus charters from bus company to get to any needed location and travel without stress.
Cambridge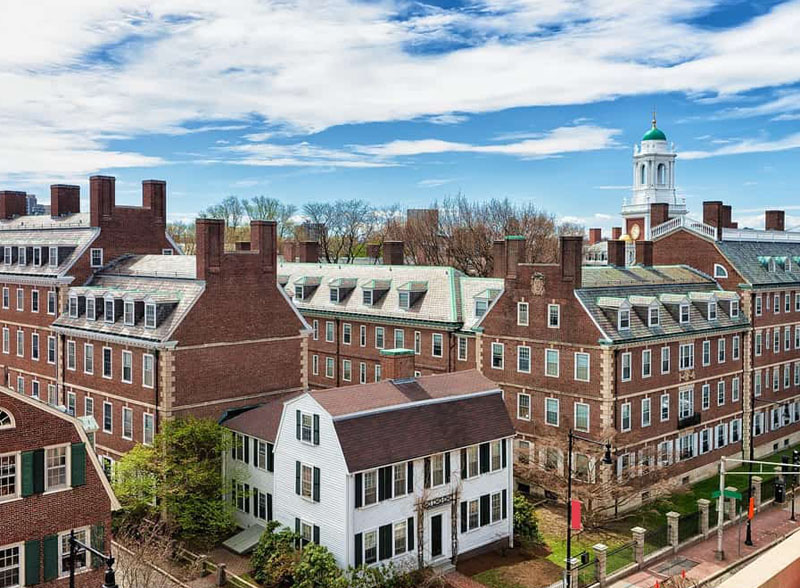 Those searching for peace of mind should go to a famous Massachusetts' college town to immerse themselves into the delightful atmosphere of this marvelous place. Lined with out-of-the-ordinary Victorian houses and cobbled streets it is a genuinely great setting to have a walk and get rid of negative thoughts. Head to Harvard Square to fill the vibrant spirit of Cambridge. Usually, it is packed with students walking from bookshops to cozy cafes.
You can also come across some artists trying to sell their works or enjoy musicians performing on the streets. Cambridge is home to Harvard University featuring sprawling lawn, iconic MIT, and Central Square where you can relax in one of the out-of-the-ordinary restaurants or buy some souvenirs at the local shops.
If you would like to organize a group trip to Cambridge, bus rental New York transportation service is the best option to get there with ease.
Boston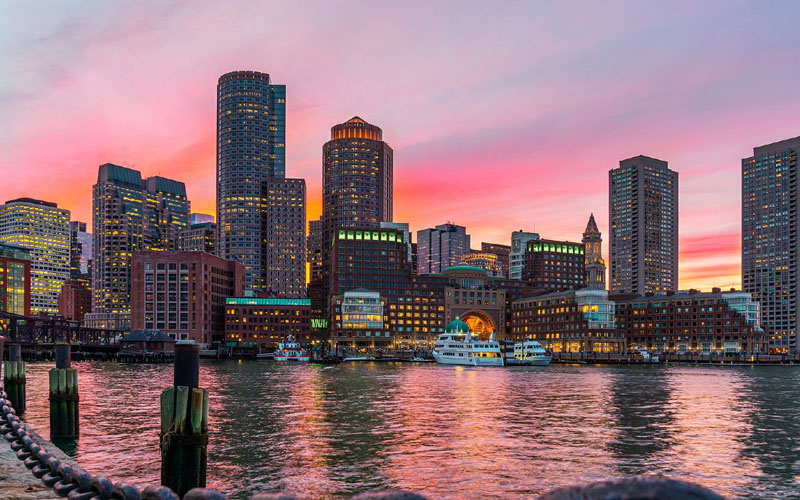 Boston is one of the oldest cities in the USA that combines stunning architecture, picturesque natural scenery, and numerous historic sites. You can immerse yourself into the fascinating past of the country by strolling down the legendary Freedom Trail that leads to a wide range of essential landmarks of the city. Do not miss your chance to explore Boston's stunning neighborhoods to feel the real spirit of the city. For example, you can check out the North End that is home to lots of Italian immigrants, or get a unique dining experience in China Town that boasts of superb ethnic restaurants and exceptional bakeries.
Another marvelous getaway destination is the Boston Back Bay where you will find the tallest building in Boston - the Prudential. However, you should keep in mind that navigating through curvy Boston streets may be quite a challenge, so when it comes to organizing a group trip consider renting a comfortable charter bus.
Salem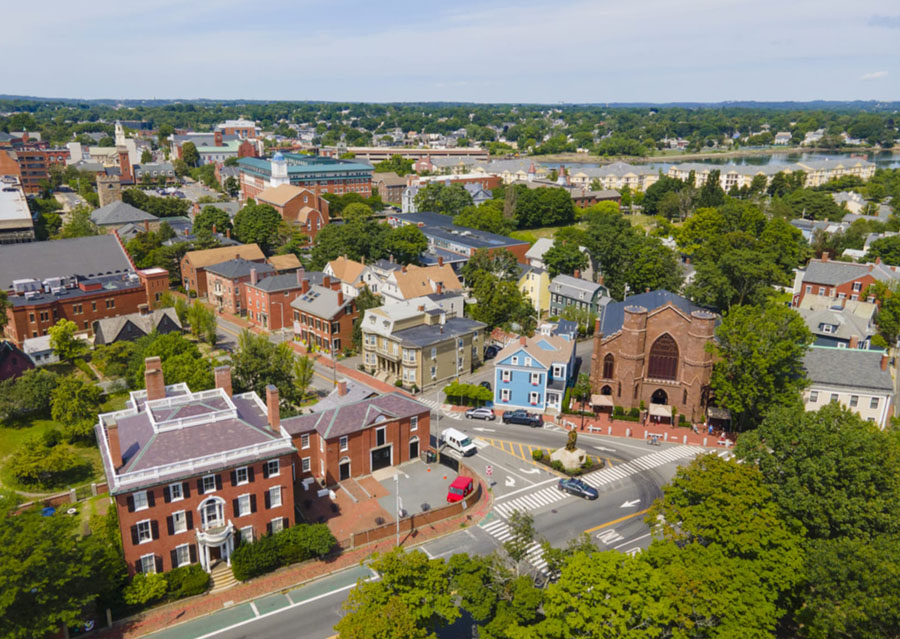 It is a medium-sized town that is located on the North Shore of Massachusetts famous for being one of the most essential seaports in the country. Salem is an extremely popular destination among tourists during Halloween as they can take part in a variety of fascinating activities and feel the mysterious spirit of this city where, in the late 1600s, the horrifying Salem Witches Trials took place. Those who like stories related to ghosts, paranormal activity, and tales about witches can visit Witch House to get an incomparable experience. But Salem is not only worth visiting in autumn.
Salem is a great place to enjoy any time, as it is filled with appealing wooden houses that can transfer into a wonderful setting for a lot of great photos, as well as it has one of the oldest museums in the country -the Peabody Essex Museum featuring a mind-blowing collection of artworks and libraries.
Woods Hole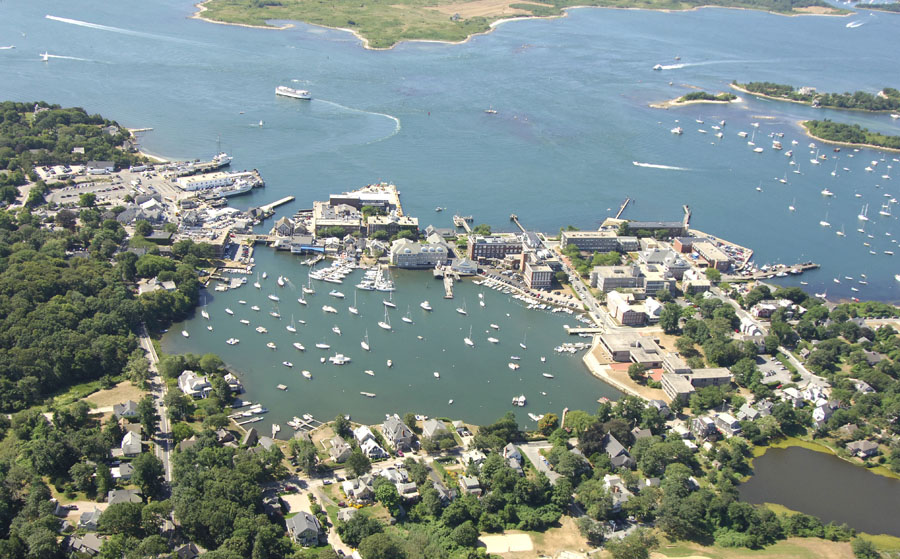 Woods Hole is a marvelous combination of picturesque scenery and a lively atmosphere. Usually, tourists prefer visiting it in summertime as it transfers into a fascinating getaway destination where everyone can enjoy their vacation while swimming in warm water or sunbathing. Woods Hole is famous for astonishing beaches with golden sand stretching along the coast of the Atlantic Ocean that make this part of the town one of the most beautiful locations. You will find here lots of stunning marine biology, oceanography centers, and aquariums that are a perfect place to meet out-of-the-ordinary marine creatures.
If you have no desire to swim, you can visit local shops to get some interesting souvenirs for your friends, or take part in folk dancing nights and meet new people. For outdoor enthusiasts, Woods Hole offers exciting bike path stretching along the coast that will allow you to enjoy quirky shops and one-of-a-kind locations.
Whether you are planning a family trip, wedding celebration, or corporate outing, bus rental New York is one of the best options to arrange your transportation on a high level.
Get Ready for Your Bus Group Trip to Massachusetts
Traveling with a large group of people may cause lots of problems, so when it comes to planning a perfect trip it is essential to pick efficient transportation solution.
Explore stunning locations of Massachusetts while getting around the spots in absolute comfort and without any worries. Comfort Express is a superb bus rent service that will provide you with a perfect bus shuttle and unique travel experience full of fun.
Latest News About Charter Buses
---