Enjoy Your Weekend with Los Angeles Charter Bus Trips
---
Traveling by bus is one of the safest ways to travel around your country and spend your vacation in an absolutely new place. If you are eager to change the scene and set off for a trip that you will never forget, our exceptional charter bus rental service is ready to provide you with the right solution. With our top-notch bus shuttles, courteous drivers, and highly experienced agents you will not only have a seamless ride, but you will also travel with comfort and without stress.
Comfort Express Inc offers only quality ground transportation service from New York, so let us deal with your travel arrangements and you will never regret your choice.
Advantages of Having a Charter Bus Group Trip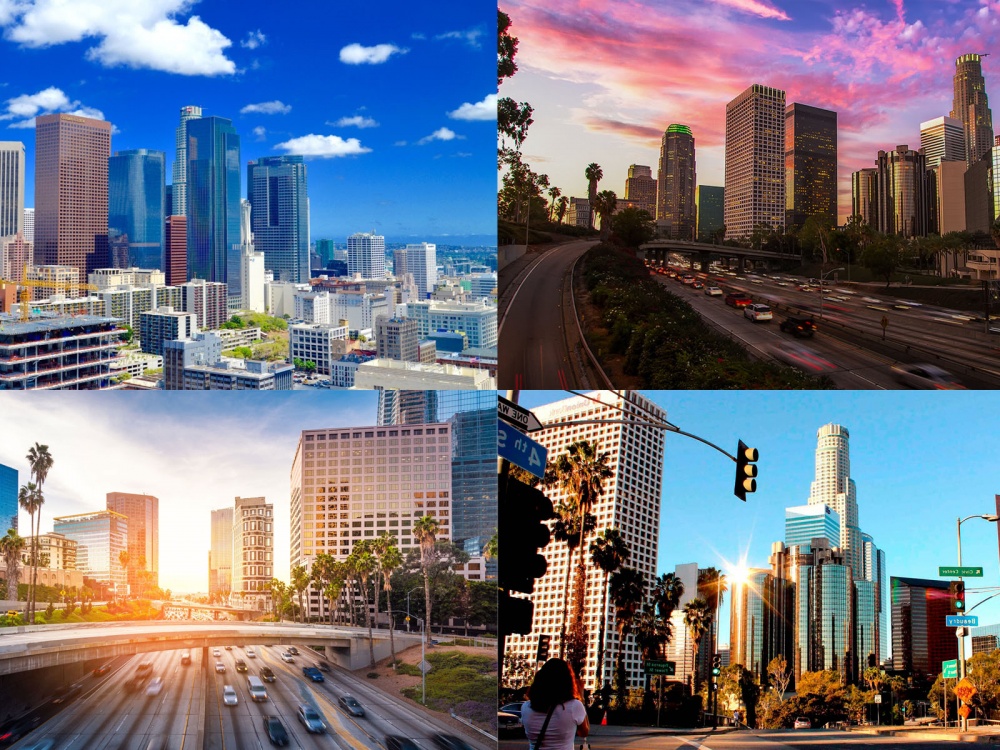 When it comes to arranging a trip for a large number of people, it is quite a complicated task that requires considerable concentration and flawless organizational skills. With Comfort Express Inc you can easily get rid of unnecessary responsibilities, and allow us to plan every aspect of your upcoming outing to Los Angeles instead of you. Renting your bus charter means getting an awesome transportation solution that has a wide range of advantages:
Flexibility. Charter bus group trip is an excellent way to travel if you have no desire to be dependent on someone, as with the help of our specialists you will be able to plan your perfect itinerary and plan each detail of your route in compliance with your requests.
Safety. It goes without saying, that safety is the utmost priority when it comes to choosing the best suitable transportation option, and that is the main reason why charter bus group trip gained considerable popularity among the tourist. We offer only well-maintained bus shuttles that undergo regular inspections and our drivers possess flawless driving records, so we guarantee that you will be safely delivered to and from the designated location.
Comfort. Renting your private deluxe bus charter allows you to forget about all the possible inconveniences and travel with utter comfort. Our superb vehicles are provided with all the latest amenities such as Wi-Fi, cushioned seats, air conditioning, power outlets, TV screens, restrooms, and lots of legroom. Comfort Express Inc is committed to satisfy desires of our clients and strives to make each their outing as pleasant as possible.
Efficiency. With an extended range of luxurious charter buses and appealing motor coaches, you will get an exceptional option to travel for a reasonable price. We organize all types of trips, so whether it is school outings, family reunions, corporate or sports events, our charter bus rental service will make your ride full of positive emotions.
Have a Trip to Los Angeles with Comfort Express Inc
With a rich diversity of the world-famous tourist attractions, Los Angeles is a paradise of entertainment. This city is packed with versatile places of interest, so you will hardly have time to get bored. You can stroll along the legendary Hollywood Walk of Fame, feel the eccentric spirit of vibrant Venice Beach while having a cup of coffee at the local Figtree's Café or pop into the Getty Centre featuring a considerable collection of artworks created by Cézanne, Monet and Van Gogh. If you have found interest in science, then the Museum of Jurassic Technology is the right place for you, as it has lots of scientific wonders that you will really enjoy.
With our reputable charter bus rental service, you can get to any desired location within Los Angeles and spend a fantastic weekend with no stress and anxiety.
Comfortable Charter Buses reviews