Bus Charter to New Jersey from New York
---
Comfort Express Inc is a leading charter bus company in New York that ensures quality ground transportation service through a high level of performance. With unlimited access to perfectly maintained bus shuttles, we will make your trip to New Jersey exceptional.
Regardless of the occasion and number of people, our skillful specialist with help you to choose the most efficient transport solution in New York City, so that your passengers could feel comfortable and relaxed. We are ready to answer your questions round the clock, so do not hesitate and organize your ideal outing to New Jersey.
Quality and Reliable Bus Charters to New Jersey
If dealing with versatile driving issues is quite a challenging task for you, and you rather want to concentrate on positive emotions while traveling and have fun with your pals instead of steering the wheel, then consider a charter bus group trip. While our driver will be taking you to the intended location, you will get an opportunity to have a nap in a comfortable reclining seat, chat with your friends, or simply enjoy the ride. Rely on our deluxe bus rental company and let us handle all the necessary travel arrangements. With our appealing and utterly spacious bus shuttles, you will get a memorable traveling experience full of joy and fun.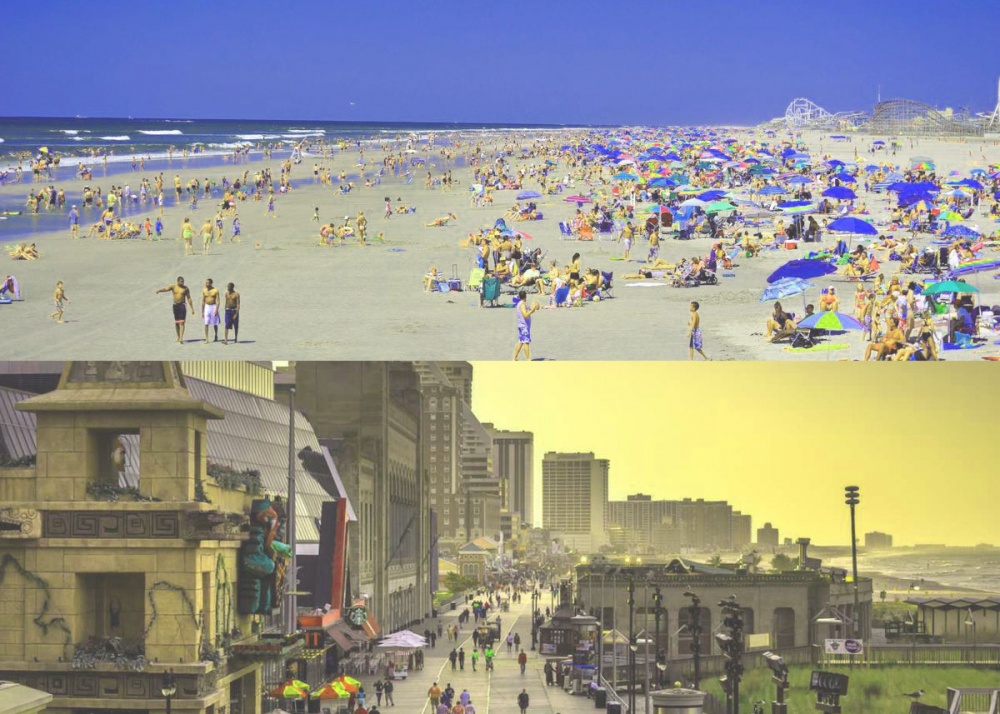 Charter Buses to Any Occasions
We have an extended range of top-notch charter buses, that can accommodate any number of people and shuttle them wherever you need. From spacious full-sized charter buses to convenient motor coaches for smaller groups, our company has lots to offer, so our specialists will pick the most satisfying option taking into consideration desires of our passengers. We have considerable experience in planning various types of group trips that include corporate events, wedding celebrations, school field trips, family outings, sports events, and many others, so there is no need to worry, as we will organize everything on a high level.
How to Spend Your Time in New Jersey Efficiently?
If you want to escape from your boring routine at least for a few days, New Jersey is an ideal getaway place. With its supreme beaches, luxurious restaurants, monumental historical sights, unparalleled shopping opportunities and unbelievable music venues, this place has multiple tourist attractions to enjoy.
Historical sights. If you are keen on history, then New Jersey has lots of special spots to satisfy your curiosity. Also known as « the Crossroads of the Revolution», New Jersey is famous for a large number of historical sites closely related to the American Revolutionary War. Do not miss your chance to visit the Johnson Ferry House at Washington Crossing State Park or have a look at the legendary site of the Battle of Monmouth. You can also visit the Cape May Lighthouse and enjoy its bewitching greatness.
Art and Culture. When it comes to visual arts, New Jersey is home to versatile galleries where you can enjoy masterpieces of artists from all around the world. Check out Montclair Art Museum, Princeton University Art Museum, discover up to 200 monuments at the Grounds of Sculpture, or simply visit the Newark Museum that combines modern and classic art.
Entertainment. Looking for places to have fun with your kids, family, and friends? Check out Mountain Creek Waterpark and get unforgettable emotions while trying various rides, pools, and slides. Visit the Diablo Freeride Park and let off some steam while enjoying up to 40 free ride trails presented there. There are also many casinos in New Jersey, so if you want to try your luck, go to the greatest state casinos that include Showboat Casino, Wild Wild West Casino, Borgata Hotel Casino & Spa, etc.
Our charter bus rental company caters to the needs and desires of our clients providing them with excellent transportation service wherever they go, so book your charter to New Jersey and enjoy your trip.
Comfortable Charter Buses reviews
Latest News About Charter Buses
---