Your guide to a great time out on the Eastern Shore of Virginia with charter bus company Comfort Express
---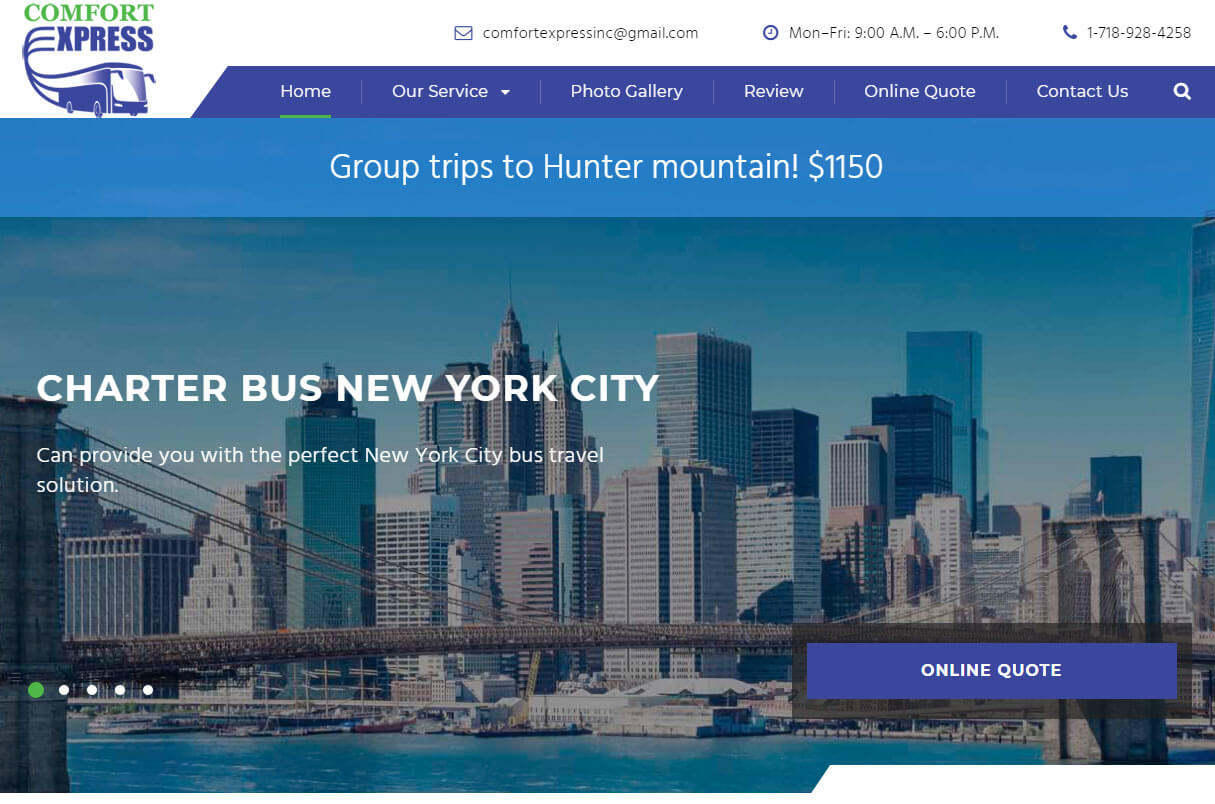 If you are tired of the city bustle, turmoil and you are at a loss where to have a great time, gain strength and impressions, then the East Shore of Virginia is ideal for people who want to stay alone, but not in complete reclusion. It is for those who wish to plunge into the coastal depths of untouched nature, to take part in traditional holidays and festivals, with new acquaintances and adventures. We offer a study tour of Eastern Virginia for students, schoolchildren, and for a whole family or group of friends.
So that you can really feel the taste of a holiday from a busy trip, the best way is renting a charter bus with comfort and luxury, accompanied by a professional experienced driver. Thus, you can fully plan your route yourself, making stops at your own will, without being tied to the exact time. One comfortable bus will accompany you all the way with all the amenities, where all your belongings will always be with you. This is the least stress.
Charter bus with Comfort Express Inc in New York City is the most convenient form of travel. Even the car cannot be compared in terms of comfort, because there you have to sit behind the wheel, follow the road, periodically including an electronic guide to find the right path. A bus of this level is equipped with all the comforts and interior space. And it is also economical, especially if you are traveling in a group. You can buy souvenirs from Virginia Beach and Colonial Williamsburg for saved money.
Exploring the Eastern Shore of Virginia you will be fascinated by wild beauty of nature. These are beaches, wetlands, charming embankments and scenic reserves. Golf lovers will be interested in golf championships. In the evenings, seasonal festivals and beach lunches are held on the shore. And gourmets will be shocked by the abundance of restaurants and the best wineries of the states.
Well, what can we say about the beaches? Along the east coast you can swim in the Atlantic Ocean or in the Chesapeake Bay. The choice of beaches is so great that you will leave footprints on the warm sand every day.
For active travelers, hiking or cycling through the hills and trails will be interesting. There is also a horse ride too. For lovers of fishing, the caught catch will be prepared by the local chef himself.
Well, how to do without history? Departing an hour northwest of Virginia Beach to colonial Williamsburg, you will be taken to the living history museum, which presents restored buildings from the American revolution, as well as houses and buildings recreated in the colonial style and everyday life of the late 18th. century. Here are the historical reconstruction of houses, people dressed in outfits, which demonstrate many of the professions and activities, as well as the well-known General George Washington.
A huge fleet of vehicles is at your disposal. You can choose a minibus or a full-size bus. Both options are good. The only thing that distinguishes them is capacity. The minibus is suitable for groups from 24 to 35, with plenty of space for luggage and belongings. A full-size bus is ideal if you have a large group. It accommodates up to 57 people.
The charter bus is equipped with many modern amenities as standard features, including Wi-Fi, charging ports, speakers and stereo systems, as well as DVD players. In some variants there is an additional option, for example, built-in bathrooms. Services vary from bus to bus, so check with your booking agent what features are available.
Don`t forget to book a charter bus in advance in order to have time to prepare and collect things for the upcoming tour.
Book a charter bus trip to the Eastern Shore of Virginia and colonial Williamsburg with us. "Comfort Express Inc in New York" has a great experience of satisfied customers who have been cooperating with us for many years. After all, our travel track record is very long. We have disparate competitive advantages. We also offer corporate and business trips, concert tours, church group and other special events.
Hit the road and don`t worry about anything. We will take care of you so that you get complete enjoyment of your travel time! Enjoy the ride with Comfort Express in New York.
Latest News About Charter Buses
---