Visit in Philly by Bus
---
If you want to go beyond the conventional, a trip to diverse Philly is a right choice to make your vacation full of fun. With a wide range of legendary historic sites, popular tourist attractions, and elite neighborhoods the possibilities of what you will discover and in Philadelphia and what you will become are endless.
Experience the city in all its glory while taking advantage of everything that this spellbinding city has to offer and create a weekend you have been always dreaming about.
And if you have no desire to waste even the single second of your trip, bus rental New York is ready to satisfy your desires. Rent a comfortable bus charter to ride in style with your own bus driver and get to the heart of the city with ultimate comfort.
You will be matched with an impeccable bus shuttle featuring various contemporary amenities such as air conditioning, Wi-Fi, soft seats, panoramic windows, and even restrooms that will allow you to savor your trip to Philly from the very beginning to the end.
Rittenhouse Square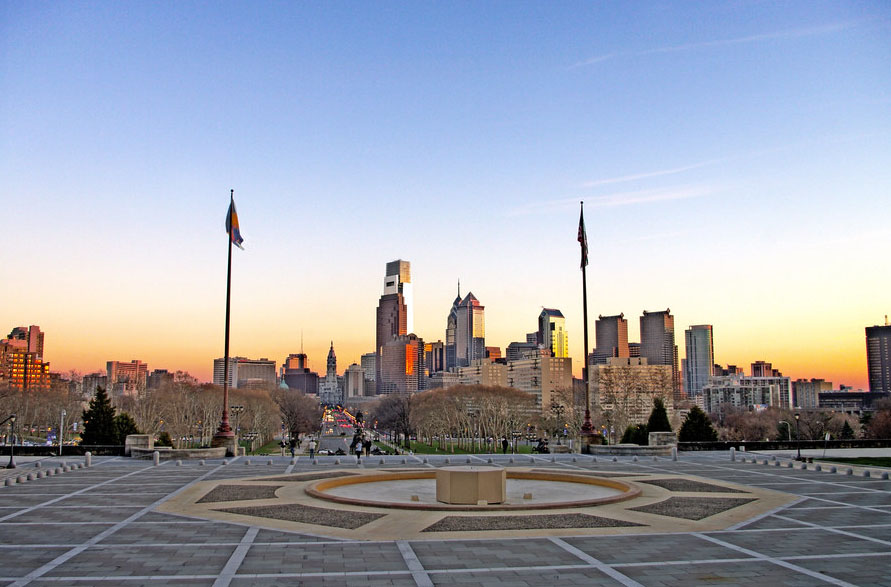 Rittenhouse is one of the most fashionable neighborhoods in Philly. With its world-class restaurants, high-end boutiques, and spectacular parks, Rittenhouse is a wonderful spot to spend your weekend. Located near the iconic Rittenhouse Square, a unique open-space park created by William Penn in 17th century, the area offers the best of Philadelphia within its seven-acre footprint. For example, you can head to Parc to savor a delicious lunch while enjoying people-watching.
If you are lucky enough you can even come across some celebrities or you can just have a relaxing walk around this beautiful neighborhood.
You will find here lots of greenery, sidewalk cafes as well as superb bars that transfer Rittenhouse into a great spot to go out. Moreover, the neighborhood is well-known for being home to state-of-the-art hotels featuring all the modern amenities and conveniences.
Travel Tip: One of the best times to visit this area is spring as you will get a chance to enjoy the annual Rittenhouse Row Spring Festival where you can experience plenty of great local food, arts, and fashion.
The Avenue of the Arts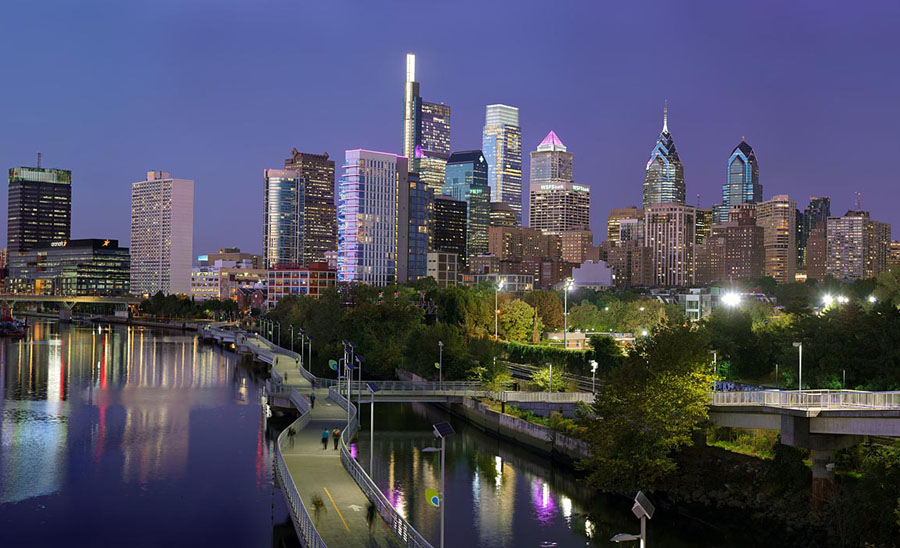 If you are looking for an incomparable travel experience filled with thrill, you should definitely head to the awe-inspiring Avenue of Arts. This area has plenty to offer for tourists keen on art as it is a unique cultural district represented by a striking stretch of South Broad Street with a spectacular view of legendary City Hall.
You will find here so many fascinating venues that it would be difficult to decide where to begin your journey!
The most well-known places include the Academy of Music, Wilma Theater, the Kimmel Center, Merriam Theater, Suzanne Roberts Theatre as well as Liacouras Center. Get a ticket and immerse yourself in the mesmerizing sound of the Philadelphia Orchestra, enjoy a captivating Broadway show, or experience a genuine gracefulness of the Philadelphia Ballet.
Travel Tip: If you want to get a unique shopping experience, do not miss your chance to point yourself toward the city's popular shopping destination the Walnut Street Shopping District. Get some delightful gifts for your friends or simply stroll around the neighborhood while enjoying various eateries, designer shops, and bars.
Washington Square West
Washington Square West is one of the richest entertainment neighborhoods where everyone can find something interesting to enjoy. Whether your heart desires to go wild at the premier nightclub, learn more about the country's history, or take plenty of wonderful photos, Washington Square West has lots to offer. You can go to the scenic Washington Square Park and blend with nature while strolling along shady sidewalks. When you get bored, head to the Tomb of the Unknown Soldier of the American Revolution, and do not forget to visit a memorial to Philadelphia.
If you want to acquire some out-of-the-ordinary souvenirs go to Pine Street where you will enjoy a large cluster of antique shops and boutiques.
Sophisticated cobbled streets and alleys of Washington Square West will lead you to a wide range of local comedy clubs, bars, artist and night clubs. If you are hungry, grab a table at Talula's Garden or visit Vetri to savor diverse Italian cuisine served there.
Travel Tip: If you are traveling with a large group of people, a good suggestion for you would be renting a bus charter. Philly has lots of exciting spots that attract tourists from the whole country, so instead of dealing with complicated driving issues take advantage of bus company service and explore Washington Square West in absolute comfort.
Old City
This charming neighborhood is famous for historic architecture, cobbled streets, and fascinating storefronts. But even despite the fact that this Philly's area is saturated with a spirit of past, there is lots of modern energy rippling just below the surface. Old City features some of the most popular tourist attractions in Philly that will keep you engaged throughout the whole trip. You can head to Spruce Street Harbor Park to get a touch of spectacular natural beauty and take a hammock to spend a relaxing day. Old City is also home to the Liberty Bell Center, Independence Hall, and the Benjamin Franklin Bridge that will provide you with an incomparable view.
If you want to learn more about country's history, do not miss your chance to pop into some of the most famous museums located here such as the National Museum of Jewish American History and the Philadelphia History Museum that will satisfy your curiosity with a wide range of fascinating exhibits.
Travel Tip: Old City can boast of some premiere restaurants that are worth visiting while your trip to Philadelphia. Savor flavorsome house-baked breads, an explicit collection of cheese, and unique butters at Fork. If you prefer something more extraordinary, grab a table at Zahav to try modern Israeli cuisine.
Fairmount
Organize an awe-inspiring group trip with bus rental New York to explore the Fairmount neighborhood with its unlimited collection of stunning tourist attractions. It is a picturesque tree-lined area located next to beautiful Fairmount Park as well as it is home to the Schuylkill River Trail and Kelly Drive that makes it an ideal spot for spending time outdoors. But even if the weather promises to be rainy, you can add to your itinerary Philadelphia's well-known museums. Start your journey with the Philadelphia's Museum of Art to enjoy its unparalleled collection of the world-class exhibits. If you are searching for inspiration, the Rodin Museum might be a perfect place for you as here you will get access to the most striking Rodin's works. You can also complement your trip with the Barnes Foundation featuring works of artists like Matisse, Cézanne, Renoir, and Picasso.
Travel Trip: You might feel hungry after spending the whole day sightseeing, so head to Pizzeria Vetri, one of the greatest places to enjoy the ideal pizza crust. Founded by award-winning chef Marc Vetri, Pizzeria Vetri offers a unique dining experience that you will never forget.
Philadelphia is a stunning getaway destination for those who want to make their vacation thrilling. You can organize a charter bus group trip to Philly and explore its beautiful neighborhoods full of pleasant surprises.
Latest News About Charter Buses
---