Exceptional Chicago Charter Bus Group Trips with Comfort
---
If you are looking for the best option to spend your weekend with family or friends, set off for a bright trip to Chicago with our deluxe Comfort Express Inc charter bus company. We organize outings of various kinds and put lots of effort to provide our passengers with comfortable and reliable ground transportation from New York.
With our highly professional team you can easily forget about annoying traveling arrangements, and simply enjoy the adventurous atmosphere of your trip. Whether it is a school field trip, wedding celebration, or corporate event - you will get a safe transport solution saturated with a delightful atmosphere and convenience.
Charter Buses and Motor Coaches to Chicago
Comfort Express Inc is committed to providing our passengers with exceptional charter bus trips to Chicago and we continuously strive to increase the quality of our bus rental service. With an extended range of first-class full-sized charter buses and fully equipped motor coaches, you will get the most suitable bus shuttle to transport your group. Have a smooth ride and do not waste your time on challenging driving issues: while our highly skilled bus driver deals with navigation through the city, you can simply relax in your seat and enjoy your time during the whole ride.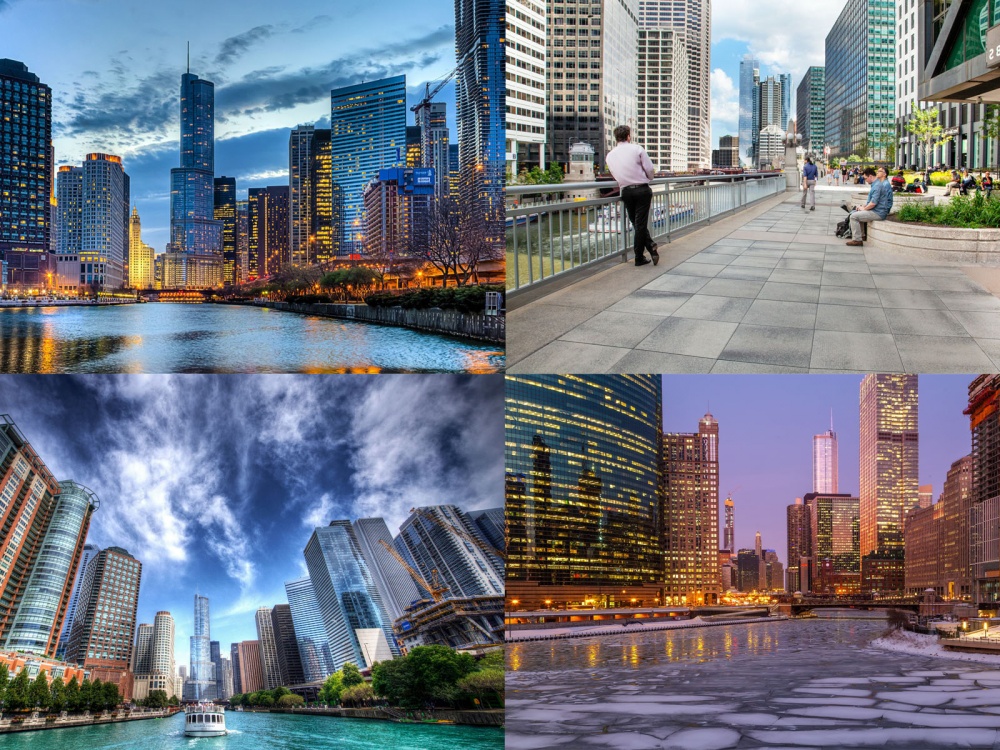 Relax While Traveling to Chicago
Charter bus trip is one of the most comfortable and entertaining ways to enrich your travel experience with a really fascinating journey that you will definitely enjoy. Our top-notch charter buses possess all the latest amenities such as Wi-Fi, DVD players, TV screens, power outlets, cushioned seats, air conditioning as well as abundance of legroom. Our dedicated, highly-experienced specialist will help you to plan each aspect of your trip in compliance with your organization's requests. Whether you are having a wedding trip and need to deliver your guests to Chicago or take your colleagues to the business meeting, our superb bus rental company guarantees first-class transportation at a reasonable price.
Family Bus Trips to Chicago
There is no better way to spend an unforgettable time with your family than visiting Chicago. Full of versatile tourist attraction that can instantly grab your attention, you will find lots of interesting things to do here. Enjoy its marvelous architecture, vibrant art scene, scenic natural beauty with our bus rental service from New York. Our specialists will help you to plan your perfect itinerary, so you will be able to visit all the places of interest that are important for you. Have fun with your family and get rid of unpleasant thoughts: Comfort Express Inc will transfer your family trip to Chicago into an exceptional event full of fun.
Chicago Is Waiting for You
Also known as the «Windy City», this marvelous place is located on the shores of Lake Michigan and it has lots to offer. Chicago can boast of 20-century awe-inspiring architecture and art, unspoiled beaches, bewitching natural scenery, as well as there are lots of places that will be interesting for avid sports lovers.
You can start your trip from visiting the Art Institute of Chicago that features an extended collection of sublime artworks, and immerse yourself into the mesmerizing world of impressionist and post-Impressionist paintings. Do not miss your chance to go to the Navy Pier. Originated in 1916, now it is beloved tourist destination as it encompasses 50 acres of shops, restaurants, parks, and concert venues.
Moreover, Chicago has one of the largest fountains in the world called the Clarence Buckingham Memorial Fountain. If you have an opportunity to come here after dusk, you will be able to enjoy an impressive water show accompanied by colorful lights. It is an essential part of Grant Park that is home to various attractions such as Museum Campus and different food and music festivals.
Comfortable Charter Buses reviews
Latest News About Charter Buses
---