Complete Tourist Guide to Philadelphia
---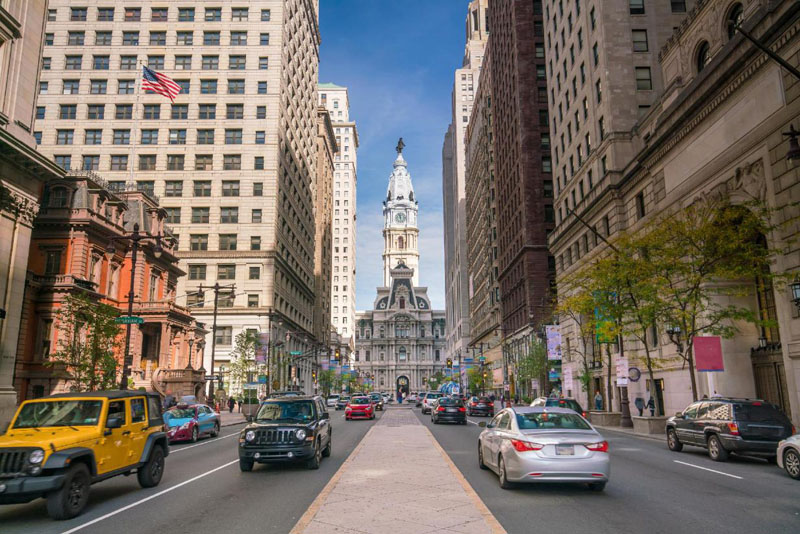 Philadelphia, also known as Philly, is famous for being a historical and intellectual center of Pennsylvania. Once, William Penn, the founder of the city, called it Philadelphia which is translated from Greek as «brotherly love» because he hoped this place will become an island of religious tolerance and peace. Nowadays, it is a fascinating getaway destination offering versatile authentic and top-notch attractions.
But if you are a first-time visitor, it is essential to make some planning before visiting this vibrant place. With a wide range of things to enjoy, see and do, it might be quite complicated for a novice to find out where to start the journey.
Try an authentic Philly cheesesteak, experience scientific wonders at The Franklin Institute, head to the Philadelphia Museum of Art to have an engaging cultural trip, or visit legendary Independence Hall. Philly offers activities for all ages abound and it can keep every craving covered.
Planning Your Trip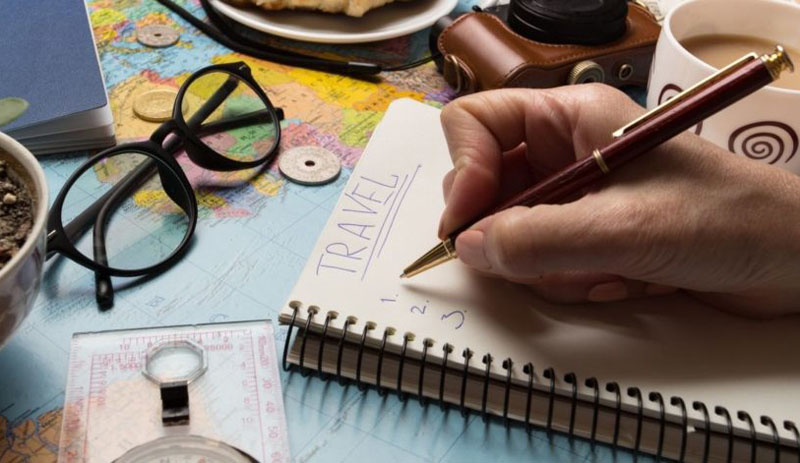 Best Time to Visit: With an explicit collection of activities to offer, Philadelphia is ready to welcome you all year-round. However, if you want to savor the city's mesmerizing atmosphere in its full glory, summer is the best time to come. You can have a long walk and enjoy plenty of spellbinding historic neighborhoods with their own individuality, or get a taste of iconic outdoor attractions such as the Philadelphia Zoo or Rittenhouse. Summer is also a great time for festivals that are held regularly in Philly.
Getting around: Philly has a good public transportation system, but when it comes to traveling with a large group of people, public transport is not the best option. If you want to feel the genuine atmosphere of Philadelphia, consider renting a comfortable bus charter. You will get a perfect opportunity to travel wherever you need without stress, worries, and anxiety. With a reliable bus company, your trip to Philly will be full of pleasant emotions and utter comfort.
Travel Tip: When you are ready to visit Philly, keep in mind that the city's downtown is very walkable. There are lots of striking historic buildings located in this area that are worth visiting, so do not miss your chance to make a long stroll. Just imagine how many beautiful photos you will take! Get a historic map of Philadelphia and set off for an unforgettable trip.
Things to Do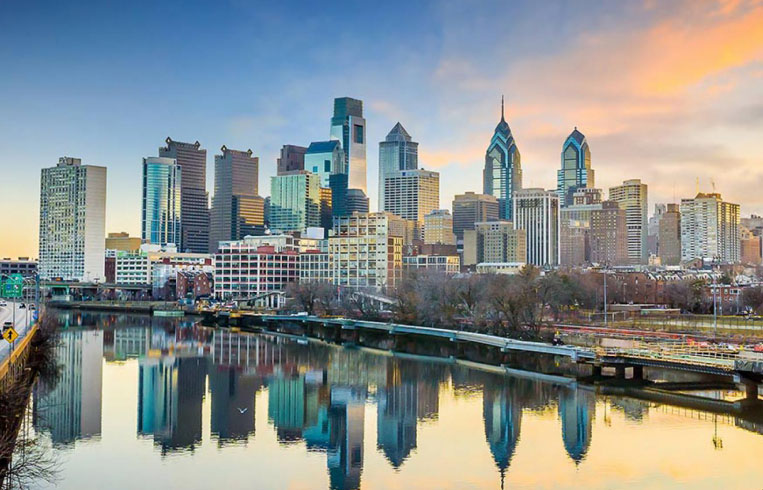 Philadelphia is usually associated with the Liberty Bell and the Rocky movies, but the range of possibilities and stunning tourist destinations available here has no limits. Whether you are planning to organize a family outing, corporate event, or school field trip, Philadelphia has so many amazing places to visit that everyone will find something to satisfy their needs.
The world's most discerning travelers who are keen on art in its versatile representations should definitely visit The Parkway Museum District. This place incorporates plenty of world-famous museums that were created to inspire and some of them are located on Benjamin Franklin Parkway. To be honest, you can spend the whole day at The Parkway Museum District if you make up your mind to immerse yourself in the mysteries of art and decide to visit at least several stunning museums located here. For starters, head to the Philadelphia Museum of Art containing an enormous collection of over 227,000 artworks, and finish your cultural tour at Love Park that is famous for the legendary LOVE sculpture. This iconic statue is a symbol of brotherly love and peace, so do not forget to take a few photos with it to share with your friends.
If you are looking for a unique experience and you like science, Franklin Institute is a perfect option for you. It is one of the most popular tourist destinations in Pennsylvania and it is not surprising - with a rich collection of things to see and enjoy, even the most capricious guests will be kept engaged. You can explore peculiarities of an enormous human heart, point yourself towards the amazing rooftop weather station, or spend a few hours in the local observatory while looking through the telescope. Also, your trip to Franklin Institute will not be complete without having a look at the iconic Benjamin Franklin National Memorial centerpiece.
Philadelphia's Magic Gardens
Philadelphia's Magic Gardens is a unique mixture of creativity, urban renaissance, and madness. Isaiah Zagar, the creator of that out-of-the-ordinary place, transfers ordinary things like mirrors, tiles, and empty bottles into original art pieces that have power to surprise. You can stroll through a bright garden featuring extraordinary mosaics and savor its special atmosphere. Philadelphia's Magic Gardens encompasses two indoor galleries and an outdoor sculpture garden allowing you to explore various forms of art in their multiple representations. Also, you can participate in different workshops, art activities, exhibitions, and concerts.
Independence National Historical Park
Located in the Old City beautiful neighborhood, Independence National Historical Park is another must-visit destination in Philadelphia. You can spend your day while simply having a pleasant walk and enjoying picturesque natural views, or complete your trip with a visit to Independence Hall, where the United States Constitution was written. Another important historical site is the Liberty Bell located in a glass pavilion and it is known as one of the most prominent tourist attractions in Philadelphia.
Places to Eat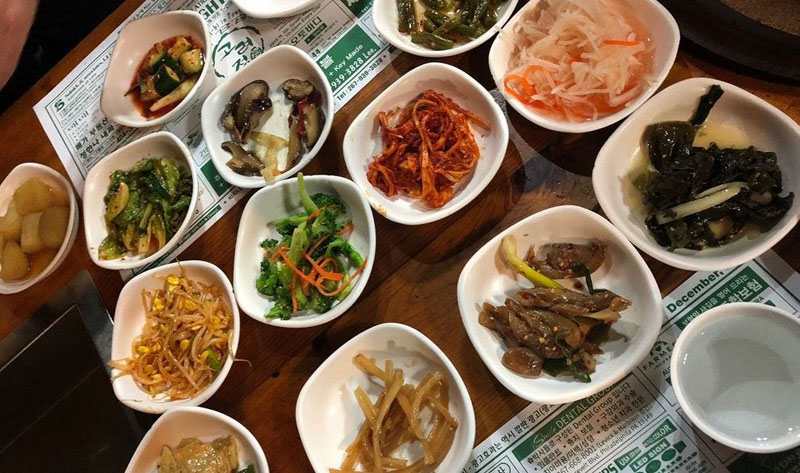 Your trip to Philadelphia will not be complete without trying local «cheesesteak». It is a mouthwatering sandwich that features top-quality beefsteak with onions and melted cheese. There are plenty of restaurants offering the best cheesesteak in the world, but Pat's King of Steaks and Geno's Steaks are places where this out-of-the-ordinary dish is cooked with exceptional devotion, so do not miss your chance to visit one of the above-mentioned restaurants to pamper yourself with a delicious treat.
If you want to enjoy your evening in an elegant atmosphere complemented with excellent service and a rich choice of dining options, Ristorante Pesto is a restaurant you will really like. It is one of the most popular restaurants in Philadelphia. With its hospitable and warm ambiance, superb dishes created in the best Italian tradition, and impeccable wine, Ristorante Pesto will provide you with one of the most enjoyable dining experiences in your life, so if you are traveling to Philly, grab your friends and family and head to this wonderful restaurant.
Another great option for those in search of a unique dining experience is Talula's Garden. Get ready to savor exceptional specialities made of farm-fresh ingredients. This place is a fascinating combination of eclectic dining experience with impeccable service in a picturesque setting. You can enjoy seasonal mid-Atlantic cuisine while being surrounded by magnificent scenery.
Philadelphia is very rich in entertainment, so if you want to add some colorful moments to your routine life, it is time to have a marvelous journey. Bus rental New York is your chance to arrange a trip of your lifetime and have a safe and seamless ride.
Latest News About Charter Buses
---